Creams that claim to lighten dark spots on your face and body are referred to as "whitening". There are various choices accessible to those who are dissatisfied with their skin tone or complexion. Skin whitening creams price in Pakistan in 2023 are discussed too below.
Whitening Creams in Pakistan
Whitening creams, which may also be called skin whitening creams, skin lightening creams, skin brightening creams, or simply whiteners, are formulated to lighten both the overall tone of your skin as well as any dark patches that may be present.
This Whitening creams include components that reduce the quantity of melanin produced by the skin. Melanin is a pigment that is responsible for giving your skin its colour. Compared to persons with lighter skin, people with darker skin have a greater quantity of the pigment melanin present in their skin.
Whitening creams, tablets, washes, and injections are just some of the several solutions available for lightening the skin. Whitening lotions for the skin are often what Pakistani ladies choose to use since they are seen as the most effective method.
This is because whitening creams are easily accessible in Pakistan at reasonable rates. Additionally, using whitening creams at home is a painless and non-invasive approach to giving your skin a glow.
Whitening creams are used greatly in Pakistan, and some of the best are shown and discussed in the article below.
Ponds Flawless White Day Cream
Ponds Flawless White Day Cream is popular in Pakistan. It includes multivitamins that glow in 2 weeks. It's a balanced mix of vitamin E, allantoin, and vitamin B3 complex. It's cheap, delivers decent results, and is easy to get in Pakistan.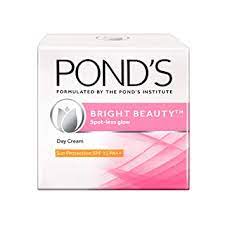 Benefits
It gives you fair, attractive skin that glows. With GenActiv, the lotion rejuvenates and smooths your skin. It includes niacinamide and 12HSA, which control melanin and minimise dark spots. The way you apply skincare products affects your skin's health. Apply Pond's White Beauty Cream this way for optimum effects.
Maxdif Skin Brightening Cream
Maxdif, a popular skin-whitening product in Pakistan, is made by Jenpharm (Germany). This Maxdif brightening lotion is dermatologically tested for hyperpigmented skin. It contains special active compounds that help cure hyperpigmentation and maintain healthy, beautiful skin.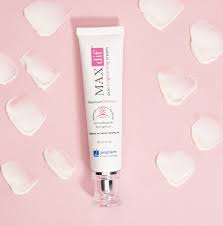 Benefits
Maxdif is a moisturising lotion that lightens skin and reduces discolouration, dark spots, freckles, and pigmentation. Also good against melasma and skin discolouration. For optimal performance, use Maxdif nightly. Apply evenly on your face and avoid your eyes. Use the cream throughout pregnancy. This cream is not for kids under 12.
Dermoteen Whitening Cream
The Dermoteen Whitening Cream removes dark spots and lightens skin. Formula to enhance teens' skin tone & complexion. Pure natural extracts, oils, vitamins, and minerals are included in Dermoteen Whitening Cream. It may enhance upkeep and decrease skin damage from pollutants.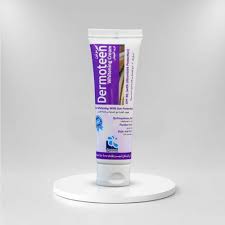 Benefits
Its SPF-30 formula hydrates and nourishes the skin, minimising dark spots, wrinkles, and sun damage. It contains Cyclopentasiloxane, Phenylalanine, Licorice Extract, Sodium Ascorbyl Phosphate, and Jojoba Oil, among other components.
L'OREAL PARIS White Perfect Day Cream
L'Oréal Paris makes L'Oréal Paris's Perfect Fairness Moisturizing Day Cream. L'Oreal is a cosmetics brand. We all have L'Oreal cosmetics on our vanity. We like L'Oreal since it's user-friendly and affordable.
Benefits
It protects the skin from discolouration and moisturises it. Sun protection SPF-17 is in its composition. Regular use of this lotion will lighten and level out your skin. L'Oreal updated its whitening cream recipe and introduced it with comprehensive skin protection.
Olay Day Cream
Olay is a Procter & Gamble skincare brand known for its beauty and fairness products. Olay's hand creams are trusted. The whitening cream's triple nutrition method reduces dark spots and dullness. It also offers SPF 24 protection against environmental harm, mainly UV radiation. Olay Natural White Day Cream rehydrates and prevents dryness.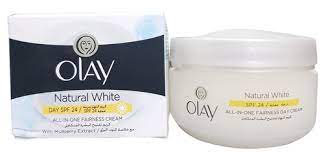 Benefits
Olay Natural White Day Cream gives bright, radiant, silky skin. The cream protects against dark spots and evens skin tone. The 7-in-1 formula includes SPF-24, a triple nutrition system, Vitamin B3, Vitamin Pro B5, and mulberry extract for healthy, fair, and attractive skin.
Nivea Face & Body Fairness
Nivea is a top-tier German skin and body care brand. It makes skin-whitening lotions. Oily-skinned ladies might use Nivea Visage Sparkling Glow Fairness Cream. This fairness cream will remove excess oil from your nose and cheeks if you don't wash your face 4-5 times a day, particularly outdoors. The glycerin in it removes microorganisms and cleanses the skin.
Benefits
Nivea Natural Fairness Face & Body Cream is great for fair, beautiful skin. It protects against sun and dark pigmentation, giving you even-toned fairness.
Perfect Radiance
Lakme promotes appropriate skincare habits. They want their consumers to have beautiful skin, so they created this day cream. Glycerin, potassium hydroxide, and stearic acid are in Lakme Perfect Radiance Intense Whitening Day Cream.
Benefits
The cream protects the skin from UV damage with sunscreen, makes the skin sparkle by polishing and removing dead cells, and de-tans with lightening vitamins.
Garnier Skin Active C Cream
Garnier is a L'Oréal-owned beauty and skincare brand. This Garnier makes great skincare products. Garnier's multi-action fairness cream aims to:
UV-ray protection
Quick-white
Permanence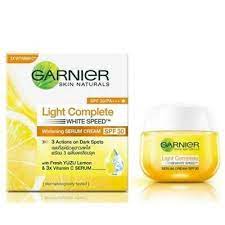 Benefits
The finest whitening cream in Pakistan is Garnier Skin Active Light Complete Vitamin C Cream, making the skin lighter, vibrant, and clean.
With 3X Vitamin C + Lemon and UV filters, the cream nourishes, protects, and diminishes dark spots, acne spots, and sunspots.
Glow and Lovely
Glow and Lovey, formerly Fair and Lovely, is Pakistan's popular beauty and fairness lotion. Fair and Lovely Advanced Multi Vitamin Lotion is a popular beauty cream in Pakistan. Fair & Lovely Advanced Multi Vitamin Cream comes in pink 70ml tubes.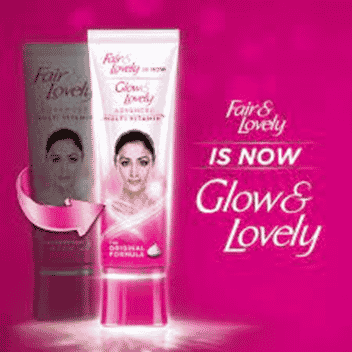 Benefits
Fair & Lovely's greatest and most sophisticated product provides "fairness like laser therapy." It's meant to give you a lighter complexion and a high-def glow. Fair and Lovely Multivitamin Cream works for all skin types.
BioFad Cream
Biofad is a whitener in Pakistan. This Biofad cream is an all-skin whitening treatment. The skin looks whiter and brighter. Both men and women will have smoother, more luminous skin. Use every day to see the effects.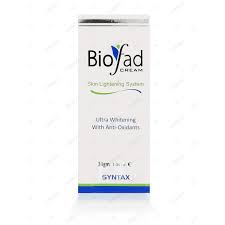 Benefits
It helps you attain fair, bright skin with its ultra-whitening mix and anti-oxidants. It helps with scars and wrinkles. Alpha Arbutin, Phyllanthus Emblica Fruit Extract, Bellis perennis Extract, Glycyrrhiza Glabra Extract, Sodium Ascorbyl Phosphate, Kojic Acid Dipalmitate, and Vitamin E are in Biofad cream.
Whitening Creams Prices in Pakistan
The best whitening creams in Pakistan are discussed in the article, and their prices are shown in the table below:
| | |
| --- | --- |
| Whitening Creams | Price in Pakistan |
| Ponds Flawless White Day Cream | Rs. 899 |
| Maxdif Skin Brightening Cream | Rs. 1198 |
| Dermoteen Whitening Cream | Rs. 585 |
| L'OREAL PARIS White Perfect Day Cream | Rs. 999 |
| Olay Natural White Day Cream | Rs. 750 |
| Nivea Natural Fairness Face & Body Cream | Rs. 540 |
| Lakme Perfect Radiance | Rs. 610 |
| Garnier Skin Active Light Complete Vitamin C Cream | Rs. 189 |
| Fair and Lovely Advanced Multi Vitamin Cream | Rs. 270 |
| Biofad Cream | Rs. 945 |
Conclusion
The use of whitening creams should be approached with extreme care. Before engaging in an activity such as bleaching your skin, you should think about scheduling a visit with your dermatologist or another skin professional to discuss the potential adverse effects it might have on your skin.