Karachi is the Country's largest and second most populous metropolis, with a land area of 3,527 square kilometers and a estimated population around 25 million people. It is also considered as the world's second most populated city.
Karachi is known as the "City of Lights" and it's always been a popular tourist destination because of the wide range of activities and tourist attractions which it offers.
This vibrant metropolis, which serves as the capital of Sindh and the country's most populated city, is renowned for its rich population, advanced education, diverse cuisine, heritage landmarks, best shopping centre, top cinema and a variety of farmhouses, not to mention its stunning deep blue sea.
Colorful buses, eager people, and the contagious energy of Karachi's daily rush and bustle fill the streets of the city. Karachi, long the humble residence of Sindhi fisherman, is today a thriving metropolis with a thriving urban economy that, thanks to its extensive seaports, helps to keep the country running smoothly. When it comes to trade, the city hosts to Pakistan's leading port, which is one of the busiest trade center of the world.
We are going to discuss here the best places to visit in Karachi with your family and friends, so discover the top attractions and sites in Karachi's thriving city by reading this article till end.
Mizar e Quaid/Quaid's Mausoleum: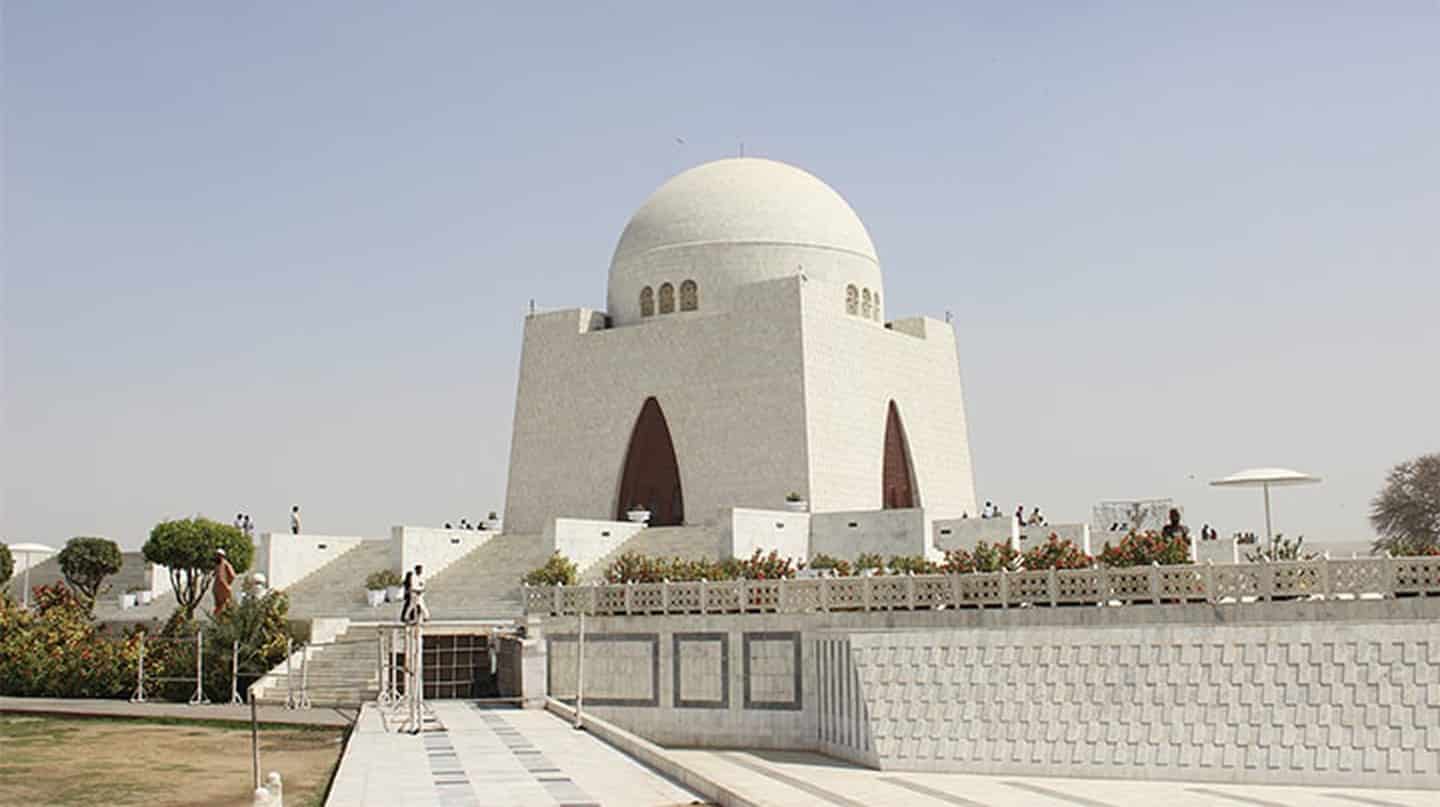 One of the top places to visit in Karachi is the Quaid's Mausoleum or Mizar e Quaid. This mausoleum is the final resting place of Quaid e Azam, Mohammad Ali Jinnah- The founder of the nation. He is buried here.
The immaculate white marble front of the museum is a spectacle that should not be missed while visiting Karachi, Pakistan. It is presently amongst the most popular sites to visit in Karachi, especially among those who wish to give their regards to Muhammad Ali Jinnah, and it is becoming increasingly popular.
Uzbekistan's Samanid Mausoleum was the inspiration for the design of this simple dome over a cubic structure.
Additionally, Fatima Jinnah-sister of Quaid e Azam and also known as "Madr e millat" meaning "mother of the nation "is also buried here. Her tomb is also at this place.
The grounds of the memorial is the venue of military and governmental festivities throughout Pakistan's calendar year, notably Pakistan Day (March 23) and Independence Day (August 14), and security is strict, so plan your trip accordingly.
Mohatta Palace: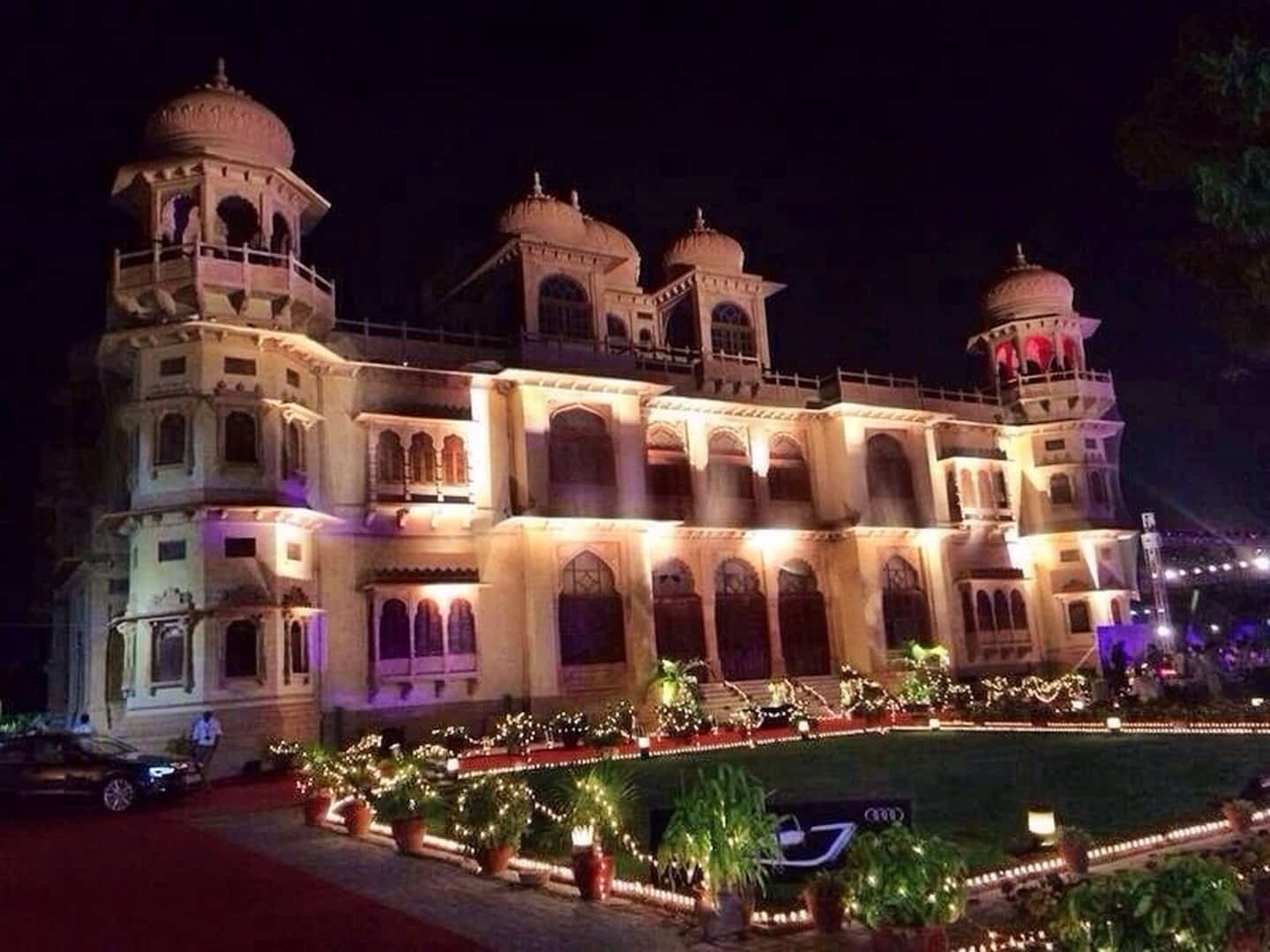 The arts, design, and history all come together at this twentieth-century mansion, which was erected by a Hindus Maharaja in 1925 as a place of retreat.
Currently being used as an art museum and gallery, this grand edifice always holds on to inspirational shows and events. This beautiful palace, which is encircled by trees and shrubs, sculptures in the fashion of the Renaissance. The architecture of this building, which is in the manner of Rajasthan, is breathtaking.
The late Fatima Jinnah came into this residence in 1964 as she was transferred from the house of Flag Staff, and she remained there till her death in 1998. In 1995, it was transformed into a museum, and today it has an active and popular calendar of activities, as well as rotating culture and civilization and regular exhibitions.
The magnificent architecture of the structure is definitely a breathtaking sight to behold. The palace grabs the attention because of their spacious lawns and unique tomb arches…. It is recommended that you go to Mohatta Palace if you'd like to view a true representation of current Mughal architecture and design.
Clifton beach: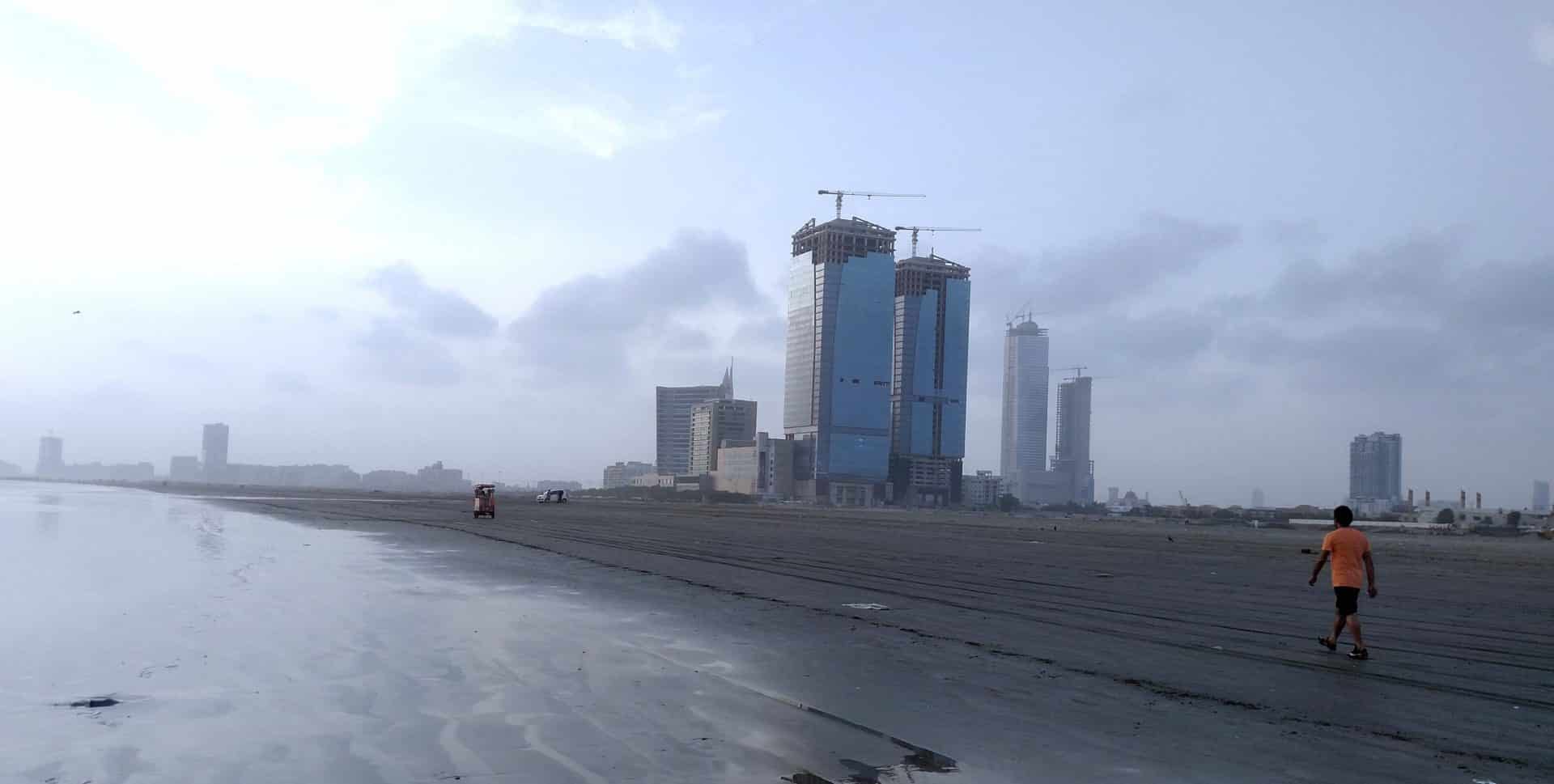 You can find Clifton beach to be the best alternative for you if you want to experience authentic seaside scenery without having to pay thousands of rupees.
In addition to offering a variety of outdoor activities and world-class dining, Clifton Beach is also a popular destination for tourists. The beach at Clifton is a great place to watch a sunset or to look for seashells along the shore while enjoying a pleasant sea breeze, so go there!
It is also one of the best places to visit in Karachi at Night. From Karachi to Ormara, Balochistan, it is situated on the Arabian Sea and has a length of around 2,000 kilometers.
The beach, in addition to its natural beauty, offers a variety of recreational activities such as camel rides, cliff dives, buggy rides, horse rides, and the flying of plastic planes, among others.
PAF Museum: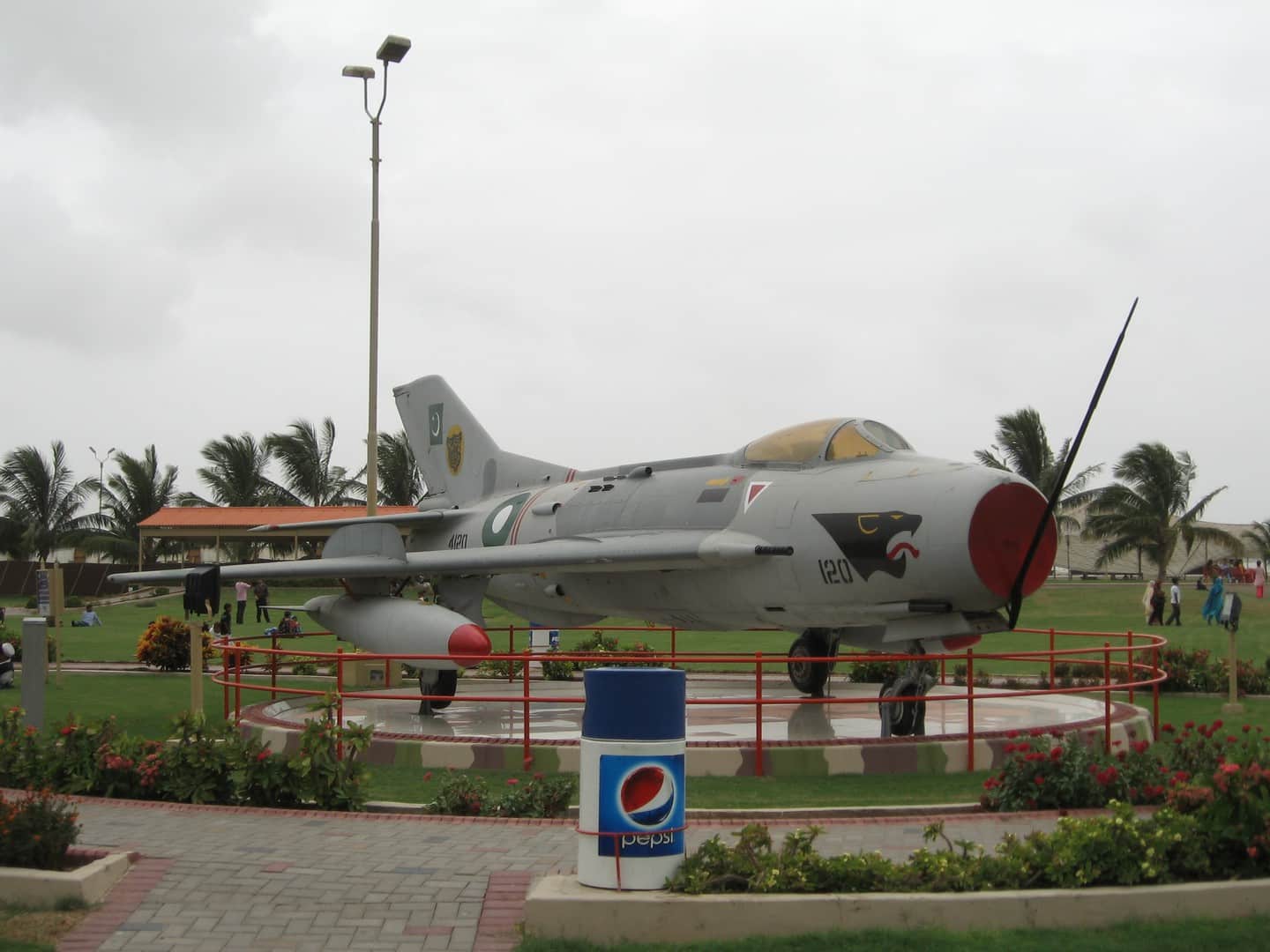 The PAF Museum is a must-see for everyone who is interested in all everything aviation related. It is home to numerous aircraft, including airplanes and jets, as well as radar systems and weapons, that were utilized by the Airforce of Pakistan during its history.
There are also scale models of World War I and World War II aircraft on exhibit nearby, as well as some recent planes. This PAF museum is one of the places to visit in Karachi for fun.
The Viking, which served as the Quaid-e-personal Azzam's plane, and an Indian Gnat, which was taken by the Pakistan army in 1965, are among the museum's highlighted features.
  One sight you shouldn't miss is the Pak Air Force Female Association shop, which provides fabrics, souvenirs, and other locally made things in addition to other merchandise. Low-wage Air Force workers might benefit from the institution's assistance with educational, economic, and welfare programs initiatives.
Charna island: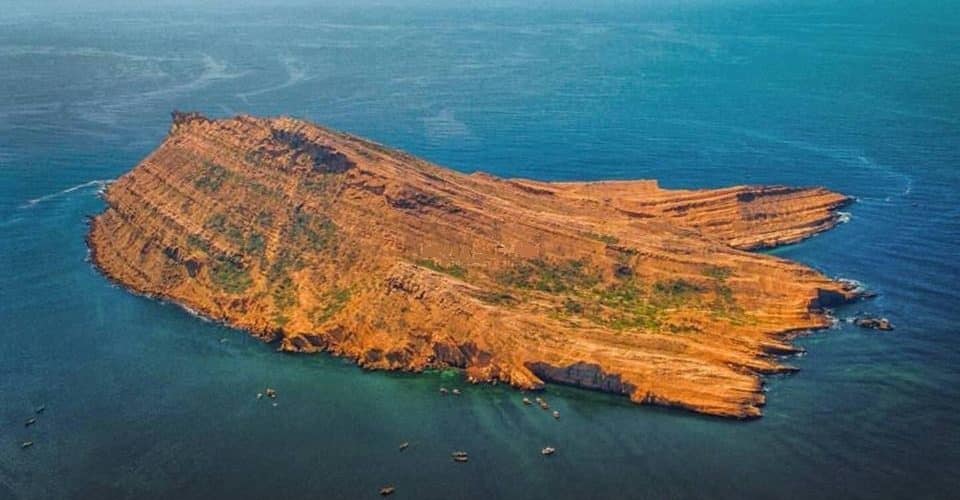 A beautiful small Island in the Arabian Sea, named Charna Island is around 6 to 7 kilometers away from Karachi. It is a massive rocks collection in the midst of the water with a surface size of approximately 1.5 km sq.
A few of the most popular activities on the island include swimming, cliff diving, waterskiing, and snorkeling. It is therefore imperative that you explore this area if you'd like to increase your adrenaline levels. It is one of the places to visit in Karachi for fun.
A large variety of crabs, lobsters, and other fishes can be found in the waters surrounding this island, attracting hunters from all over the world. In addition, a shooting range for the Pakistan Navy is established on this island.
Karachi safari park: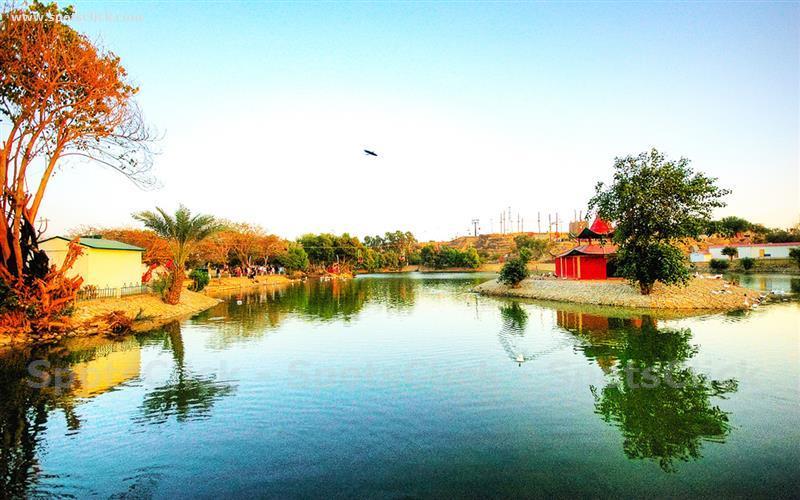 It is situated in the heart of Gulshan e Iqbal- Karachi's major town. It is a publicly sponsored safari park with a total land size of 0.60 square kilometers.
From this park, you can enjoy a chairlift ride to get an aerial perspective of the city. There are also two lakes in the park. There is a publicly financed amusement park that has partnered with the world-renowned Czech Republic Base firm to create an unforgettable experience. It comprises of an indoor ropes course, a golf course, and a paintball field.
Masjid e Tooba: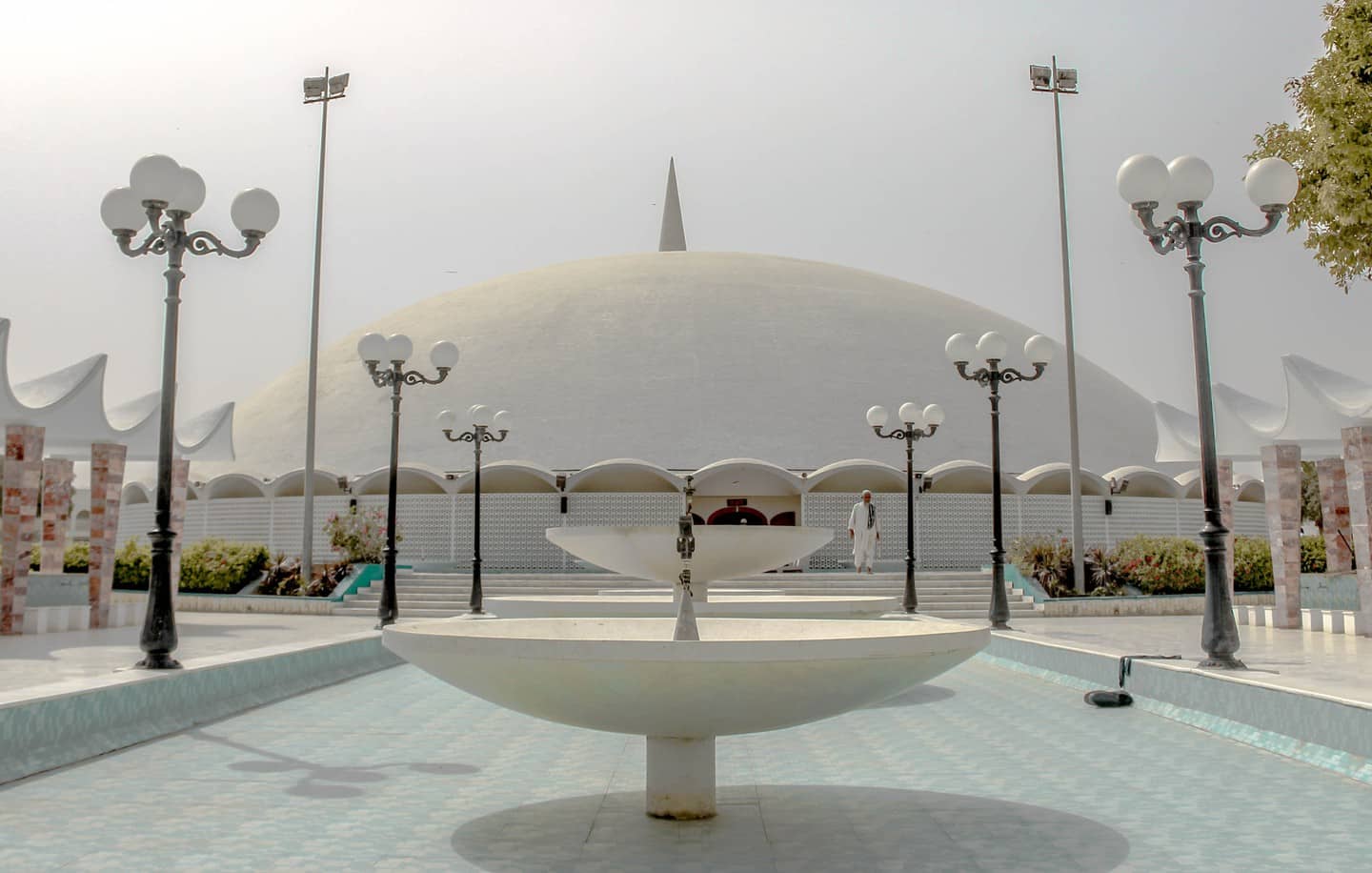 Tooba Mosque, also known as Toba Mosque or Göl Masjid, was established in 1969 by the DHA, and located in the DHA'S compound. It is also renowned as the nation's largest domed mosque and the world's 18th largest mosque, with a hall that can accommodate a total of 5000 worshipers.
There are no central pillars supporting the white marble dome, which has a circumference of 236 feet and is supported on a low encircling wall and without any central beams to hold it.
The architecture of this mosque is stunning, and the interior is equally impressive. The other important aspect of the mosque building is that the architects designed it with acoustical in consideration, so that if someone talks at one part of the dome, they can be heard at the other extreme.
Do Darya: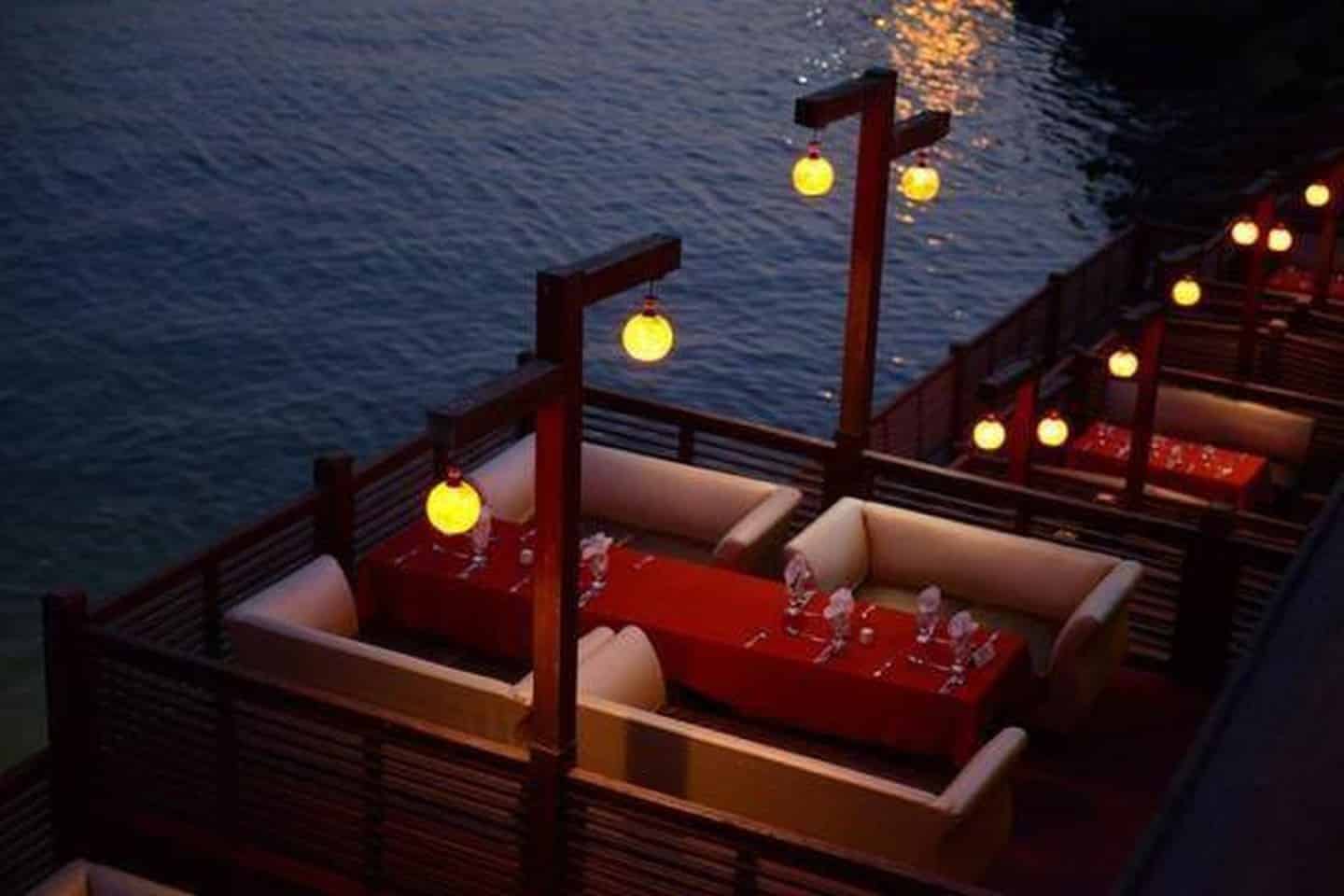 The area is known as "Do Darya which means Two seas" because it is covered by the sea on two sides. Given the abundance of seaside eating choices and eateries, it has grown to become one of Karachi's most popular food lanes, which comes to life most of the time in the evening. Because the eateries in this area are open until late at night, it is also considered being one of Karachi's greatest nightlife destinations.
In addition to being situated right beside the seaside, Do Darya is a native foodie's dream come true. There are a plethora of cafes and restaurants to select from, all of which serve a diverse range of cuisine.
Port grand: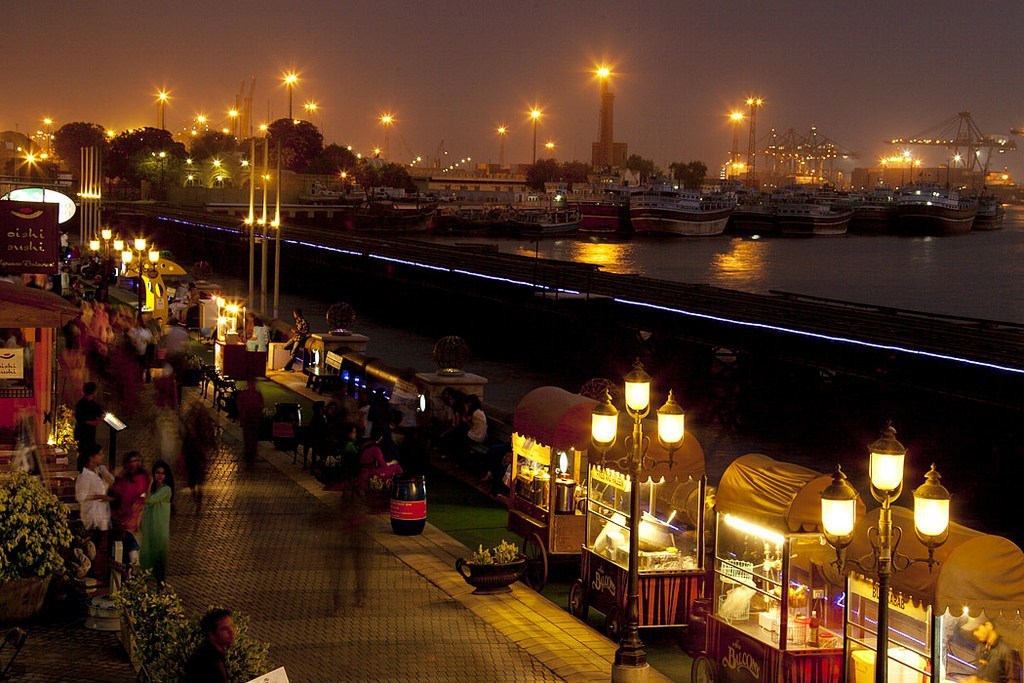 Port Grand is widely regarded as Karachi's premier entertainment destination. Port Grand has everything you need, from little cafes to upscale restaurants to excellent movie theatres.
It is one of the best places to visit in Karachi at night. It is distinguished by a one-kilometer footbridge that has now been turned into a food street, complete with a range of suppliers as well as other facilities.
The fact that Port Grand is one of the few upmarket open-air eating outlets near the sea makes it a fantastic place to sample the many delicacies which are served by several of its cafes and shops while taking in the sunset over the ocean.
Empress market: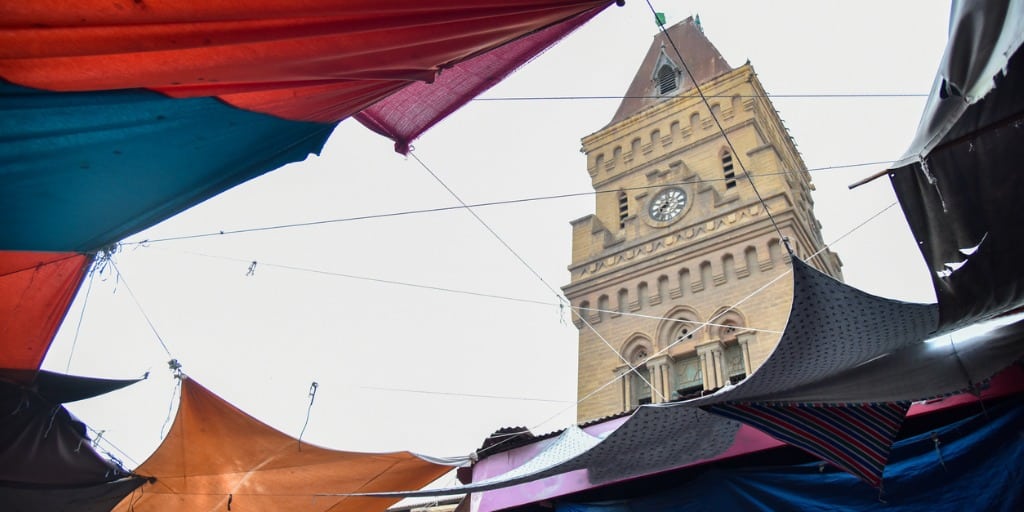 When it was first built in 1889, the Empress market was given the name "Queen Victoria Market." The market's basic framework was also set by a British official at the time, James Fergusson, who became the Governor of Mumbai. Almost everything and so anything is for sale, including a large selection of household things, plastic jewelry, apparel, and a plethora of other items.
It is currently one of the oldest markets of Karachi, and it is situated in one of main parts of the city, Saddar, thus it is not recommended for those who are uncomfortable in masses!
Despite the fact that it may not be the most optimal location for an expedition, it is unquestionably your yet another for all of your outing necessities at a very inexpensive price.