The need of the hour in this extremely sunny summer season is the air conditioners making your life excellent and easy. Equipped with highly advanced traits and elegant designs manufactured by top ac brands in Pakistan gives aesthetics to your room and comfort to your life.
Latest 1-Ton AC in Pakistan
Gree 1 Ton Pular Inverter Split AC- GS-12PITH1W.
Dawlance Enercon 15 1 Ton Inverter Ac.
Orient 12g Delta 1-Ton Split Ac.
GREE Split AC 1 TON (Inverter) Model Number: GS-12FITH1WAAA.
Haier Marvel 1 ton Inverter AC HSU-12HFMAC/013WISDC.
Gree 1 Ton Pular Inverter Split AC- GS-12PITH1W:
Gree Inverter AC has invented the new series of Pulsar DC inverters equipped with advanced technologies and Wi-Fi connections. The latest G-10 technology installed reduces the energy consumption by up to 60%. This 1-ton Gree inverter AC is the best pick for you in this scorching heat of the summer season. Its 3D airflow provides comfort at every place in your room.
Specifications
The capacity of AC is 12000 BTU.
Saves electricity by 60%.
A low voltage of 150 is required to start up.
Noise control features installed.
Temperature control systems serve to reduce your electricity consumption.
3D airflow covers the entire room.
Cleaning is now made easy by the installed cleaning filters and single panels.
7 fan adjustment options according to your requirements
AC can be operated at a low voltage of 150 preventing electricity fluctuations.
The cold plasma provides a sterilization effect improving air quality.
The classic design adds aesthetics to your room.
The double deflector provides cooling at every corner.
LED display which can be turned off.
Child lock protection installed.
Auto-restart options are also available.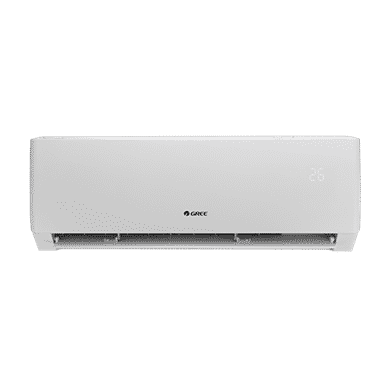 DAWLANCE ENERCON 15 1 TON INVERTER AC:
The alluring Dawlance 1-ton AC of the Enercon series is a fantastic modish design and technology combination. This best 1-ton inverter AC in Pakistan provides maximum saving on your electricity bills owing to its advanced features. The corrosion-free gold fin increases its life, making it highly efficient.
Specifications
The AC consumes 12000 BTU per hour.
It provides both cooling and heating options.
Hidden LED display installed.
Low noise levels provide comfortable sleep.
Power requirement of 220-240 V.
Removable panels for washing.
Sleep mode option available.
Anti-rust casing of outdoor.
Gleaming black glass framework.
The Ac is equipped with a fireproof box.
Indicator for refrigerant leakage installed.
Highly efficient tubing installed.
Turbo mode cooling the entire room instantly.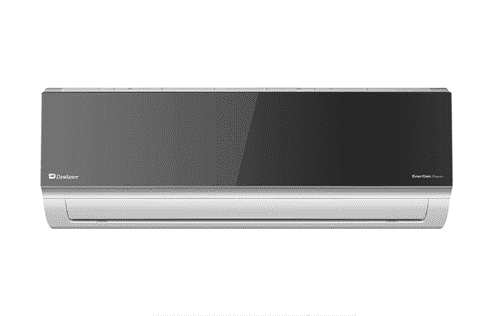 ORIENT 12G DELTA 1-TON SPLIT AC:
Orient has manufactured the Delta split AC offering eco-friendly and advanced options making your summers comfortable. Orient's best 1-ton split AC in Pakistan with its sleek design not only adds beauty to your room but also provides energy-efficient cooling options. Orient 1-ton AC price in Pakistan depends upon the technology and model.
Specifications
18000 BTU/hour capacity.
2029 watts power consumption.
220-240 V requirement.
Trendy and slim framework.
Fast cooling with room coverage at every corner and angle.
The advanced energy-efficient technology installed saves a lot in electricity bills.
Orient Delta Ac is non-inverter but equipped with the latest features providing energy efficiency, saving up to 60 % electricity.
The condenser in both rows installed.
It is equipped with gold fin evaporator.
Multiple speed of fans provides many cooling options.
Start-up option at low power.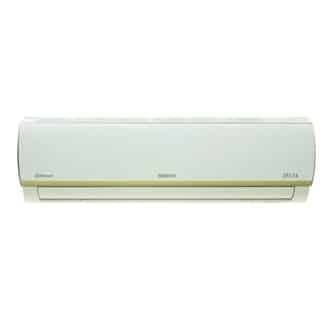 1-Ton AC Price in Pakistan
| 1-ton AC | Price in Pakistan |
| --- | --- |
| Orient 1-Ton Split Ac 12g Delta | 480,00-500,00 PKR |
| Haier 1 ton Ac Marvel Inverter HSU-12HFMAC/013WISDC | 700,99 PKR |
| Dawlance 1 ton Ac Enercon (15) Inverter | 700,00-800,00 PKR |
| Gree 1Ton Ac Pular Inverter Split – GS-12PITH1W | 745,00-800,00 PKR |
| GREE 1 ton Ac split Inverter-GS-12FITH1WAAA | 800,00-850,00 PKR |
Conclusion
The article concluded the best 1-ton inverter AC and 1-ton split ac in Pakistan. The specifications and energy-saving technologies installed and their distinctive qualities are mentioned, offered by the best AC brands in Pakistan 2023. Make your summers trouble-free and peaceful.