Many indoor plants may filter the air in your home, making them aesthetically pleasing and helpful to your health. Even if you live in a high-rise flat, you can still grow some of the greatest indoor plants in Pakistan since they take up less room, need minimal care, and bloom all year long.
Indoor Plants
The plants provide an important part of the ecosystem. Carbon dioxide, nitrogen, oxygen, and other gases make up the air we breathe. Plants exchange these gas mixes to keep the equilibrium in check. By removing toxic gases, houseplants assist in maintaining a healthy balance in the home's atmosphere.
Indoor plants are used across the globe to maintain the interior fresh and beautiful natural air purifiers since they are also decorative elements. By absorbing and releasing oxygen into the atmosphere, plants help reduce atmospheric carbon dioxide levels, minimizing its negative effects.
There are a wide variety of plants that may be used to improve the air quality in Pakistan houses.
Bamboo Palm
Money plant
Rubber plant
Aloe vera
Peace Lily
Snake Plant
Orchids
Chinese Evergreen
Bamboo Palm
This palm tree has a vertical growth pattern similar to that of bamboo, and as a result, it thrives best in environments where it receives filtered light, partial shade, and consistent moisture. On the other hand, Bamboo Palms can swiftly adjust to low-light situations and may cleanse the air by removing formaldehyde, chloroform, benzene, and harmful substances.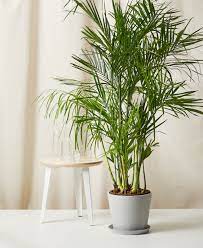 They need a certain amount of light and water consistently. These plants filter poisonous pollutants such as formaldehyde, benzene, chloroform, and other dangerous components, which improves the air quality inside houses, buildings, and workplaces where they are installed. They have long leaves that are rather thin.
Money Plant
We've all probably seen money plants flourishing in someone's home. Most individuals choose to store them in old glass bottles with plenty of water. Because it is a vine and grows so fast, the plant with the leaves with a yellowish tinge is best used as a hanging decoration.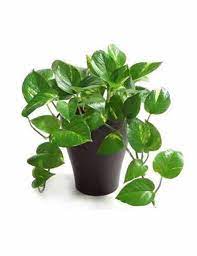 It is also one of the greatest plants to keep inside if you want to clean the air since it filters formaldehyde from the interior environment.
Rubber Plant
When growing a rubber tree inside, the best circumstances include low illumination and an adequate water supply. Its glossy leaves, which may sometimes be tinted with purple or beige, are guaranteed to bring elegance to your décor.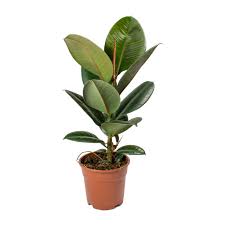 While also purifies the air by eliminating hazardous gases and compounds like carbon monoxide, formaldehyde, and other poisons. However, you may need to prune it sometimes to keep its growth under control.
Aloe vera
The Aloe Vera plant, a member of the cactus family, needs just a little amount of water to thrive and flourish. Aloe Vera is well-known for its many positive effects on health and its healing capabilities. The Aloe Vera plant has a spiny look and compounds that act as air purifiers, enhancing the overall air quality inside dwellings.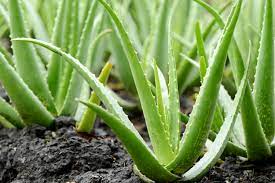 Peace Lily
The decorations play a significant role in making the interiors of houses more appealing to the eye. One of the houseplants with white blooms that are often grown inside and contribute to the aesthetic appeal of a home is the peace lily.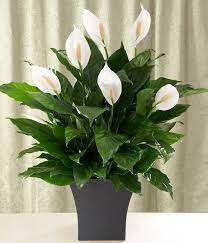 They do this by removing contaminants from the air and cleaning the interior environment. They can only thrive in dimly lit environments and cold temperatures.
Snake Plant
They are distinct in both their outward look and their qualities. Snake plants are houseplants with pointed leaves and need just a minimal amount of maintenance and watering.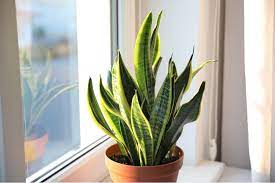 They contribute to the cleaning of the air, release oxygen at night, and can only function in dim light. They get rid of dangerous toxins, including carbon dioxide, benzene, and formaldehyde.
Orchids
They need very little water and should not be placed in areas where they will be exposed to direct sunlight. They offer a pleasant aroma while also cleaning the air and eliminating odors. These are the kind of plants that are often employed in Pakistani households.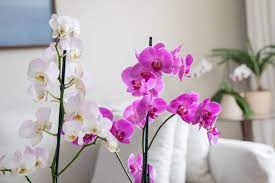 Chinese Evergreen
Because they do not like direct exposure to sunshine, these houseplants may be put wherever inside a household. The Chinese evergreen contributes to the cleansing of the air and helps to maintain a clean, healthy, and toxin-free environment inside. They are widely used in Pakistan, and their addition to gardens is a regular practice there.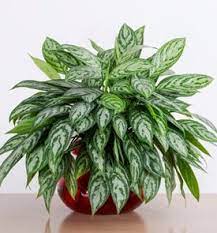 What an Indoor Plant Requires
The summers in Pakistan are quite hot, and exposing your plants to the sunshine in this environment might cause them to wilt and die. The majority of houseplants thrive best in bright yet rather chilly environments. The optimal setting has both shade and indirect sunshine.
If you don't have enough room on the ground to lay your pots down, you may want to think about installing a vertical garden on a wall that gets some shade instead. Indoor plants are often grown in containers that are not very large, and the soil in these containers has only a limited quantity of minerals that the plants can absorb.
If you do not report your houseplants with new soil after a certain amount of time or add nutrients to the dirt already there, the plant will eventually perish.
Advantages of Indoor plants
They have a calming effect. These eliminate pollutants and make the air purer. It causes better sleep. They are not expensive and are readily accessible. Increase the amount of oxygen that is flowing. It boosts overall productivity.
Conclusion
Both outside and inside, the plants are an essential component. The use of indoor plants in Pakistan is rather prevalent, and there are several reasons for this. They enhance the quality of the air within and maintain a clean and wholesome atmosphere.