Harpic has been a long-time market leader when it comes to sparkling cleanliness, sanitation, and disinfection of the washrooms. From the iconic blue Toilet Cleaner that can clean the toilet bowl – commode and flush to the new Red Bathroom Cleaner- which cleans & disinfects the floor, tiles, taps, basin and all other surfaces, Harpic's powerful formulation has been proven effective against limescale and kills 99.99% of germs while leaving your Toilet and Bathroom look clean like it's brand new!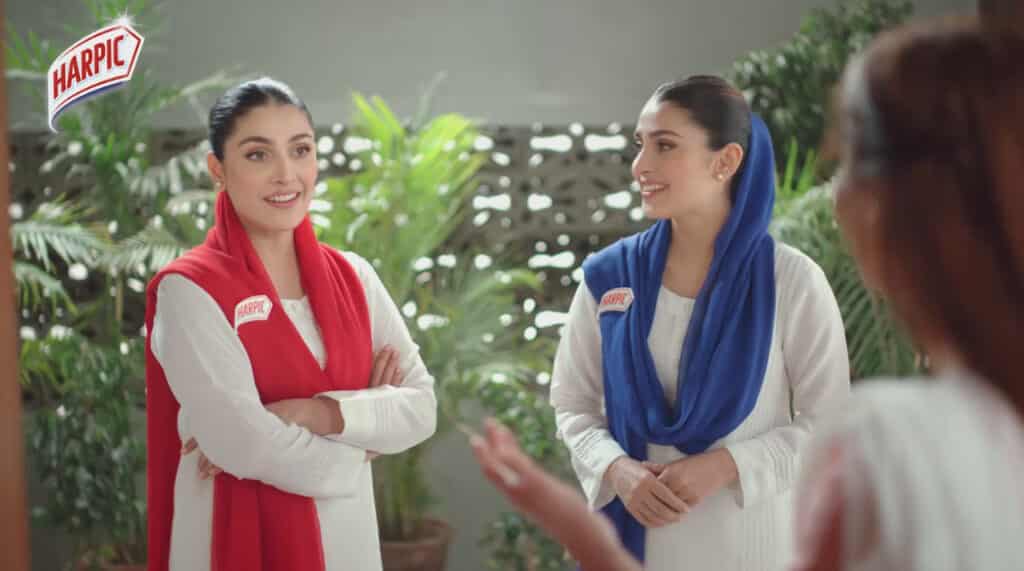 With the brand having such a footing in the market, they wanted their new brand ambassador to reflect the same level of connection to the consumer. Through scientific consumer-based research, Harpic Pakistan concluded that the most beloved, relatable, and popular celebrity that has the potential and current consumers wanted to see work with the brand was none other than Ayeza Khan!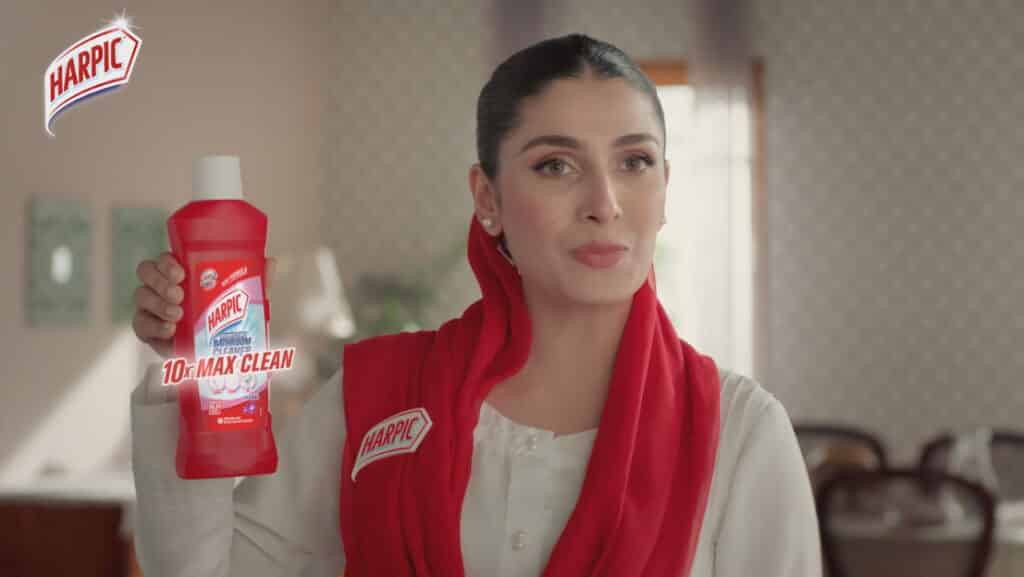 Luckily, talks between the brand and the celebrity transpired to reveal that Ayeza Khan was already a loyal customer of the brand, using the product regularly in her household. With that fact in mind, she became the ideal choice for Harpic as their new brand ambassador.
Not only does Ayeza Khan embody the brand's ethos of being an all-rounder that can seemingly do everything, but she is also the first-ever female face to represent the brand. Her loveable and aspirational persona is one that resonates with the consumer and the brand equally.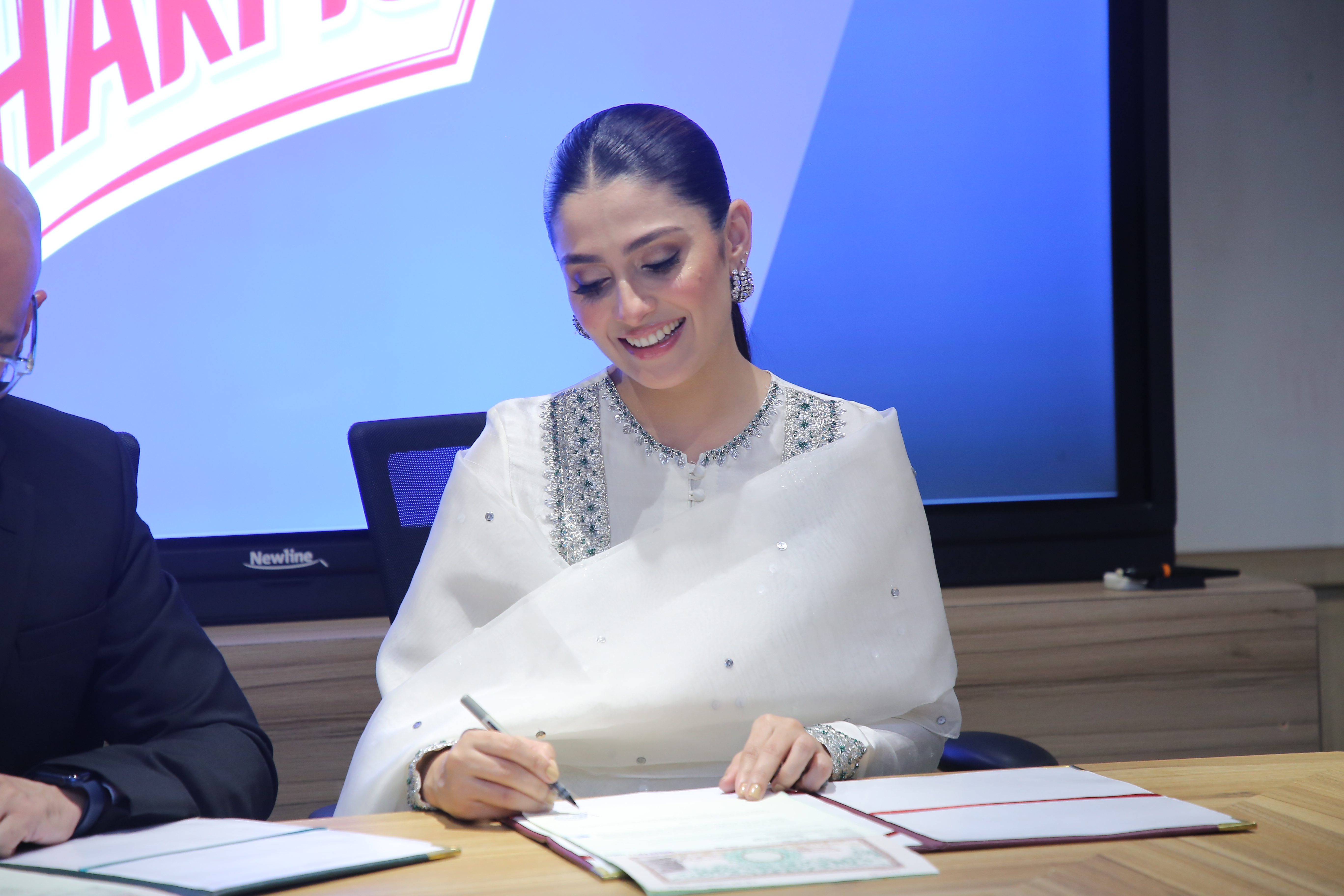 Harpic's new direction with their brand ambassador is one that is coupled with new formulation and messaging as well. The brand, being a part of Reckitt Pakistan, shares the core belief that its top priority is the safety, health, and wellness of Pakistan's communities. Hence, their new formulas are extremely effective against bacteria and viruses that originate from the washroom and can lead to many diseases.