Daraz- an online marketplace and a logistics company with millions of products this year have come up with an exciting sale of 11.11 that is an online shopping festival which is fluctuating up and beyond in customer services and also empowering the local communities successfully. The online shopping platform aims to create more opportunities that allow people to define themselves as an entrepreneur and earn by selling their products.
Daraz launches a new campaign in 2020 that is going to be Pakistan's biggest influencer competition. The influencer campaign is designed with a strategy of providing Daraz's local content creators with a chance to generate good income by promoting Daraz in many ways on their platforms.
Pakistan's top 11 influencers have been picked by Daraz creates the content on a massive variety of forums like on social media through their platforms of Facebook, YouTube, Instagram, and TikTok. A successful win-win affiliate campaign is created for both the influencers and Daraz.
This campaign will increase the consumer base for the e-commerce sector by allowing the members of these affiliate programs to capitalize on conversion opportunities on a wide variety of products. The performance-based marketing model, along with tracking, will also be incorporated as a business function and practice of Daraz.
The very well-known and common faces in the media industry are involved as a group of influencers in this campaign like Ali Gul Pir, Nadir Ali who is considered to be the king of pranks. Faiza Saleem who is the first Pakistani female social media entertainer and many other who will bring more customers in 11.11 by contesting against each other.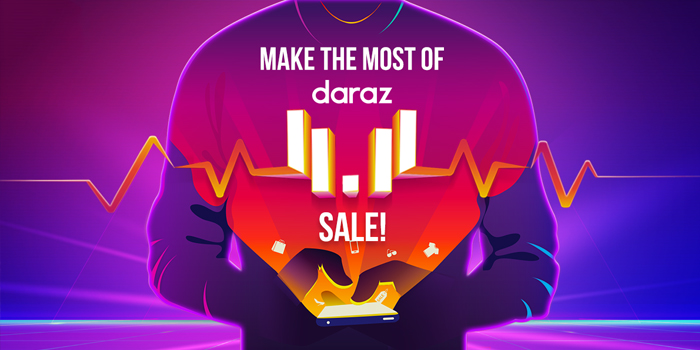 If you want to participate in this program than by shopping on the Daraz through influencer link provided on the Daraz App (Daraz Application) and on the influencer's social media accounts you can participate. The leaderboard is updated daily to keep the interest and spirit high, and each one of dLeague in the campaign is highlighted on the page of dLeague and Daraz App to highlight the latest and updated score of each influencer.
The winner will be announced on a daily basis after scoring, and the winner will automatically present its followers to get a chance to win exciting gifts and prizes. This will take you to win electronic items and also the voucher of worth Rs. 10,000. However, the biggest prize is worthy as the winning influencer of the campaign according to the scoreboard will let his/her followers get in the lucky-draw and get a chance to win a free trip to Turkey for two.
Daraz has stunned everyone by the exclusive affiliate program which will from 11th November 2020 to 17th November 2020. The hopes are high to get massive response for this year 11.11 sale. Influencers have set up their strategies to win and let the local communities win as per the Daraz competition.