Federal Minister for IT- Syed Amin ul Haque in a landmark achievement at Zong event has made the first 5G call in Pakistan. This has assured that the implementation of 5G in Pakistan is soon going to happen.
The Minister of IT & Telecom has also twitted regarding this announcement, and this has the clear meaning that the work of implementing it is already in progress. Indeed this event has become a big one for the IT and Telecom sector for highlighting the latest new technological advancement by improving the connectivity through 5G.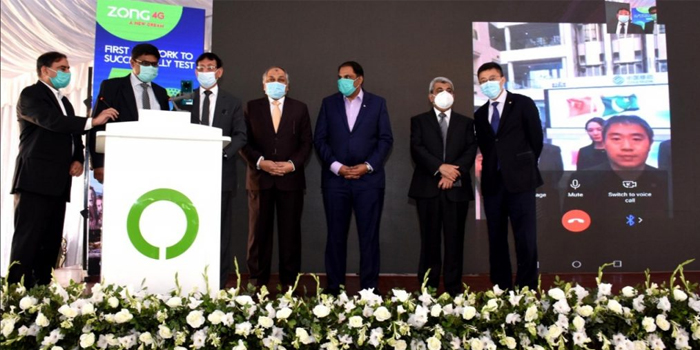 Recently a regulatory framework has been made by PTA on IoT and 5G. The primary aim of this working group is to anticipate the future developments of IoT and to evaluate and recommend the regulatory options which are possible and applicable.
Deployment of commercial 5G is still in a long way as it has many years to go. However, the first step has ensured that new technology is going to soon implemented as Telcos are working for Pakistan's Digital Transformation.
It is great news for Pakistan to get into a new phase of technology where the mobile phone companies will also launch the mobiles that are incompetent to have a capability of 5G. The advancement in the technology and its implementation in Pakistan will make the country more successful in the global market.