In today's fast-paced digital world, the demand for skilled developers has reached an unprecedented level. Companies are actively seeking talented individuals who possess the expertise to navigate the complexities of web development and bring innovative ideas to fruition. However, for many aspiring developers, the path to acquiring the necessary skills and experience can be daunting and financially prohibitive.
Recognizing this pressing need, Game Train, in collaboration with Foundation for Youth Employment Pakistan (FYEP) is proud to unveil the Junior MERN Full Stack Developer Program. This groundbreaking initiative is designed to offer aspiring developers a comprehensive and accessible learning experience, entirely free of charge.
This project is (co)financed by the Federal Ministry of the Interior of the Republic of Austria, Initiated by FYEP, A leading organization dedicated to closing the skills gap and empowering youth, this program offers an incredible opportunity for individuals to kickstart their careers in the tech industry. By equipping participants with the knowledge, tools, and practical experience needed to thrive as full stack developers, Game Train is paving the way for a new generation of tech talent.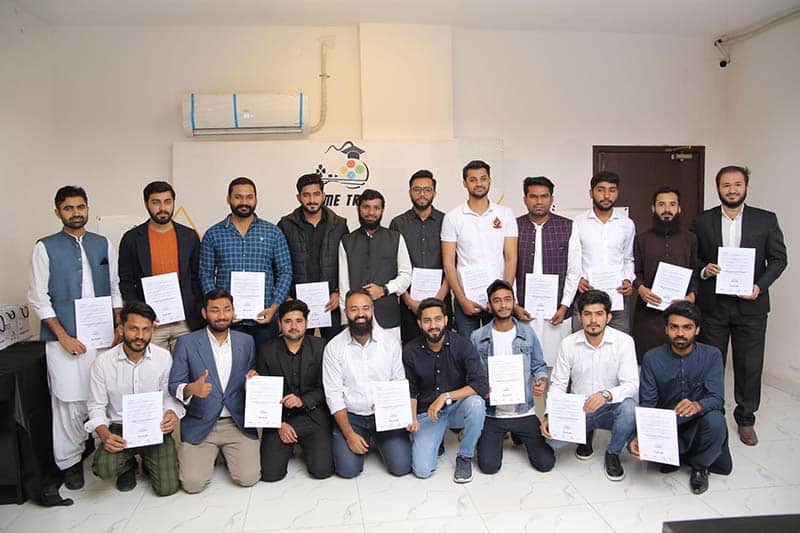 What sets the Junior MERN Full Stack Developer Program apart? Here are some key highlights:
Comprehensive Curriculum: The program boasts a diverse array of essential topics, covering HTML, CSS, JavaScript, front-end and back-end development, databases, and more. Participants will acquire a solid foundation in both front-end and back-end technologies, enabling them to create dynamic and interactive web applications.
Hands-On Experience: In recognition that theory alone does not suffice in cultivating skilled developers, Game Train places strong emphasis on practical learning. Participants will have the unique opportunity to work on real-world projects, collaborating closely with experienced mentors and industry professionals. This hands-on experience will not only enhance their skills but also enable them to build an impressive portfolio showcasing their abilities.
Mentorship and Support: Game Train recognizes the importance of guidance and support throughout the learning journey. To this end, each participant will be paired with a dedicated mentor who will provide personalized guidance, address questions, and offer valuable insights. This mentorship component ensures that participants receive the individual attention crucial for excelling in their development journey.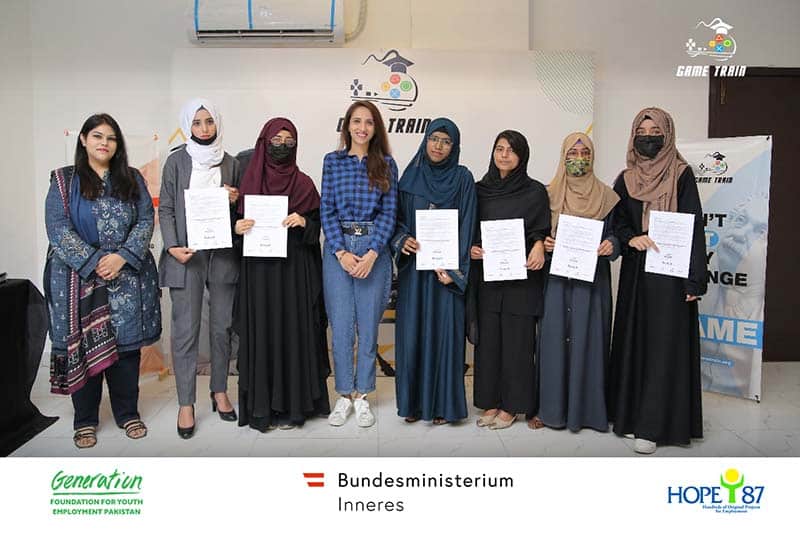 Job Placement Support: The program goes above and beyond training, but aims to provide a career-launching platform to each learner . Game Train and FYEP are deeply committed to helping participants secure meaningful employment opportunities with leading tech companies in Lahore and Islamabad upon program completion. Through their extensive industry network and partnerships, the program will provide interview opportunities to learners from these cities directly with employers in the industry to cater their placement.
The Junior MERN Full Stack Developer Program is your gateway to a thriving tech career! Join us to gain invaluable skills, mentorship, and real-world experience in web development, all without financial barriers.
If you possess a passion for coding and an eagerness to learn, seize this unparalleled opportunity to embark on an exciting journey in the world of tech. Learn from industry experts, connect with like-minded peers, and shape your future in technology.
Don't wait! Visit [program website] to apply and unlock your potential as a skilled developer with Game Train. Your tech journey starts here.
Website Link: https://gen.community/pkjfsd-startuppk