Escape the scorching heat of Dubai and experience a unique sensation of rain at the Raining Street in the Côte d'Azur beach resort. This climate-controlled street is located in the resort's backyard. It provides visitors with an exclusive and unforgettable experience.
Mirroring the summer temperatures of Southern France, the street's temperature is controlled at 27 degrees with winds of 5 km/h and 60% humidity. In addition to the beautiful red with white polka-dot awning and signature red and white seats, visitors can enjoy a hot cup of coffee or a meal at the La Brasserie French Bistro. What's more? they can also experience the unique sensation of rain and even snow on demand, every day of the year.
Access to the street is limited to visitors who have booked a meal at the restaurant or a stay at the hotel. They must also arrive by private yacht, operated by the hotel and requires advanced booking. The resort has four luxurious five-star hotel, named after picturesque coastal hotspots. Only the Monaco hotel is currently open, with French-inspired interiors throughout.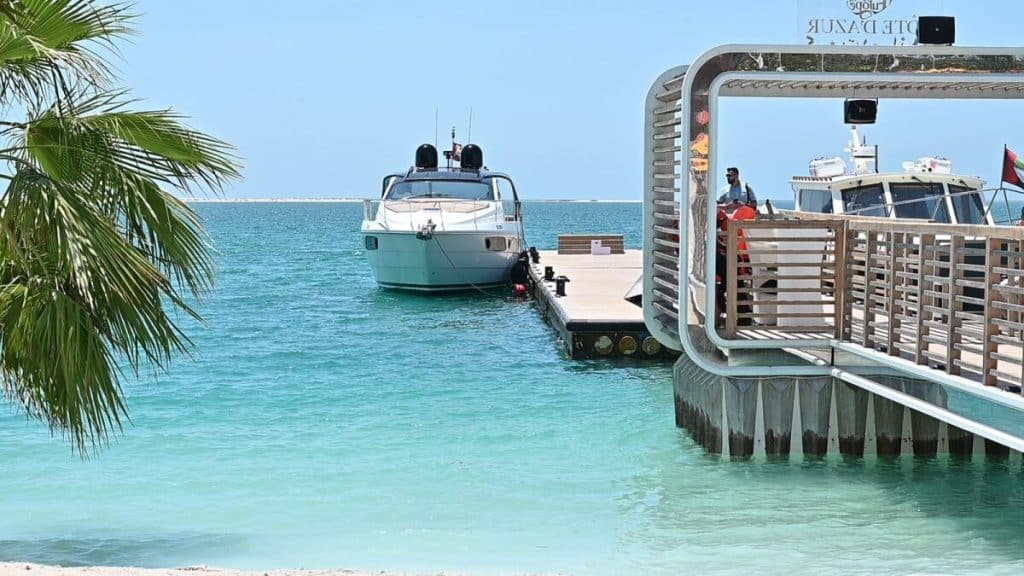 After enjoying the rain, visitors can unwind and soak up the sun at the unspoilt Rainbow Beach. They may even spot hundreds of birds flying close to the sea and diving into the water.
The resort offers an affordable luxury escape, with stays costing between Dh5,550 and Dh8,550.
The Raining Street is the result of a collaboration with the renowned Fraunhofer Institute, one of Europe's leading research organizations. Although still under construction and in its soft opening phase, it is already drawing attention from tourists worldwide.
Don't miss out on this unique experience that will transport you to a French street in the heart of Dubai!