One of the most popular places to visit in the northern part of Pakistan is Kalash. People often get lost in this place's beauty. It is Pakistan's most isolated and dark valley.
Even though it is in the most remote and unoccupied part of Pakistan, near Afghanistan, thousands of travellers come here each year to enjoy its beauty, culture, and festivals.
The Kalash valleys are mostly mountain valleys with the Bumburet river. They are known for their unique cultures, traditions, and people with blue eyes, golden hair, and red skin.
Read on for a quick travel guide to the Kalash Valleys, including information about Kalasha culture, which Kalash Valley to visit, how to get to the valleys from Chitral, and much more about visiting the area and meeting and learning from Kalash people.
Which Valley to Visit?
You must choose which of the three Kalash Valleys you want to visit before you leave: they are basically 3 different towns
Bumburet is the most developed valley in terms of facilities, and it is also the most popular place for tourists from Nepal.
Rumboor: Small towns in Rumboor aren't as developed and are more popular with tourists from other countries. Rumboor is still mostly Kalash, unlike Bumburet.
Birir is the least developed and least visited part of the Kalasha Valley.
I think you should go to either Rumboor or Birir instead of Bumburet, which has become more like Disney and less like Kalash.
How to Get There?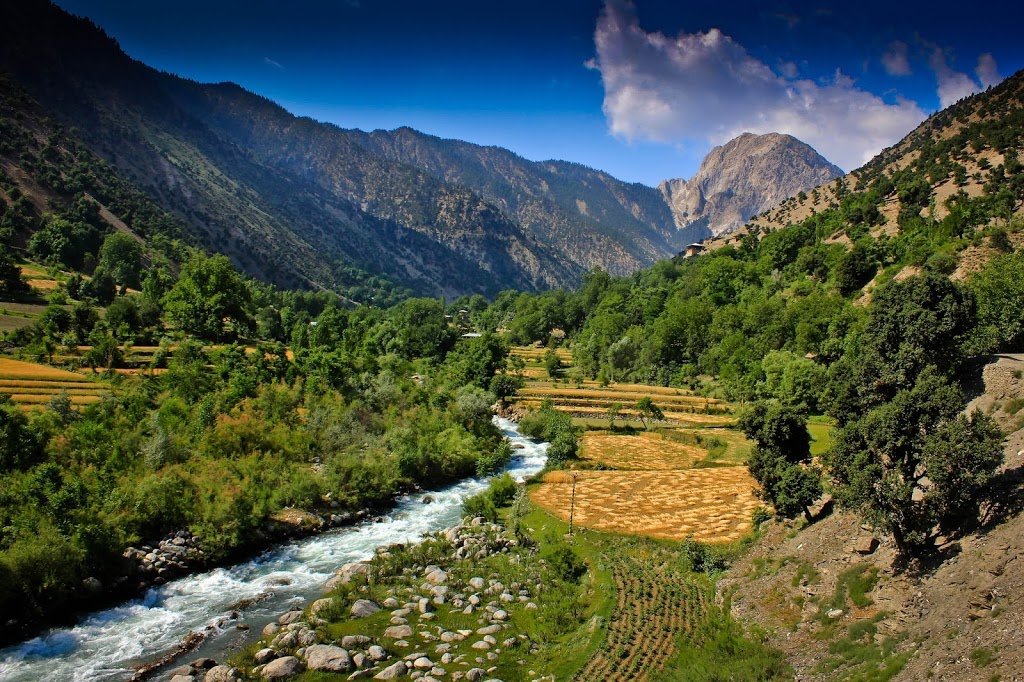 If you want to get to Kalash Valley, you can either take a flight from Islamabad or Peshawar to Chitral and then drive there, or you can start driving from Islamabad. The drive from Islamabad to Chitral on the highway takes ten hours.
Once you leave the highway, the roads leading to the valleys are rocky. From Chitral to Kalash Valley, one might choose to hire a car or a jeep.
Kalash Valley Weather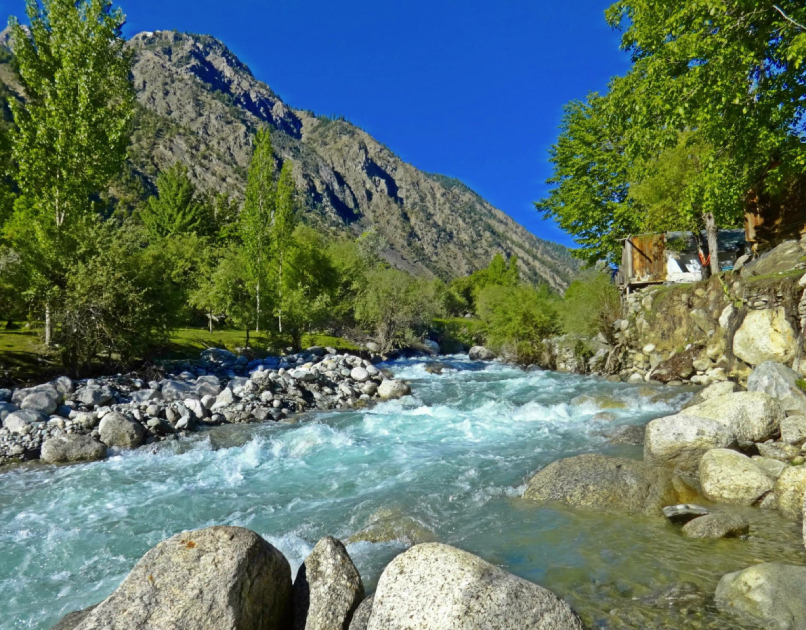 The temperature was really chilly and the entire valley was covered in snow in January.
From December to February, it usually snows here, and the weather stays very cold. However, when the sun comes out, the temperature goes up a bit.
Even though it's warm here in the summer, especially in June and July, the cool air that blows at night keep the nights cool.
The weather in Kalash Valley is moderate most of the time. 15 degrees Celsius is the average temperature. During the winter, though, it rained more in the valley.
Kalash culture
The Kalash is explicitly said to be non-Muslim. Their distinctive culture and traditions go back millennia before Islam. According to certain academics, Kalasha traditions are related to early Hinduism.
Sadly, the distinctive culture is dwindling. In the valleys, several non-Kalasha people have relocated. Approximately 50% of Kalash people have converted to Islam for a number of causes, most frequently because of financial hardships, marital difficulties, and social pressures.
However, there is also an effort to appreciate and maintain Kalasha culture in many ways. Women of the Kalasha tribe continue to use colorful traditional garments and self-embroidered headpieces. There are numerous Kalash festivals that honor and highlight Kalasha culture.
What to do in Kalash valley?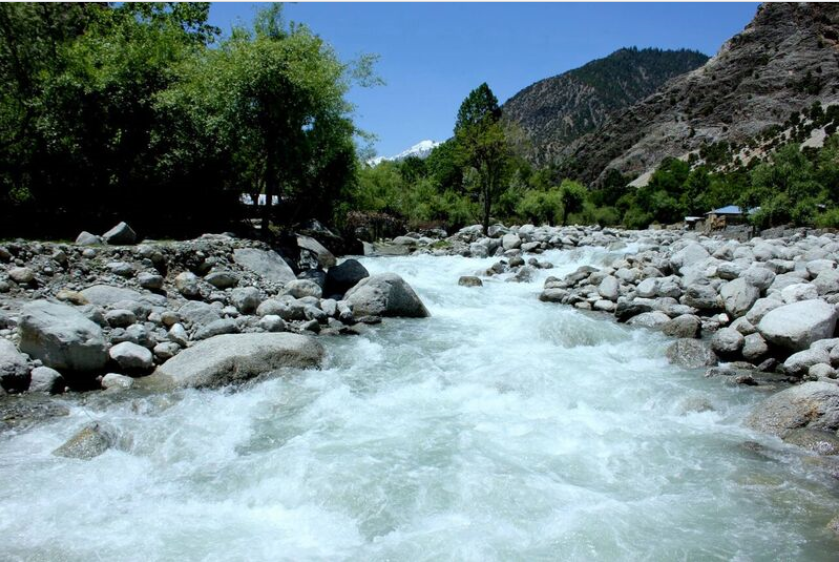 In the Kalash valley, you really don't need to do anything; simply take in the scenery and you'll become lost in this alluring valley.
It is possible to sit there for countless eons and take in the peace of the clear air without any dust, smoke, or noise.
However, while visiting Kalash Valley, check out their unusual graveyard where you can see open coffins from a time when there was no tradition of burying dead bodies. You'll be shocked to learn that a few years ago, there wasn't any tradition of burying the dead, so definitely visit there while you're there.
They used to place them on top of mountains after the funeral so that vultures could eat them. How awful, yet it was their custom, so depart. Additionally, when they left their loved ones behind, they left certain items that belonged to them.
The Kalash Valleys offers a lot of opportunities for activity outside from that. The area provides views of numerous lofty peaks, notably Rakaposhi.
The Kalasha Dur Museum is a location that provides useful insight into the valley's past.
The main reason people travel to the Kalash valley is for its vibrant culture, which has grown to be a popular destination for both domestic and foreign tourists.
The rich culture of Kalash Valley, which celebrates a number of festivals throughout the year, provides visitors a memorable experience.
History
People in Kalash think that their ancestors came from Asia and moved to Chitral and settled there. There are many stories about where the Kalashi people came from, but the most common is that they are the descendants of Alexander the Great's army.
Another story says that their ancestors moved to Chitral from the land of Tsiyam. Tsiyam is the original home of the Kalashi people, and their folk songs often talk about it.
The Kalashi are the smallest religious and ethnic group in Pakistan. They believe in many gods, and there used to be more than 200,000 of them.
But over the years, their numbers have dropped to between 3,000 and 4,000, mostly because they were forced to change their beliefs or were persecuted.
Many people have chosen to become Muslims on their own, and once they do, they are no longer allowed to live in the area.
Overall, the people of Kalash are friendly and interesting to people from other places. However, it is important to remember to ask permission before taking pictures or talking to people.
Kalash Valley Festivals
The main and really enjoyable festivals of Kalash are
Chilam joshi (spring festival): Chilam Joshi festival starts in the mid of May from 13-16 May
Choimus (winter festival): Choimus festival starts in the end of August from 20-22 August
Uchal (Summer festival): And Uchal festival starts in the mid of December from 15-22 December
Final Thoughts
You will realize the truth of the saying, "difficult roads frequently lead to beautiful locations," as you make your way to this picturesque valley. It is a very good place to go.
So, you should go to this valley at least once to see how people live with their own cultures and traditions.
Happy Journey!