One of the greatest challenges of our times is the sustainable water management. For Pakistan, this is of special concern as it is one of the top 10 countries affected by climate change. As a good water steward, Nestlé Pakistan launched its flagship water stewardship initiative, Caring for Water-Pakistan (C4W-Pakistan), in 2017. This initiative focuses on Agriculture, Communities and Factories.
These efforts were accelerated in 2021, with the launch of Nestlé's Waters Pledge. Under the Pledge, the Nestlé Waters Business committed to help create a positive water impact everywhere it operates by 2025.
Innovative Irrigation Solutions for Farmers
Agriculture is the most water intense sector in Pakistan, using over 90% of the country's water resources (FAO). Over 50% of this is wasted due to mismanagement. To address this issue, Nestlé Pakistan works closely with farmers to promote the use of innovative irrigation solutions. One such intervention is the installation of drip irrigation across 139 acres in Punjab, with expansion in Sindh underway.
Mustapha Yousaf, a farmer working with Nestlé on drip irrigation believes that compared to conventional flood irrigation, drip irrigation allows for over 30-40% savings in water used. "Not only this, due to optimum levels of irrigation facilitated by the technology," he iterates.
Exploring Technological Innovations in Sustainable Water Management with LUMS
Nestlé Pakistan and the Centre for Water Informatics & Technology (WIT) at the Lahore University of Management Sciences (LUMS) have collaborated to develop low-cost smart soil moisture sensors.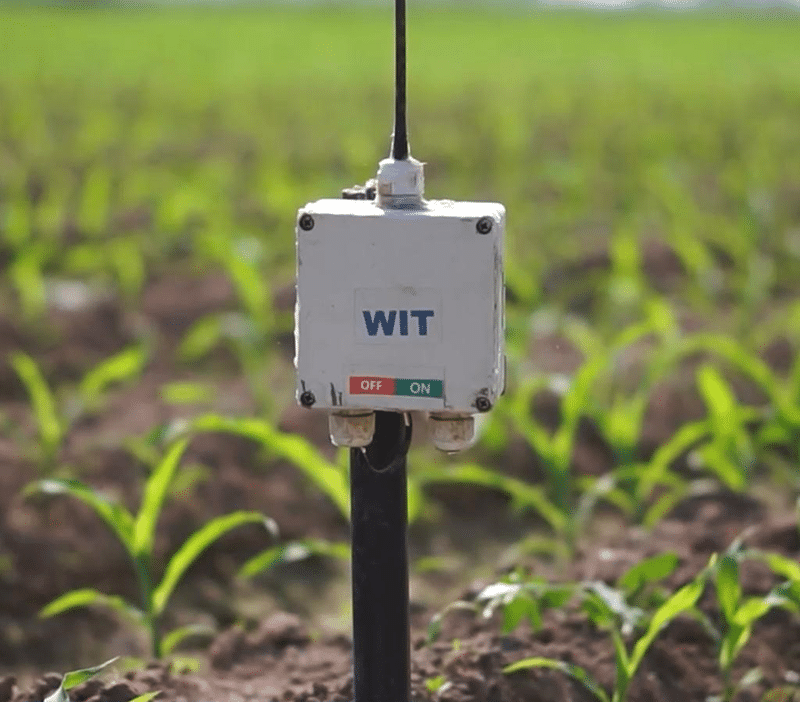 Associate Professor and Founding Director of WIT, Dr. Abubakr Muhammad, led the development of the sensors. "The example of the reduction of water wastage through the smart moisture sensors has been one major success in introducing innovation to combat these challenges," he iterated.
Currently operational across 548 acres in Punjab, these sensors read the moisture level of the soil and send data updates to the farmer on which areas they should irrigate and how much.
In addition to these interventions, Nestlé has developed demonstration sites that showcase best farm practices, serving as lighthouses for practitioners, policymakers, and students at the Pakistan Agriculture and Research Council (PARC) and the University of Veterinary and Animal Sciences (UVAS), Pattoki.
Alliance for Water Stewardship (AWS) Standards at Factories
Muhammad Arshad, Safety, Health, and Environment (SHE) Manager at Nestlé Sheikhupura Factory co-leads the implementation of the Alliance for Water Stewardship (AWS) Standard at the Sheikhupura Factory. AWS is an international standard for freshwater resources that guides organizations to manage water by taking site and catchment relevant initiatives through stakeholder inclusive processes.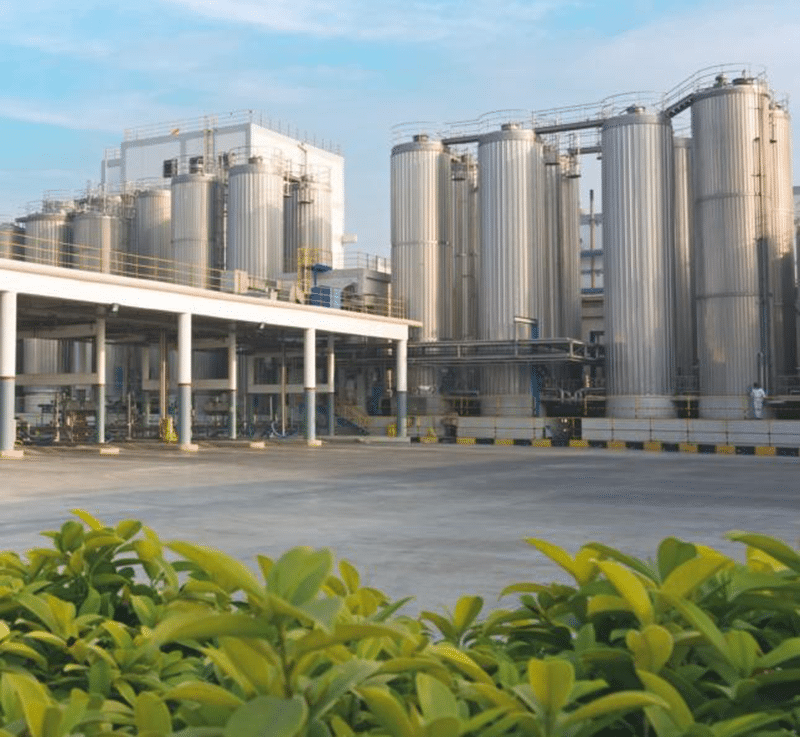 "By employing the Alliance for Water Stewardship Standard, we have been able to understand our water consumption and impacts, and work towards sustainable water management. This has helped improve our in-house efficiency," notes Arshad.
Nestlé Pakistan's Sheikhupura Factory became the first site in Pakistan as well as the first Nestlé site worldwide to be awarded the AWS Certification in 2017.
Cleaning and Safe Drinking Water for Communities
Nestlé has developed 6 Clean and Safe Drinking Water Facilities that provide free access to clean drinking water to 60,000 people daily.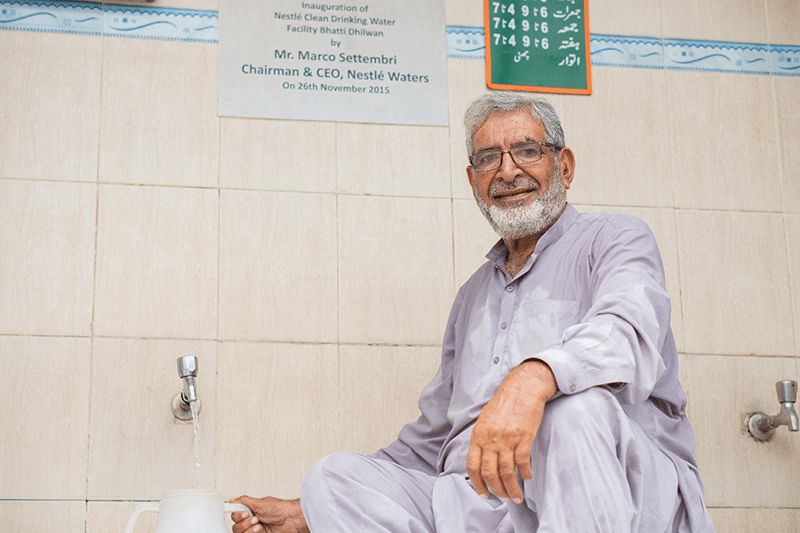 Muhammad Ilyas, a resident of Bhatti Dhilwan near the Sheikhupura Factory is just one of the many beneficiaries of these water facilities.
"My family and friends now have access to safe and clean drinking water. The incidence of disease has gone down in the Bhatti Dhilwan area," remarks Ilyas.
These are just a few of the beneficiaries of the Caring for Water-Pakistan initiative. Nestlé is currently expanding its interventions to realize the Waters Pledge.