Do you remember those times when you had to delay doing business with a customer as there was no dependable method to transfer money? There is no way for Pakistan is to fight in the world's freelancing market. Companies like as Payoneer, PayPal, and others have declined to operate in our state.
And then there's now. People working as freelancers in Pakistan having thrived, earning a total of 500 million rupees in only year of 2017. Local companies have been able to extend their reach across borders as a result of their internet presence.
Several elements are at action, but perhaps the most significant is the entrance of foreign payment services into the Pakistani marketplace. Brands like as Payoneer, Xoom,  and other similar services are now available to all.
Cross-border payment systems have become more essential in a globalised world, where boundaries are meaningless when it comes to cross-cultural commerce among firms and professions. Whereas PayPal grabbed the lead in this area and served to the requirements of numerous people all over the world, Pakistan, a growing Southeast Asia nation, was left wondering what to do as PayPal's operations were not accessible in the country. Payoneer, which is accepted in over 200 countries and 150 currencies, came to the rescue. This internationally available network provides simple, flexible, quick, and low-cost options for sending and receiving money.
What is Payoneer?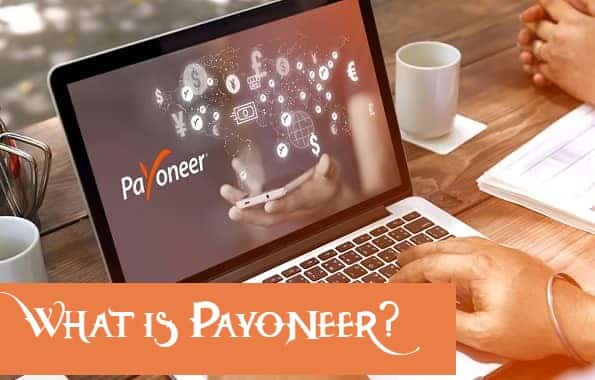 Payoneer is a digital payment system that allows users to make an account, which, if authorized, would result in the creation of a virtual bank account for them. The user will be able to accept payments into their Payoneer account if they utilize that account. People may link their regional banks to Payoneer to be able to withdraw cash from Payoneer into their local accounts. A Payoneer debit card may also be obtained via the application process. However, now this is a purely optional step.
Payoneer is a business that offers services connected to transferring money across the globe. If you are doing freelancing whether as a part time or full-time, you should have a Payoneer subscription to accept international payments.
In order to get your earnings from freelancing services such as Freelancer, Fiver, Upwork, and so on, you must utilize a payment processor like Payoneer.
Payoneer Pakistan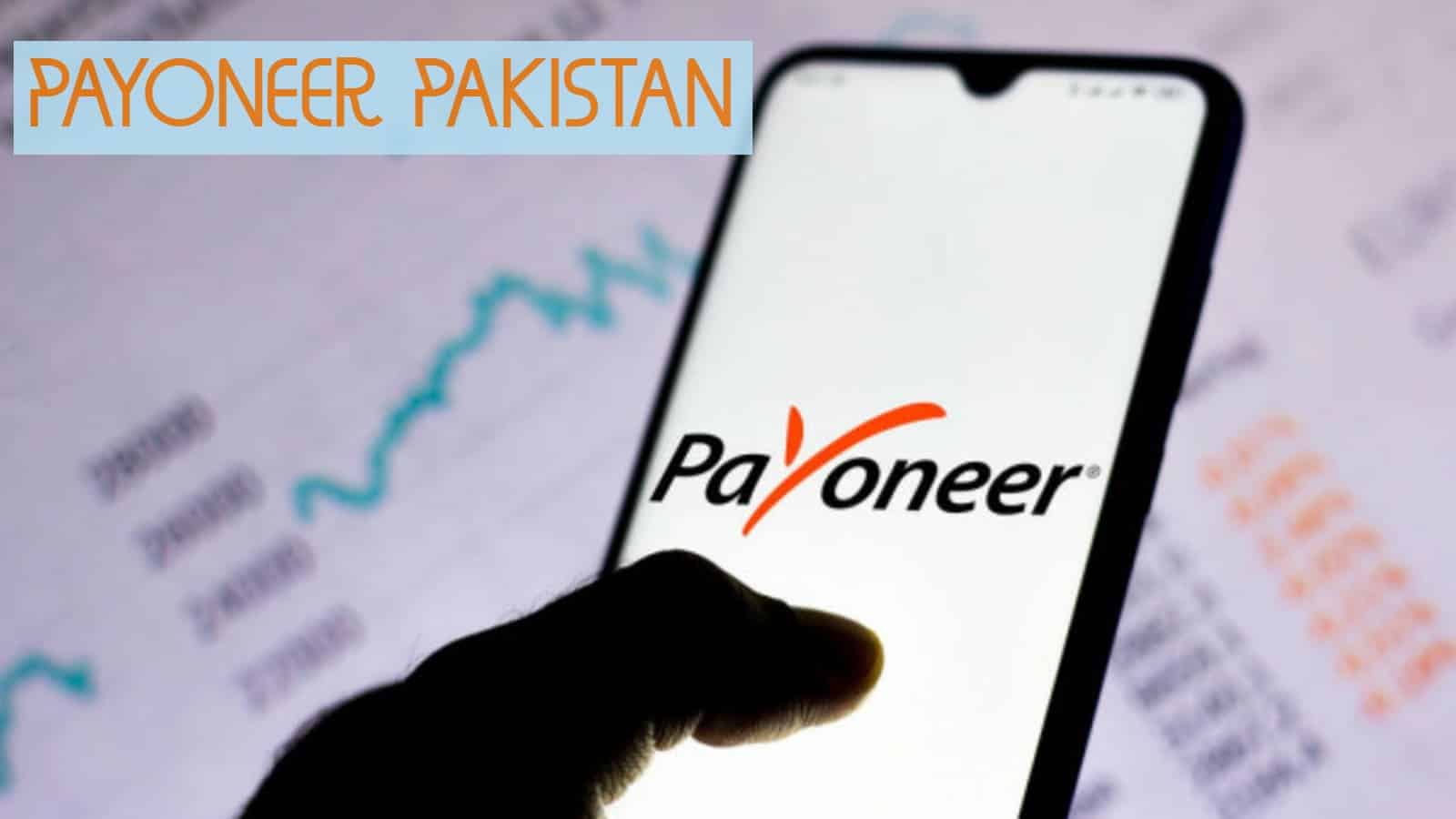 So now there is a question that most of the people ask, is Payoneer available in Pakistan? Then yes Payoneer services are available in Pakistan, and this is the main reason that Pakistan's freelancing industry is growing too fast.
Customers who open a Payoneer account get the option of receiving money either in a local bank account or e-wallet, which may then be withdrawn from ATMs all around the globe. Whenever you opt for a Payoneer Premium MasterCard, you are really opening a USA Bank account, which is then used to make transactions with the MasterCard. It's a onetime charge of 100 percent plus a free bonus of $25. It is simple to get the card and bonus.
Payoneer began enabling Pakistanis to withdraw cash from their Payoneer accounts into their local bank accounts in Pakistani rupees (PKR) started in 2016. For Pakistanis, this is more cost effective than to use a Payoneer debit card to make a withdrawal from a bank or other financial institution.
How to make Payoneer account in Pakistan?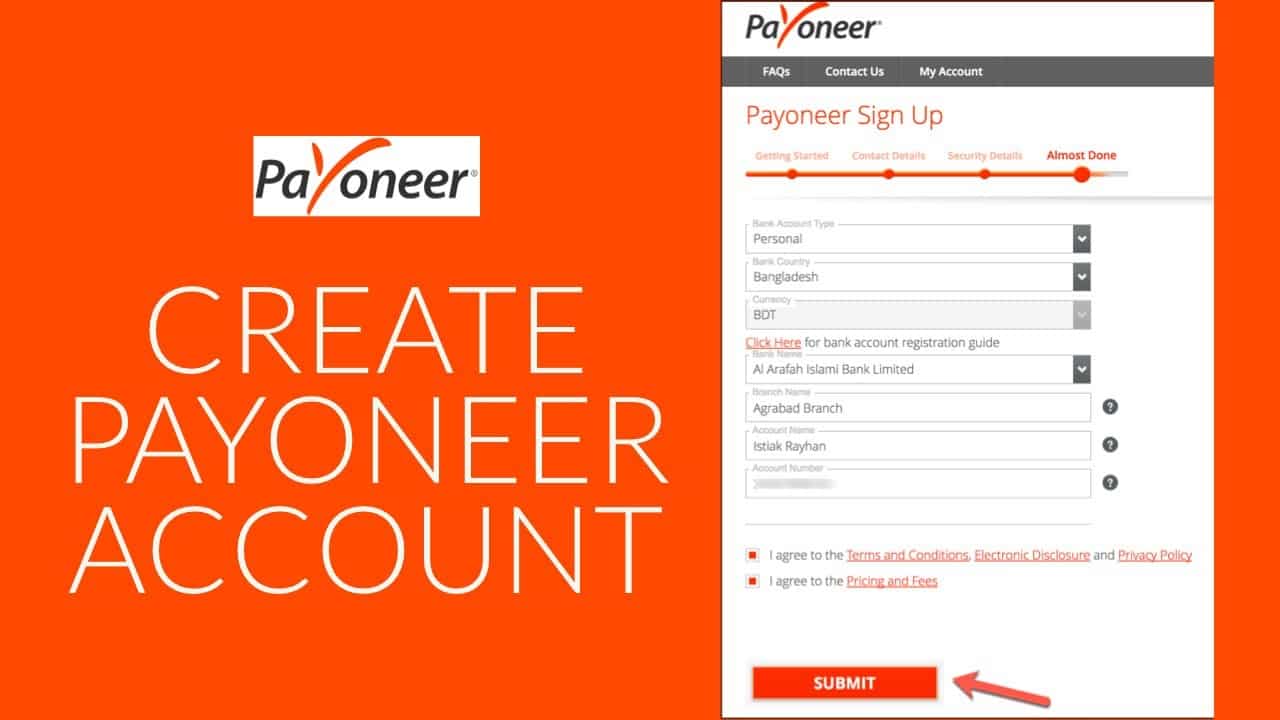 Creating a Payoneer account is a quick and straightforward process. Following the procedures outlined below will take care of everything for you.
Payoneer is a viable alternative for PayPal, which is not accessible in Pakistan. It is used by individuals seeking to transfer money around the world and from multinational businesses based abroad. Because Pakistan has one of the world's biggest populations of freelancers, the huge percentage of Payoneer users are also freelancers.
If you wish to utilize Payoneer's service, the first step is to establish an account with them. A sender is not required to get it, but they have been charged for it. As a result, both parties will need a Payoneer account.
Basic-Requirements
You must first satisfy the requirement in order to be eligible to access the Payoneer payment platform before you can proceed with the account creation.
Must be at least 18 years old.
You must have a verified CNIC.
Having a local bank account is a must-have prerequisite.
You must have a working phone number to be considered.
An Email address that is up to date, is also necessary.
For the purpose of opening Payoneer account in Pakistan, the following are the necessary preconditions.
Step-by-step procedure
Here is a step-by-step guide to opening a Payoneer account in Pakistan and receiving your first payment without delay.
Open the Payoneer official website, which is accessible at www.payoneer.com, on your web browser and log in.
In the new window that appears, click on the 'register' option.
Following that, choose from a selection of choices that describe the kind of job you perform. You may indicate whether you are a freelancer, an internet merchant, a digital marketer, a vacation rental provider, or just a regular person.
Then you'd have to provide your personal information, including your full name, ID card information, date of birth, or mailing address, among other things.
Lastly, users will be required to enter your bank's IBAN information as well as other pertinent information.
Applying for Payoneer card in Pakistan: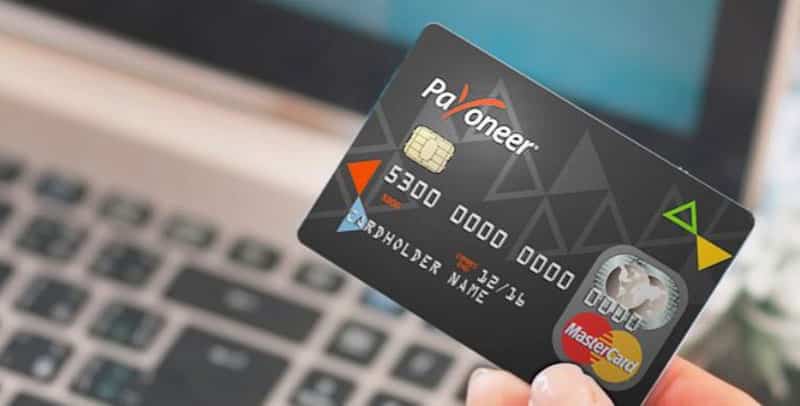 A Mastercard is also available via Payoneer. The card would be usable at ATMs, online retailers, and physical places throughout the Mastercard network, which includes 210 countries. Payoneer card fees in Pakistan is 30 dollars, which is approximately 5k PKR.
If you do have over than $30 in your wallet, then you are suitable for the Mastercard. To obtain the card, follow the steps below.
Go to your Payoneer account setting and click on the option "Payoneer cards".
A button to Order Now would display if you are suitable, i.e. after earning of $30.
Then Fill in all the required information by clicking it.
It will take roughly 30 days for your card to arrive.
Accepting of payments in Payoneer
Payoneer has two techniques for taking payments:
Through sender's Email Address
This system charges the sender (customer) for each mail they send. Small enterprises and freelancers can use this to bill their overseas clients.
Read the directions outlined below.
Go to the Payoneer account and sign in.
Go over to the Receive tab.
Again, from the drop-down box, select "Request a Payment" option.
Enter the required information and the client's email id.
You've completed the task!
On Your Company's Website as a Payment Method
Between many freelancers, this strategy is incredibly common. It entails adding Payoneer as a payment option on website of your company. Once you've made a withdrawal from the website, you'll get your money.
Transferring payments options in Payoneer
The following transactions are available to you in Payoneer:
From one Payoneer account to another Payoneer account.
From a Payoneer account to a local account.
From a Payoneer account to an e-wallet.
To make the payment using your acct, follow these steps.
Go over there to Pay>Make a Payment from the homepage.
Fill in the required bank account's information as well as the quantity being sent.
After you confirm, the money will be transferred to you.
Banks that supports Payoneer in Pakistan
Listed below is the Bank's list where you can conduct transactions using your Payoneer Card. Keep in mind that you can use the ATMs of these banks at any time without having to open an account with them beforehand.
Remember to only withdraw cash when you have a large amount of money as there is a transaction fee, which is charged by the Tax Bank when you withdraw money.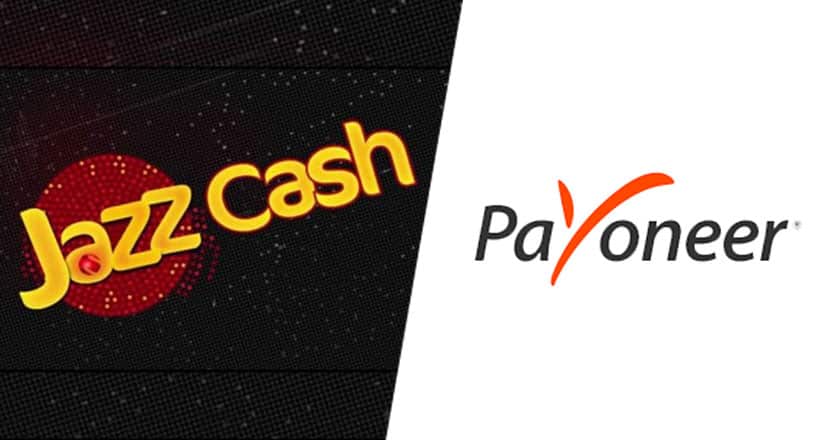 You must always examine your balance online; if you check it at an ATM machine, you will be charged $1.00 from the full amount merely for checking it.
MCB Bank
Faisal Bank
Standard chartered bank.
JazzCash.
Citti bank
Etc..
Due to the fact that payoneer is the only global payment provider in Pakistan with a very well customer base, they expect to attract more bank partners as time goes on.
The fact that Jazz cash has the exclusive connection with Payoneer, though, makes it the most realistic option.
Wrapping Up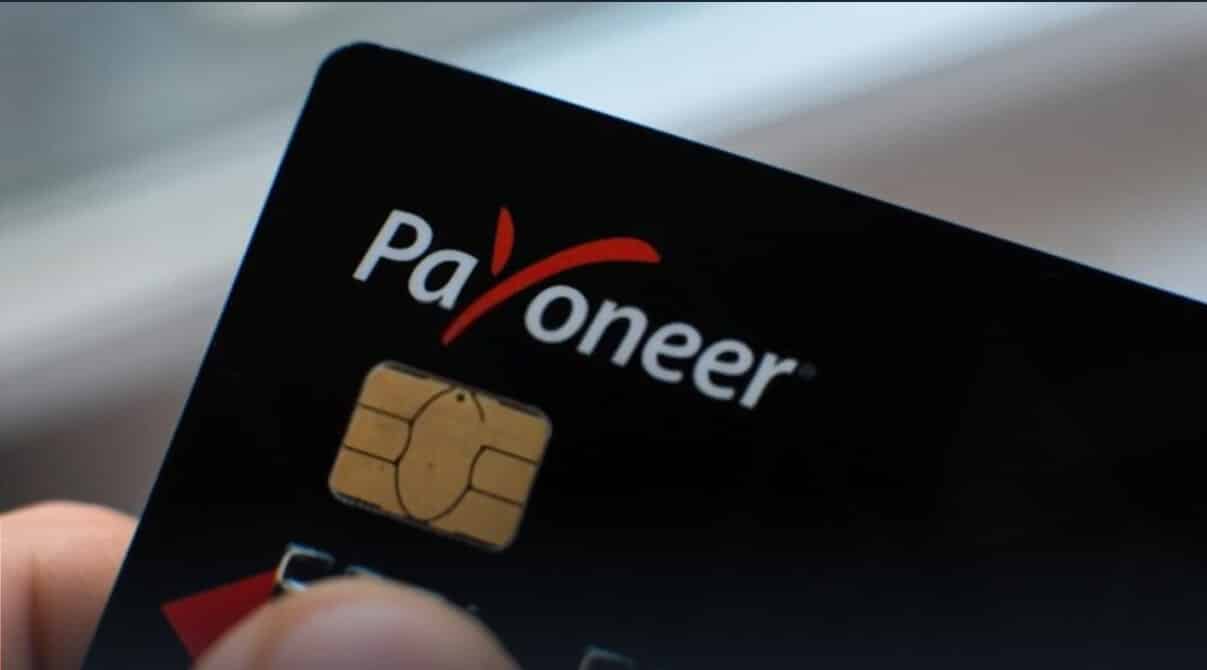 In this article we talked about everything about Payoneer in general to specific its operations in Pakistan.
We clarify the confusion of the people and give in detail answer of the FAQ "does Payoneer work in Pakistan"
Payoneer's growth in Pakistan is expected to continue as a result of a lack of competition and an increase in the number of people working in the global marketplace.
It is therefore recommended to utilize the Payoneer account in conjunction with JazzCash in order to maximize your savings. It provides real-time transfers, a minimal withdrawal limit, and the convenience of controlling everything from your phone. It could also be used for online purchasing on sites such as Ebay, Walmart, and other similar sites.
Smaller companies, businesses, and freelancers may now concentrate on what is important and not be distracted by unimportant details.