Roche Diagnostics Pakistan celebrated a momentous milestone in its healthcare journey during the Silver Jubilee Dinner at Karachi's Movenpick Hotel on September 14, 2023. With a quarter-century of dedication to healthcare innovation, the company has seamlessly merged technology and medical expertise, leaving an indelible mark on the healthcare landscape.
This event served as a convergence point for esteemed partners, stakeholders, healthcare professionals, business communities, hospitals, laboratories, and government officials across diverse sectors. Together, they hailed the substantial contributions made over 25 years of tireless innovation.
Abdul Qayyum, Country Manager of Roche Diagnostics Pakistan, aptly summarized the occasion, stating, "Beyond the festivities, 'Bemisaal 25 Saal' symbolizes a 25-year journey of relentless boundary-pushing and reimagining possibilities with our esteemed partners. Reflecting on this quarter-century milestone, our partnerships resonate with our unwavering commitment – we are here to stay, to contribute, and to make a lasting difference in the lives of patients."
Thilo Brenner, Head of the Asia-Pacific Sub-region at Roche Diagnostics, underscored the global legacy of Roche, spanning more than a century, and the local commitment of 25 years in Pakistan. The company's vision encompasses fortifying healthcare infrastructure, securing sustainable funding, and broadening access to innovative diagnostics.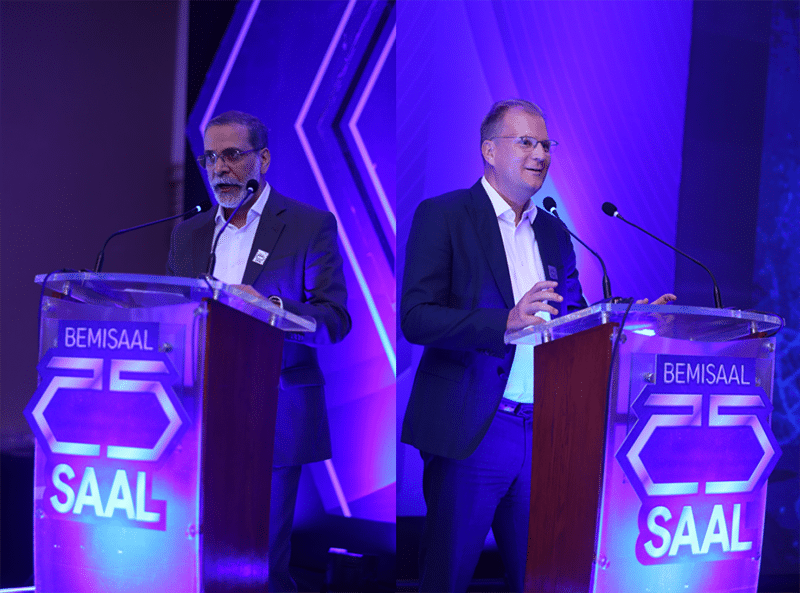 Roche Diagnostics Pakistan has been pivotal in providing laboratories with precise insights that facilitate enhanced treatment decisions. Their portfolio extends from diagnostics to data-driven insights, ultimately enriching patient care. This celebratory event reaffirmed their dedication to personalized healthcare, where genetic makeup plays a central role, in promoting vitality and responding to the ever-evolving healthcare landscape through continuous innovation.
Collaboration forms the cornerstone of Roche Diagnostics Pakistan's progress, enabling them to effectively cater to patients grappling with complex diseases. The company actively nurtures strategic alliances and lends support to healthcare system enhancements.
Sustainability stands as a guiding principle for Roche Diagnostics Pakistan as they confront future healthcare challenges. Their leadership in research and development is marked by pioneering diagnostics across the healthcare spectrum, ensuring swift, comprehensive, and sustainable access to their innovations. With Pakistan's most extensive network of technical specialists and engineers, their 24/7 customer support is a testament to their commitment.
The Silver Jubilee Dinner paid tribute to Roche Diagnostics Pakistan's 25-year journey, one that has significantly shaped the future of healthcare. As they march forward, their unwavering dedication to pushing the boundaries of healthcare innovation, bolstering partnerships, and contributing to the betterment of healthcare in Pakistan and beyond continues to shine brightly.