If you're opting to buy a smartwatch to suit your luxurious lifestyle or add a spark to your look, the market is complete with smart, stylish, and innovative smartwatches. Each brand offers a range of quality features and modifications integrated into their respective smartwatches to accommodate their clients. Are you brand concerned, or do you want a smartwatch based on its functional qualities? We got you as we have several high selling smartwatches for you.
Samsung is the world's number one intelligent android tech company offering smartphones, laptops, and smartwatches, each technologically modified and prolific. But before selecting a smartwatch, there are several concerns you should think about.
Storage
Your smartwatch has to be equipped with a little more than enough storage, depending on your use. If you're planning to listen to loads of music, your watch has to be more than enough in terms of storage. Samsung has several eyes with good storage capacity that helps its users with storage problems.
Battery
There is no way one wants to run out of battery during an important task or before the end of one's day, and running out of battery can put one in a miserable state. There are several smartwatches equipped with quality features but have shallow battery life. Samsung smartwatches come with a long-lasting battery life that helps you listen to your favourite songs and attend to your important calls.
Overall Look
If your smartwatch has all the essential features one requires but is less attractive and has a little style incorporated, it's a big no. You don't want to put on an average-looking watch around your sleeve and go out in public. Samsung offers jaw-breaking designs in its intelligent tech devices, i.e., smartwatches, that make one drool over them.
Samsung Smart Watches Models
Samsung has several high-quality and best-selling smartwatches to select from for its clients. From the tremendous range of products Samsung offers, here are some best smartwatches to think of.
Samsung Smartwatch 3
Samsung smartwatch 3 is a wonder on its own; its display, features, and modifications are worth drool over, making it the highest-selling smartwatch.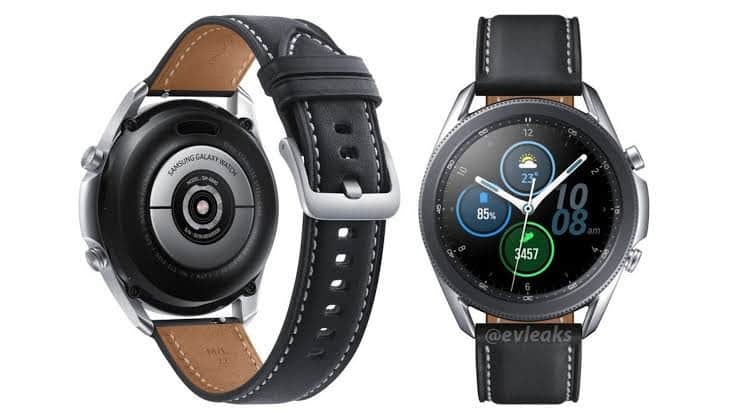 Specifications
HSPA (42.2/5.76) Mbps LTE speed
46.2mm x 45mm x 11.1mm in dimensions
48.2 grams in weight
Available with eSim
Water-resistant (50m)
Blood pressure monitoring feature
Rotatable bezel
Super AMOLED display
1.4 inches in size
360 by 360 pixels
Gorilla glass display
Dual-core 1.15 GHz (Cortex A53) central processing unit
8 GB storage
1GB ram
Camera not available
Powerful loudspeakers
Samsung Galaxy Active Two Smartwatch
Samsung galaxy active 2 is a stainless steel smartwatch available in a vast color range, ranging from black to rose gold.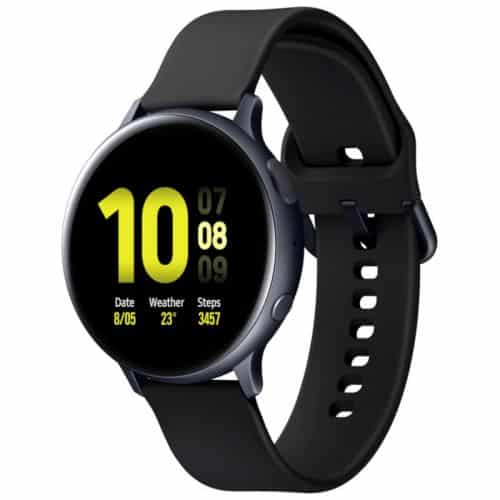 Specifications
44mm x 44mm x 10.9mm dimensions
42 grams in weight
34mm super AMOLED display
Always displayed full colors
Corning Gorilla glass display
340 MAH battery life
4 GB storage
1.5 GB ram
Bluetooth 5.0 connectivity
(HRM) , accelerometer, barometer, gyro sensors
Exynos (9110) Dual- core 1.15GHz AP
Available in 44mm and 40mm screen sizes
Samsung S3 Smartwatch
Samsung s3 frontier smartwatch is an all-in-one smartwatch; it is an affordable smartwatch with quality features and modifications.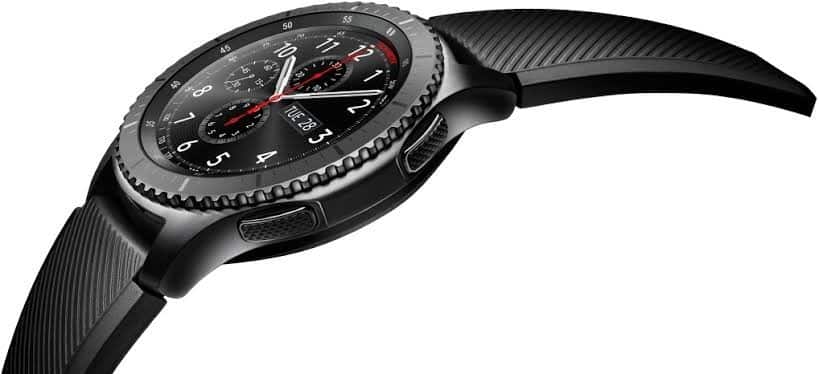 Specifications
49mm x 46mm x 12.9mm dimensions
2.22 oz in weight
Gorilla glass 3 type body
Stainless steel body
No sim available
Super AMOLED display
Gorilla glass SR plus display
Tizen 4.0 OS
No card slot is available
768 MB RAM
4GB internal storage
No camera available
No headphone slots
Good quality loudspeakers
Samsung pay available
Samsung Galaxy Fit 2
Samsung galaxy fit 2 is a smartwatch ideal for clients who crave technology and are super fitness freaks. This watch is an ideal choice for Pakistani sportsmen and active fitness individuals.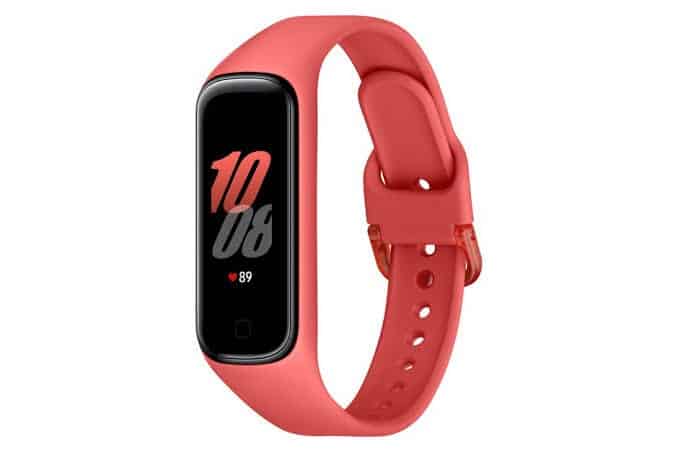 Specifications
46.6mm x 18.6mm x 11.1mm dimensions
Bluetooth 5.1 version connectivity
27.8 mm display size
Free RTOS os
No WiFi feature is available
No location feature is available
Amoled display
126 by 294-pixel resolution
16 m color depth
2 MB RAM
32 MB ROM
21 grams weight
159 MAH battery
Vibratory notification setup
Samsung Watch Price in Pakistan
The cost of Samsung top Selling smartwatches is a hot topic and a primary concern for customers online. Below is the table. We have discussed the models and respective prices in Pakistan of Samsung smartwatches.
| | |
| --- | --- |
| Model Name | Price In Pakistan |
| Samsung Galaxy Watch 3 | PKR 49,999 |
| Samsung Galaxy Active 2 | PKR 37,785 |
| Samsung S3 Smartwatch | PKR 28,499 |
| Samsung Fit 3 | PKR 7,390 |
| Samsung Galaxy S4 | PKR 31,999 |
| Samsung Galaxy Gear | PKR 22,999 |
Conclusion
Above, we have discussed Samsung's best-selling smartwatch and its features. Customers nowadays are well aware of the tech features intelligent devices are incorporated with, but there are still some queries that we can help you with. The best smartwatch should contain all components, including battery life, storage, and good display.
We have discussed the prices of Samsung smartwatches in Pakistan and their respective features, along with the modifications they have been incorporated with. One should give these watches a look before buying one as these have some of the best features and functions.