Stabilizers are required to safeguard electronic equipment in countries with unstable power supplies. This is a sound investment because Pakistan is one such country. They have been around for a long time, and there are various models to choose from. The price of stabilizer in Pakistan in 2023 are discussed below.
Stabilizer
The primary purpose of a stabilizer is to maintain a voltage as close to a predetermined level as is humanly possible. This ensures that the apparatus being powered remains unaffected by fluctuations in the voltage. It also ensures that the stabiliser will absorb any surges on their way to your location first.
If there is high-performance equipment present, such as in hospitals or data centres, then this is an essential requirement. Voltage fluctuations in those locations could cause much more severe damage, and a stabilizer will compensate for those variations by providing a more consistent supply of electricity to the equipment.
With the assistance of high-quality electromagnetic relays, the circuitry of the stabilizer, which alters the taps on an internal autotransformer, is responsible for managing the fixed voltage levels.
To determine your stabiliser's power rating, you must first calculate the total load it will be picking up and leave approximately twenty per cent of space for additional load. This additional twenty per cent would work for families, but it may not work for factories or larger consumption systems.
Therefore, your margin of safety should be higher in those situations. You can use a stabilizer with 1200 VA or 1.2 kVA; for example, if the equipment your stabilizer would be looking after consumes approximately 1000 Watts. In this case, you would use it in your home.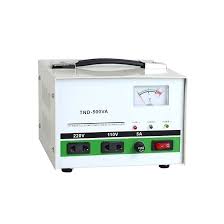 Best Stabilizer in Pakistan
There are various brands of stabilizers in Pakistan. These are Universal stabilizer, homage stabilizer, inverex stabilizer, and national stabilizer.
Universal Stabilizer
A brand's headquarters in Pakistan manufactures the vast bulk of its goods within the borders of Pakistan. Since Universal Stabilizers have been on the market since 1976, they have a significant advantage when comprehending the market's requirements.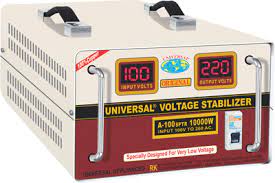 They provide various models, each designed for a particular type of device. The range of stabilizers includes types compatible with various appliances, including air conditioners, refrigerators, photocopiers, and more.
Homage Stabilizer
In Pakistan's power and home appliance industries, Homage has emerged as a dominant brand in recent years. Because Homage is now a name immediately associated with power, quality, and performance, the brand chooses to pay tribute to good living.
Homage has been in business for over 13 years. During that time, it has increased the number of products it offers in the Power and Home appliances sector in Pakistan and opened 24 official service centres around the nation.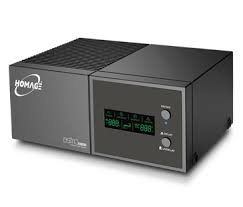 Homage company stabilizers are always in demand in Pakistan due to their high quality and working on greater voltage fluctuations in the country. The customers love to buy this homage stabilizer due to these purposes.
National Stabilizer
National is a household brand, and the Pakistani people use its products for their good quality and low prices. The national company also produces stabilizers in Pakistan. These stabilizers in Pakistan work in the fluctuating voltages in Pakistan.
The company had modest beginnings twenty years ago when it started with only six different models of deep freezers.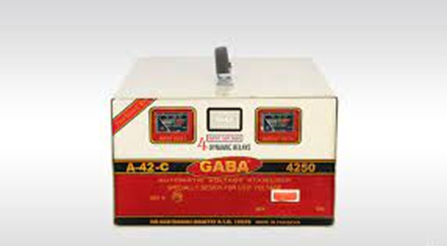 Today, however, it is one of the leading electronic manufacturers in Pakistan. It has the largest available range of deep freezers, stabilisers, and a wide variety of other electric appliances.
Stabilizer Price in Pakistan
The stabilizers are used to save home appliances from the country's changing and drastic voltage changes. Without a stabilizer, the appliance in a country like Pakistan will be damaged permanently. But the stabilizer will protect the appliance from any drastic and disastrous voltage change.
There are various stabilizers, some are discussed above in detail, and the prices of these stabilizers in Pakistan start from Rs. 5,000. A complete list of best stabilizer price in Pakistan is shown below:
| Stabilizer | Price in Pakistan |
| --- | --- |
| Universal SVC-1500 VA Servo Moter 100 Volts | Rs. 5,599 |
| DJI RS 2 Gimbal Stabilizer | Rs. 169,999 |
| Universal A-100 10000 Watts,150 Volts | Rs. 19,489 |
| Homage stabilizer | Rs. 2,999 |
| Universal A-70 7000 Watts,150 Volts | Rs. 16,669 |
| National Stabilizer G-50 | Rs. 8,022 |
| National Stabilizer G-58 | Rs. 11,743 |
Conclusion
When you are in a region with a fluctuating electrical voltage, it is essential to have a stabilizer to protect any electronic equipment. Your electronic equipment risks being damaged if there is a power surge. You have to be sure that the stabilizer you buy is suitable for your power requirements.