Subway has been operating in Pakistan since 1999 and currently has over 100 branches across the country. The first Subway restaurant in Pakistan was opened in Karachi, and since then, the chain has expanded to major cities such as Lahore, Islamabad, Rawalpindi, Faisalabad, and Peshawar.
Subway restaurants in Pakistan offer a variety of sandwiches, salads, wraps, and freshly baked cookies. The chain is known for its custom-made sandwiches, where customers can choose their own bread, meat, cheese, vegetables, and sauces to create a personalized sandwich.
Subway faced backlash on social media after their Labour Day post disappeared within hours of being uploaded. The post featuring a sandwich with a labour cap on it, has gone viral on social media.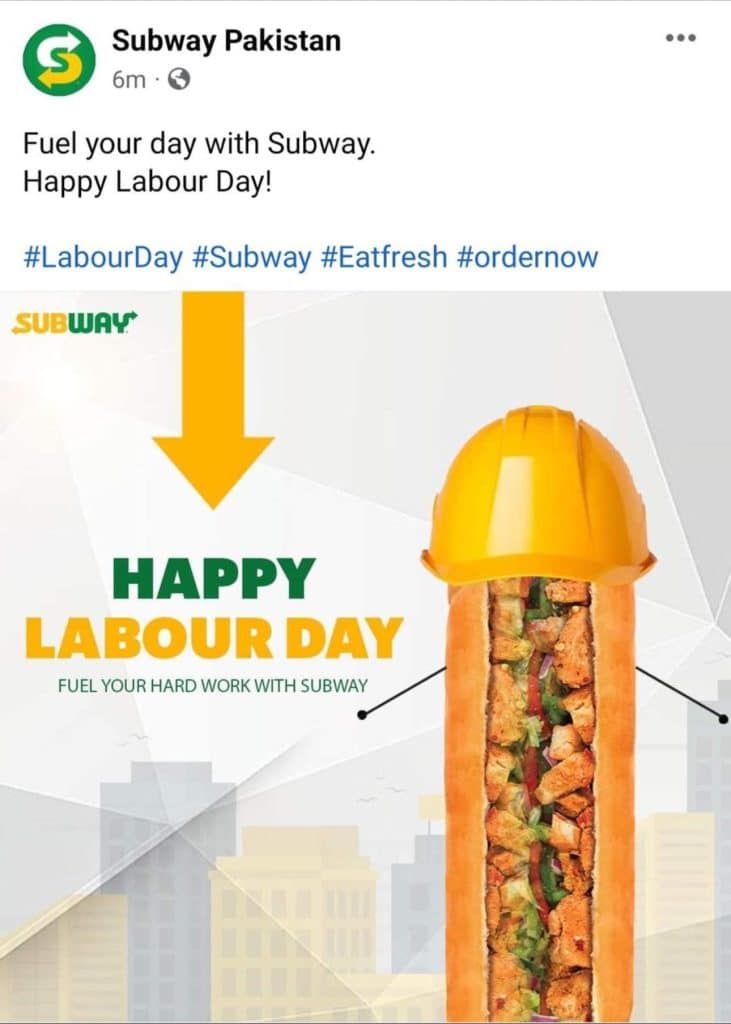 Several social media users criticized the brand for their insensitive approach towards the day meant to celebrate the achievements and contributions of workers.
The post was seen as an attempt to exploit the occasion for marketing purposes and not acknowledging the struggles of workers.
Subway Pakistan has faced similar criticism in the past for their marketing campaigns. In 2019, the brand's promotional campaign featured a non-Halal sandwich, which sparked outrage among the Muslim community.