UAE astronaut Sultan Al Neyadi continues to enthrall his social media followers with captivating photographs from his ongoing space mission.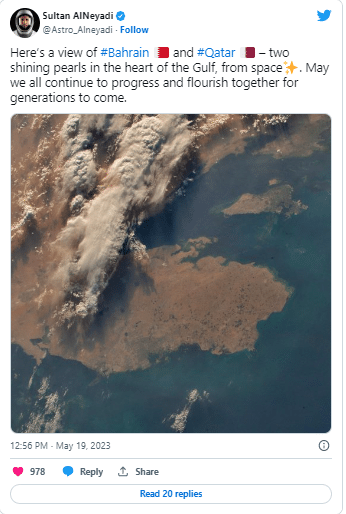 Recently, he shared an image taken 400km above Earth, showcasing the beautiful countries of Bahrain and Qatar. The photo displays sweeping clouds over Qatar while offering a serene view of Bahrain, leading Al Neyadi to describe them as "shining pearls in the heart of the Gulf." Moreover, he expressed his hope for their continued progress and prosperity, emphasizing unity for future generations.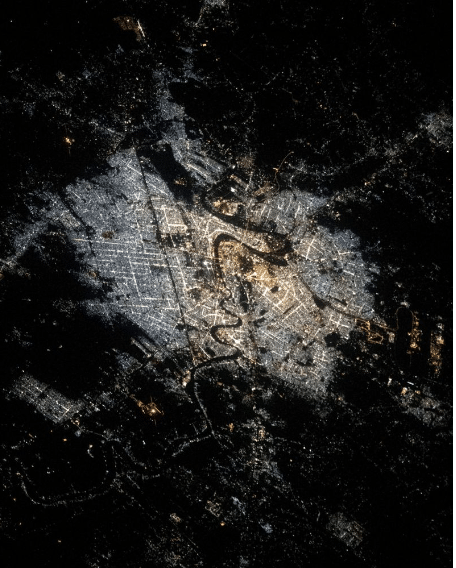 In another post, Al Neyadi shared a Nighttime view of Iraq. By specifically highlighting the vibrant capital city of Baghdad. The photograph captures the illuminated cityscape with the Tigris river winding through its heart. He called it the "cornerstone of the Golden Age of knowledge." He praised the scholars who ignited the flames of discovery in the city, inspiring the pursuit of modern science and reminding us all to aim for greatness.