UAE once again, tops the list as the most desired country for young Arabs to live in. The Arab Youth Survey interviewed 3,600 individuals aged 18-24 from 18 countries, with the UAE receiving high praise. Key factors for its appeal were safety and security, a growing economy, effective leadership, a clean environment, and ease of starting a business.
Tarek Mahmoud, a 22 year old civil engineer from Lebanon, expressed his aspiration to move to UAE due to limited opportunities in his own country. He believes UAE is welcoming to fresh graduates and young talents.
Tala Dia, a 25 year old senior auditor from Lebanon, shared her positive experience after moving to UAE two years ago. She considers it the best decision she made, highlighting the safety, security, and stability compared to the crisis in Beirut. Many of her friends in Lebanon also aspire to move to UAE.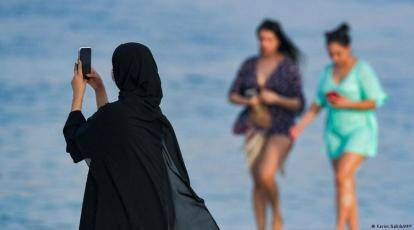 The survey also revealed that UAE is the country young Arabs would most like their own nation to emulate. It received praise for being a good place to raise a family, providing quality schools, preserving cultural identity, and offering generous salaries.
Sunil John, founder of Asda'a BCW, the agency conducting the survey, emphasized the UAE's appeal as a beacon of hope for Arab youth, providing jobs, opportunities, and freedom even amidst global economic uncertainty.
The survey results showed UAE as the top choice for young Arabs to live in (24%), followed by the US and Canada (both 19%), Qatar (14%), and the UK (13%). Qatar's rise in rankings was attributed to the positive impact of hosting the FIFA World Cup.
In terms of emulation, the UAE was the clear frontrunner (22%), followed by the US, Canada, Qatar, and Saudi Arabia and the UK. Notably, Saudi Arabia made its first appearance on the list since 2017.
Mr. John emphasized the GCC economies' investments in world class infrastructure, transforming into dynamic hubs for trade, finance, tourism, education, and healthcare. Young Arabs view these countries as models for opportunities, prosperity, and fulfilling lives.
The survey also noted that 12% of respondents considered the ease of obtaining a salary as a crucial factor. Furthermore, this year marked the first time in nine years that three GCC nations appeared among the top five model nations.