In today's world, a USB (Universal Serial Bus) port is a must-have. A USB drive is a practical and useful device that may be used to retain a backup of your vital data or transfer important files from one device to another.
These products first appeared on the market in the year 2000. Because they were a wonderful addition to memory devices, they began to sell quickly after their introduction to the market.
The best USB drives make your most essential files portable, allowing you to transfer data quickly and simply from one computer to another or other systems.
A USB Flash Drive's portability makes it highly useful, as you can carry anything from a few GBs to 2TB of capacity on your keychain.
With so many USB devices on the market, deciding which one is suitable for you and your requirements can be challenging. Not to worry; in this post on the best USB price in Pakistan, we'll educate you about the best models of USB devices from different brands with their storage capacities and prices.
USB Brands in Pakistan
There are a plethora of high-quality brands from which to choose:
Samsung
Kingston
A data
SanDisk
Hp
Toshiba
Sony
Transcend
Samsung USB Drives
Samsung is one of the world's most powerful players in the USB business. It makes a variety of USB flash drives in various sizes. When it comes to Samsung USB prices, these are both reasonable and dependable.
As a result, Samsung is the top brand available in Pakistan, providing you with high-quality flash drives that solve your data storage problems.
Kingston USB Drives
When it comes to storage devices, particularly USBs, Kingston is one of the most well-known manufacturers. Kingston USB has been around for quite some time, and the company offers a wide range of USB products.
Furthermore, these include USB 2.0, USB 3.0, and USB OTG goods in various sizes ranging from 4 GB to 1 TB. Kingston USB is also available in a range of sizes and styles to suit your needs.
SanDisk USB Drives
SanDisk is a firm well-known in Pakistan and around the world for its USB flash drives. This USB has a sleek, portable design that looks great while you're working. They also come in a variety of colours to complement your style. Furthermore, the portable form allows you to carry it in your pocket or purse with ease.
Hp USB Drives
In the USB drive industry, HP is a well-known brand. It makes USBs as well as other electronic devices such as smartphones, laptops, and notebooks. It is both economical and long-lasting in terms of pricing. In the event of a problem, their items are also covered by a warranty.
As a result, it is Pakistan's top USB brand.
Sony USB Drives
Sony, a well-known manufacturer of memory goods, also makes USBs. These USB drives are great for backing up data that must be protected. Sony USB flash drives are reasonably priced.
As a result, SONY USB drives are a secure way to share information with others.
Adata USB Drives
Data has a reputation for producing high-quality items and has maintained that reputation in the market. It is also a well-known brand for interior computer components. Their designs are simple and small to make portability as simple as possible.
Adata USBs are reasonably priced in Pakistan, allowing more individuals to benefit from their high quality.
Transcend USB Drives
When it comes to storage products, transcend is one of the most well-known brands. Transcend USBs are dependable, and as a result, they are widely utilized around the world.
Transcend offers a variety of sizes and USB standard choices. One can make a decision based on their requirements and finances. Based on storage space and speed rates, costs range from inexpensive to mid-range.
Best USB Flash Drives in Pakistan
Following are the best USB models in Pakistan with their features and price:
Samsung 32GB USB 3.0 Metal Flash Drive
Features:
It is compact in size and lightweight
It comes with a luxury shiny mirror finish
This USB is made of metal.
It comes with a transparent cap for a USB plug.
It possesses USB 3.0 connectivity and has a capacity of 32 GB
This USB has a data transfer speed of 150MB/s
It is available in silver colour
The company also offers a one-year warranty on their products.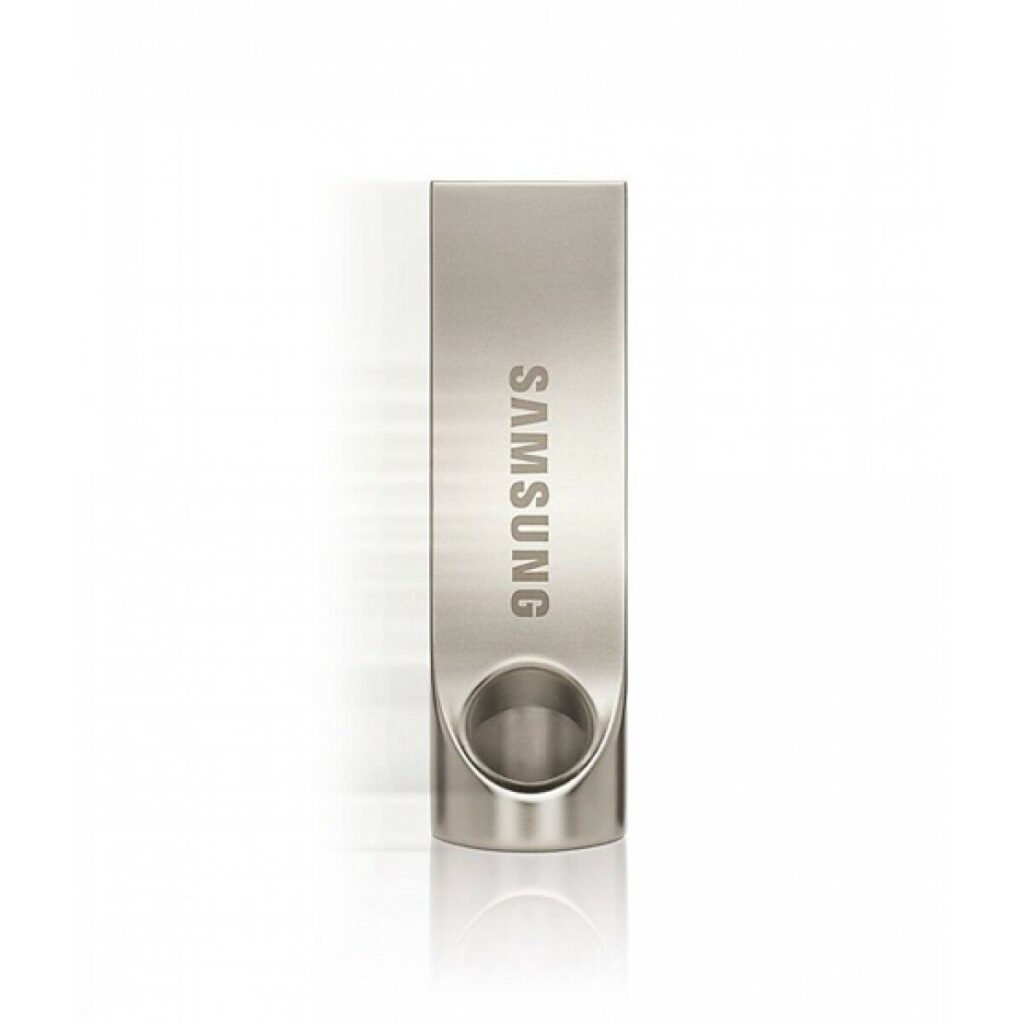 Sandisk 64GB USB Drive 3 0 OTG

Features
It has a fast speed rate of up to 130MB/s to transfer files onto the computer or smartphones.
The USB connector is USB 3.0 enabled and backwards-compatible with USB 2.0 ports.
It offers a great capacity of 64 GB
The available colour is black
It also comes with a warranty policy by the makers.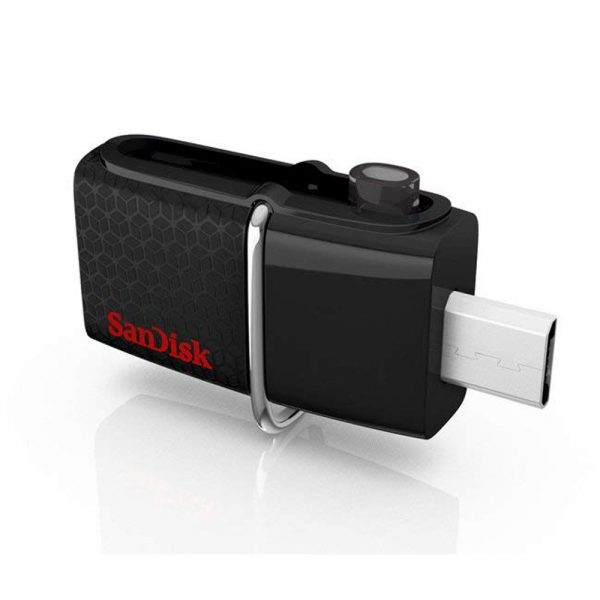 Transcend Jet Drive Go 500 Flash Drive 128GB
Features
One of the smallest MFi approved flash drives on the market is the Transcend Jet Drive Go 500.
It is a flash drive for iPhone, iPad, and iPod.
It's a USB drive that includes a Lightning connector and a standard USB 3.1 (Gen 1) connector.
It has a compact and refined design.
It has a storage capacity of 128 GB and offers transfer speeds of up to 130MB/s.
This USB comes with a warranty of 1 year.
It has a sleek design available in both gold and silver colour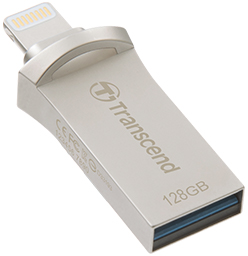 Kingston DataTraveler Hyper X Predator 1TB USB 3.0
Features:
DT HyperX Predator provides excellent quality in a high-end design.
It has a casing of zinc alloy metal for protection against oxidation
For portable storage, it also comes with a hyper valet keychain
It has a maximum capacity of 1 TB
A five-year warranty also supports this product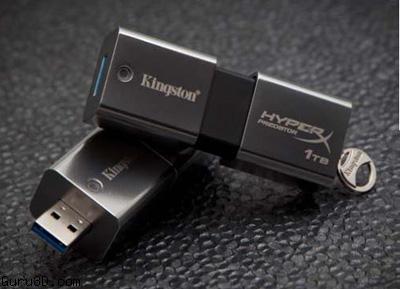 USB Price in Pakistan
Today, USB flash drives come in various sizes, ranging from a few megabytes to 2 terabytes. In Pakistan, the price of USB drives continues to rise in tandem with the availability of higher storage capacities.
32 GB USB Price in Pakistan 2023
A 32 GB USB drive is ideal for storing sensitive data. You may find USB 32 GB flash drives from Samsung, Kingston, SanDisk, and Sony in Pakistan.
| | |
| --- | --- |
| 32 GB USB | Price in Pakistan |
| Samsung 32GB USB 3.0 Metal Flash Drive | PKR 899 |
| Kingston USB32 GB | PKR 2,000 |
| Hp 32 GB USB Micro OTG Converter | PKR 949 |
| Toshiba USB 3.0 32 GB | PKR 1,110 |
64 GB USB Price in Pakistan 2023
The maximum quantity of data that may be saved on the device is 64 GB. The higher the storage capacity, the more data you can save. Furthermore, it is frequently used in Pakistan for data transfer. They are also available at a reasonable price.
| | |
| --- | --- |
| 64 GB USB | Price in Pakistan |
| Sandisk 64 GB 3.0 OTG USB | PKR 3,550 |
| Adata UV131 64GB USB Flash Drive | PKR 2,399 |
| HP 64GB USB Flash Drive | PKR 900 |
| Samsung 64GB USB Flash Drive 3.1 Econo | PKR 1,395 |
128 GB USB Price in Pakistan 2023
128 GB USB has a huge storage capacity since it allows you to easily store data such as films, photos, and other files.
As a result, a 128 GB USB stores a large amount of data. It's also quite simple to use and hold in one's hand.
| | |
| --- | --- |
| 128 GB USB | Price in Pakistan |
| Transcend JetDrive Go 500 Flash Drive 128GB | PKR 9,500 |
| SanDisk SDDD3 128GB Ultra Dual Drive M3.0 | PKR 3,200 |
| Kingston Exodia 128GB USB 3.2 Flash Drive | PKR 2,400 |
| Samsung 128GB USB Type-C Flash Drive | PKR 12,999 |
256 GB USB Price in Pakistan 2023
A USB drive with 256GB of storage would provide a reasonable amount of space for on-the-go access. It may be used to easily store and transmit files. A 256GB USB flash drive is reasonably priced.
| | |
| --- | --- |
| 256 GB USB | Price in Pakistan |
| Adata S102 Pro 256GB USB Flash Drive | PKR 8,499 |
| SanDisk SDDD3 256GB Ultra Dual m3.0 USB | PKR 7,889 |
| Corsair Flash Voyager Slider 256 GB 3.0 USB | PKR 14,199 |
| Samsung USB 3.1 Flash Drive DUO Plus 256 GB | PKR 16,699 |
1 TB USB Price in Pakistan 2023
It would be incredibly convenient to have 1TB of storage in the shape of a UBS. This amount of storage space on a USB would be extremely expensive.
| | |
| --- | --- |
| 1 TB USB | Price in Pakistan |
| Kingston Hyper X Predator 1TB USB 3.0 | PKR 102,619 |
| Sony 1TB 3.0 USB | PKR 10,999 |
Conclusion
Finally, this concludes our discussion of the best USB Price in Pakistan. As the world becomes more technologically advanced and most Pakistanis work on electronic gadgets, storage has become an issue that many of us can relate to. In that scenario, a USB drive is a solution to all of your storage difficulties, and no one can deny the usefulness of USB drives that can store large amounts of data!