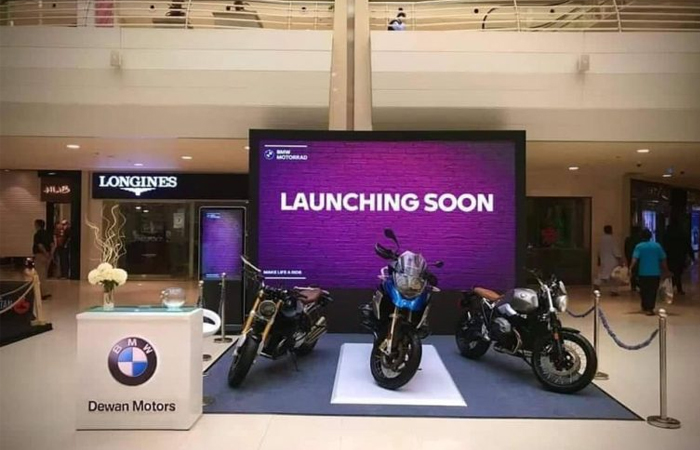 Pakistan's motorcycle industry has developed significant potential, especially as the new generation of motorists and motorcycle enthusiasts has taken over. Deewan Motors, who according to Horsepower Pakistan, plans to launch the BMW Motorrad in Pakistan, is looking to capitalize on this opportunity.
BMW Motorrad is a subsidiary of the German automaker that deals with the manufacturing, marketing and distribution of its motorcycles. A wide range of motorcycles, such as sports bikes, superbikes, street bikes, trail bikes, adventure bikes, and long journey cruisers, are manufactured and sold by the division.
The MW Motorrad is a luxury brand that is internationally known for its impeccable build quality, which comes with an extravagant price tag even in the 'non-import' markets. These motorbikes are not for general use.
As these motorcycles will be brought to Pakistan as Full Built-up Units (CBU), due to taxes and duties, they will be at least twice as costly as they are in the markets where they are manufactured locally. They will therefore be aimed only at a limited niche of enthusiasts with sufficient buying power.
Ultimately, it's a good development because many other international brands are likely to take notice of it and consider expanding with the presence of BMW in the Pakistani market.