CARE International in Pakistan celebrates the successful completion of Phase 1 of CARE's Ignite Project, funded by the Mastercard Center for Inclusive Growth Impact Fund. CARE's Ignite project in Pakistan supports micro and small businesses, especially women with access to finance. The event was attended by key dignitaries from the Federal Government of Pakistan, Chamber of Commerce, foreign missions, and chief guest Mr. Ahsan Iqbal – Minister of Planning, Development and Special Initiatives for the Government of Pakistan.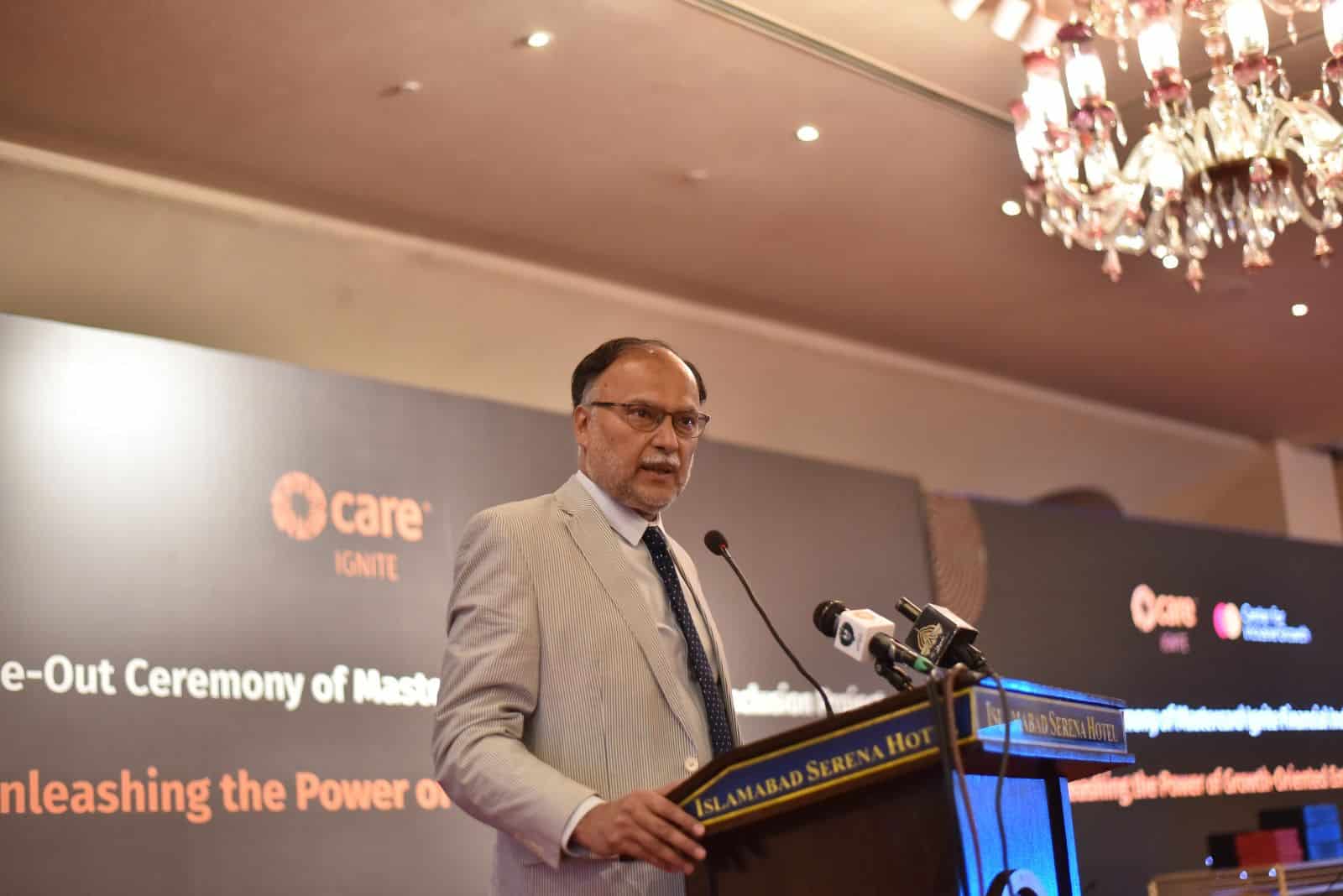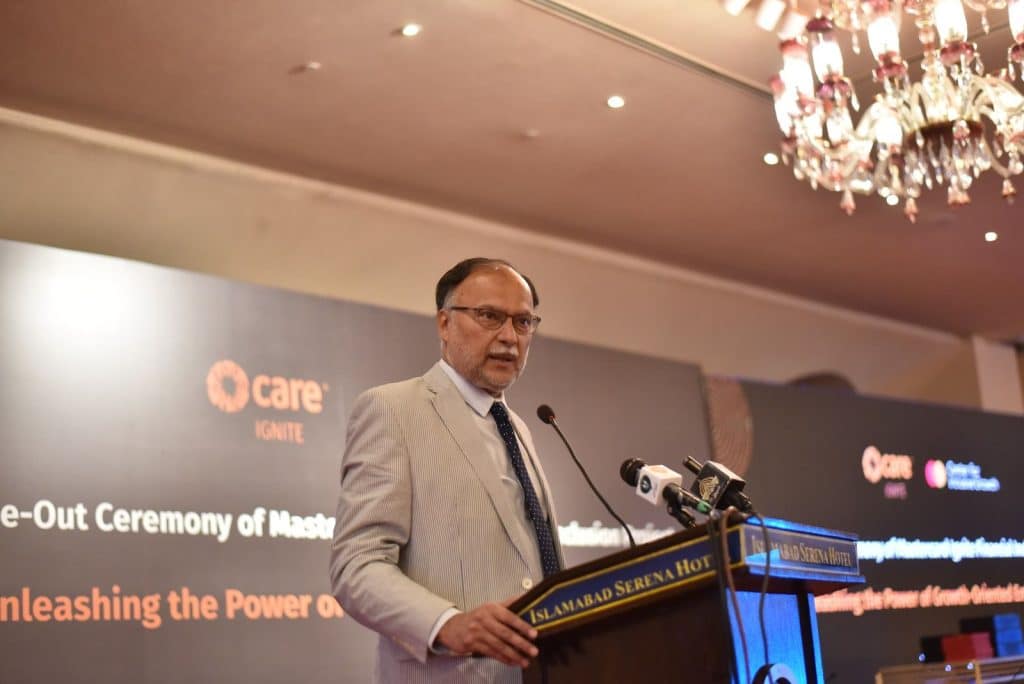 The platform raised awareness about the importance of financial and digital inclusion for women entrepreneurs and promotion of gender equality in entrepreneurship as well provided an opportunity for women entrepreneurs to connect, learn, and share their experiences and insights with key stakeholders.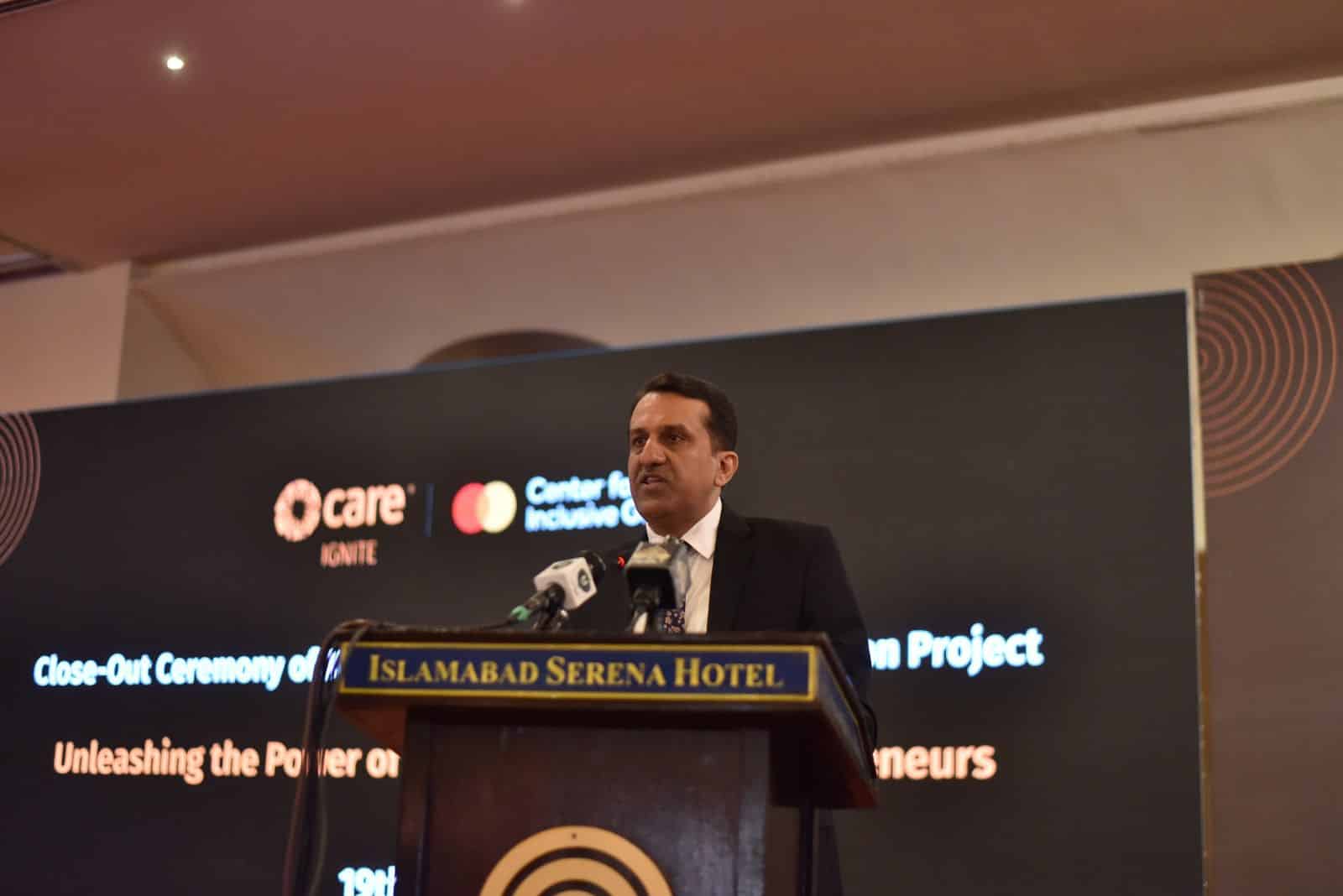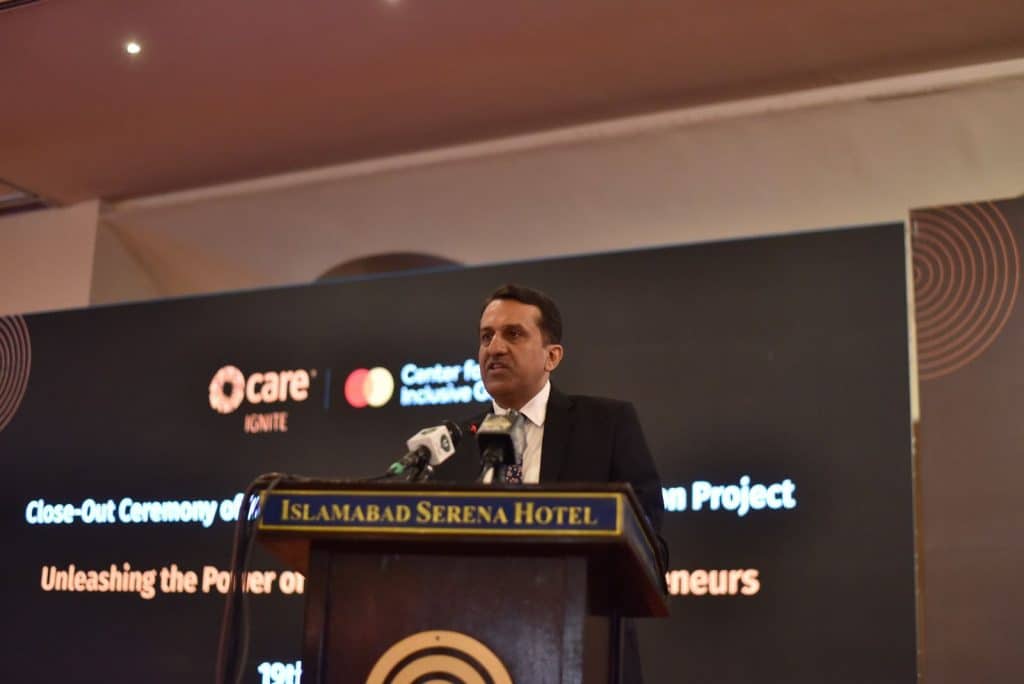 We would like to thank our partners Mastercard Center for Inclusive Growth for their support and pivotal role in making the project a huge success.