As remote and hybrid work options become more prevalent, coworking spaces fill a unique void by offering social opportunities and networking prospects to combat the isolation of working from home. But why is coworking important and how will it impact the workforce?
Beyond accommodating remote workers, shared working spaces is vital to commercial real estate as it turns the expensive cost of the workplace into a service, benefiting both companies and employees with greater flexibility and unburdened balance sheets.
The benefits of combine working space includes the costs for your business and give your employees the freedom to work in the best way for them. With remote and hybrid work models on the rise, the perks keep coming, including professional remote workspaces, cost-effective solutions, networking opportunities, easy facility maintenance, flexible membership models, a variety of workstations, and 24/7 work hours. Upgrade your workplace today.
How Coworking Spaces in Pakistan's Are Helping Entrepreneurhip
Pakistan's entrepreneurial scene is thriving, and spaces are at the forefront of this trend. These innovative workspaces offer flexible and affordable options for freelancers, entrepreneurs, and small business owners to grow their ventures.
As the number of self-employed individuals increases, coworking spaces have become a popular solution for convenient and cost-effective work environments. With high-speed internet, shared workspaces, and other useful amenities at their disposal, small businesses and freelancers can thrive in these collaborative spaces.
Shared working offices in Pakistan is the Future. These spaces offer entrepreneurs, freelancers, and small business owners a practical opportunity to work, collaborate, and develop their businesses.
As Pakistan's business scenario transforms, coworking spaces are becoming an essential cornerstone of the local business community, providing necessary support for future growth and prosperity.
Comence is the leading start up in the center of Lahore. Thriving hard to change the life of the new entrepreneurs and freelancers by giving them the best facilities out there in the form of shared office space. It is perfect business home for all living in or at the suburbs of Lahore.
You will not have to wait for the space availability. Comence is able to completely cover your necessity. It comprises of 400 Seating Capacity, 5 Meeting Rooms, 48 Private Rooms along with 2 Board Rooms. Comence will not compromise on your privacy as well so it has a setup of 40 Dedicated Seats and 6 Call Pods.
Unleashing your full potential as an entrepreneur requires a dash of creativity and heaps of passion – the very essence of inspiration. And if you're seeking a city rife with vibrancy and innovation, look no further than Lahore.
Boasting Comence's electrifying energy, Township's easy access to innumerable amenities including restaurants and shops, our dynamic city will fuel your productivity.
Amenities at Comence, Lahore
Looking for top-notch amenities in the heart of Lahore? Look no further than Comence, where we offer private rooms complete with UPS backup so your important tech is always safe. Plus, the responsible staff handles daily housekeeping to keep your space spotless. And with CCTV coverage and controlled access, you can work with peace of mind.
24-Hour Service
Comence Lahore is a prime location that boasts of an array of top-notch facilities that cater to every need of individuals and businesses alike. The space access and areas are designed to make sure that every corner of this facility is accessible and utilized efficiently. The 24-hour icon is proudly displayed on the doors serves as a promise to valued clients that are available round the clock, all seven days of the week, to cater to their work and business needs.
Conference And Meeting Rooms with Technology Facilities
The conference and meeting rooms are designed to host successful meetings and collaborations. We aim to provide every possible amenity that is required for a productive and fruitful meeting. Our experts understand the importance of well-facilitated meetings, and hence, we have created spaces that are comfortable, modern, and updated with the latest technology to ensure a seamless experience.
The event spaces are perfect for hosting events that provide a sense of community and belonging. We understand that networking and socializing are crucial components of a successful business, and hence, we provide ample space where you can host your events without any worries. We strive to provide an atmosphere that is both comfortable and conducive to productivity.
For impromptu or quick calls and meetings, we have various huddle rooms, call pods, and breakout rooms that are available to the clients, all complimentary. These areas have comfortable seating arrangements, the latest technological equipment.
Parking Space
Parking space is safe and spacious, providing ample space for your vehicles. The safety and security of your vehicles is of utmost importance to us, and hence, we have ensured that parking space is secured and always monitored to keep your vehicles safe.
Work in Sunlight and Open & breath
The rooftop patio at Comence Lahore provides clear views and access to breathe fresh air that is much-needed during breaks. It is an excellent place to unwind and get some fresh air while enjoying the scenery. Natural light is also an essential feature of facility to brighten up the working environment and provide a sense of serenity.
Enjoy natural light and sunshine on the rooftop patio, and take advantage of our call pods, huddle spaces, and breakout rooms for all your meeting needs. Best of all, you'll have the chance to network and build partnerships with like-minded coworkers. Join us at Comence for a productive and fulfilling work experience.
Shared Amenities
At Comence Lahore, they provide a multitude of facilities to members. Here they understand the importance of creating a productive and conducive work environment for the clients and have designed our working spaces shared to meet those requirements.
One of the most important features for any shared space is shared amenities, and we have plenty of them.
The open spaces are perfect for those who need to work in groups or who need a break from their desks.
You'll find comfortable seating, workstations, and meeting rooms for collaborating with colleagues or holding client meetings.
With reliable high-speed internet with fail switch and ultra high-speed and secure wireless and wired internet you can be sure that your business operations will run smoothly without any disruptions.
Another crucial feature that every workspace needs is power backup. That's why we provide uninterrupted power supply for smooth and hassle-free business operations with the help of UPS and power generators.
Keeping the workspace clean and well-maintained is essential, and the facilities team takes care of all cleaning and maintenance work.
We also provide commercial printing, copying, and scanning facilities to help out members and get their work done quickly and efficiently.
To keep clients charged throughout their workdays and nights, they offer unlimited tea/coffee services.
The receptionist services there is to assist you in taking calls or forwarding messages. Whether you're a freelancer or a startup owner, you can always rely on the staff to help you out.
The Coworking spaces are equipped with LCD for perfect solution for virtual meetings or conferencing.
The staff is responsible to manage all affairs, including housekeeping and signage. This ensures that your workspace is always in top-notch condition, allowing you to focus on your work.
What you get as a community at Comence
Comence Lahore is a leading coworking space in the vibrant urban center of Lahore. It offers a wide range of facilities that cater to the needs of modern freelancers, entrepreneurs, and startups. Among the facilities, available at Comence Lahore are Community Networking Icon, Networking & Partnerships, Mail Handling Icon, Service Exchange, and Seminars.
The Shared working space provides the Community Networking is an excellent facility that provides the perfect platform for individuals to network, connect, and collaborate with like-minded professionals. It provides various tools and services that make it easier for individuals to build relationships, share ideas, and generate new business opportunities.
Networking & Partnerships is another opportunity available at Comence Lahore. It is a unique opportunity for people to learn the essential skill of networking and to develop successful partnerships with their coworkers. This facility provides a platform for individuals to connect with other professionals in their industry, access new clients, and engage in collaboration for mutual benefit. The facility is designed to help individuals build strong relationships that can last a lifetime.
Mail handling is also offered as an exclusive facility at Comence Lahore. This service allows individuals to be more composed and productive by managing their mails effectively. The facility ensures that all the mails are sorted, organized, and delivered to the right individual timely.
Service Exchange is another facility that enhances the coworking experience provided at Comence Lahore. It encourages individuals to interact with their peers and engage with them for services such as finding customers and reliable service providers amongst their coworkers. This facility connects the community members and helps them to benefit from one another's expertise.
Pricing and Packages
Comence have designed packages for all types of users and who are happy working in combine working spaces. These One space plan is the most desirable for the day pass workers.
Day Pass Packages
Just join and pay for one day till the business hours when you required. As an individual in just 1500 Pkr you will enjoy all the amenities till business hours in the shared office space.
Another package is Flex Seat in just 20,000 PKR you will be able to get monthly package for 1-2 team members. The package includes five working days of week from 9 am to 9 pm. With all the basic amenities. This package is available for in an open shared space with day access.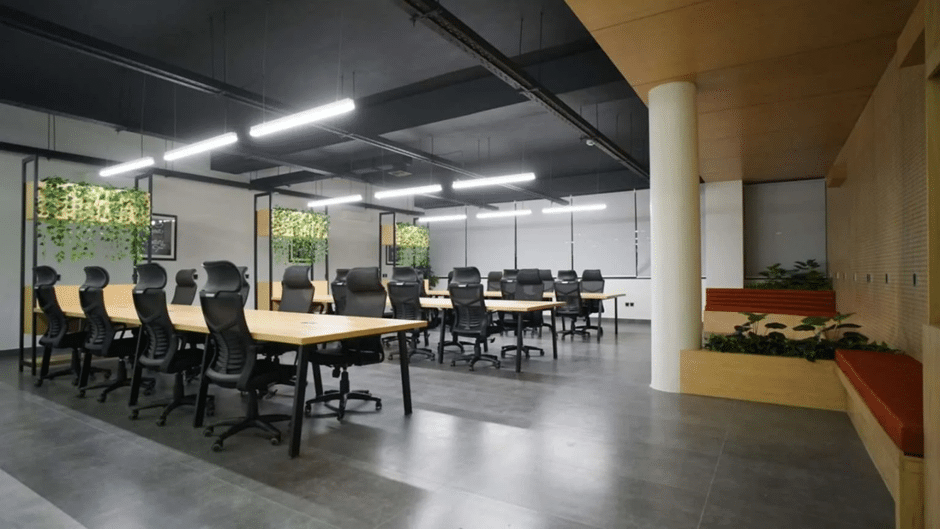 If you don't like to get your seat change every day you can avail Dedicated Seat packages for your comfort. Dedicated seat caught you with three different packages. It comprises of Dedicated Lite. Night and Pro packages. In just 18,000-30,000 PKR per month. Four of the members of your team can avail this opportunity with different time limits according to your choice of selecting the package.
Meeting and Conference Rooms
The Meeting Rooms at this space offer upscale conference rooms that are perfect for impressing clients and conducting team meetings. These conference rooms are available at a reasonable price of 2,500 PKR per hour on a pay-per-use basis, with access to the room for 12 hours.
The rooms are ideal for a team of 4-8 members and come equipped with shared amenities. Guests are allowed with conference room bookings, giving business owners the flexibility of hosting guests along with holding meetings in the same space.
While the Conference Room is another attractive option for those who require a more spacious and luxurious space for their meetings. Available at 4,000 PKR per hour, this conference room can accommodate a team of 8-12 members and provides 12 hours of access time.
With shared amenities available, business owners do not need to worry about anything else when they book the Conference Room. Guests are allowed during business hours, making it convenient for business owners to conduct meetings even when they have guests visiting.
Lastly, the Virtual Office is an excellent service for those who require a professional address for their business needs. For 12,000 PKR per month with a monthly subscription plan, individuals or companies can avail of this service. The package includes mail retrieval as well as mail forwarding, making it easier for business owners to manage their correspondence. The Guest Policy is not applicable to this package, ensuring utmost privacy for business owners.
Meeting & Event Spaces
This coworking space is offering some fantastic deals on their Meeting & Event Spaces. With their Meeting Rooms and Conference Room, business owners have access to upscale spaces that are perfect for impressing clients and conducting team meetings. Meanwhile, their Virtual Office provides a professional address and access to their facility at a reasonable price for those who need it along with the event space at Roof Top and indoor as well. With these attractive deals, business owners can make use of the working space without breaking the bank.
In conclusion, coworking spaces have revolutionized the working culture in Pakistan by providing a more flexible and collaborative environment for professionals. These spaces have become a hub for like-minded people who want to work without the constraints of traditional office spaces. With the rise in startup culture and the gig economy in Lahore, the demand for combine working spaces has increased significantly.
Comence in Lahore have made it possible for small businesses and startups to have an affordable workspace without worrying about high rental costs. This has provided opportunities for entrepreneurs to collaborate with other businesses and professionals, thereby promoting innovation and creativity.
It is worth mentioning that Comence have also had a positive impact on the economy of the country. By attracting entrepreneurs, freelancers, and professionals from various domains, sharing working spaces have created a vibrant community that contributes to the local economy.
Private Work Spaces
Comence have proven it that your privacy gets disturb while working in coworking spaces. Here they have come initiated Private work spaces which can be avail due sustain your privacy. These packages include Quadro, Hexad and Octad for monthly subscription. These depends on the number of team members you have in your team. The monthly subscription will cost you from PKR 80K-160K. These gives you privileges and access to the lockers as well.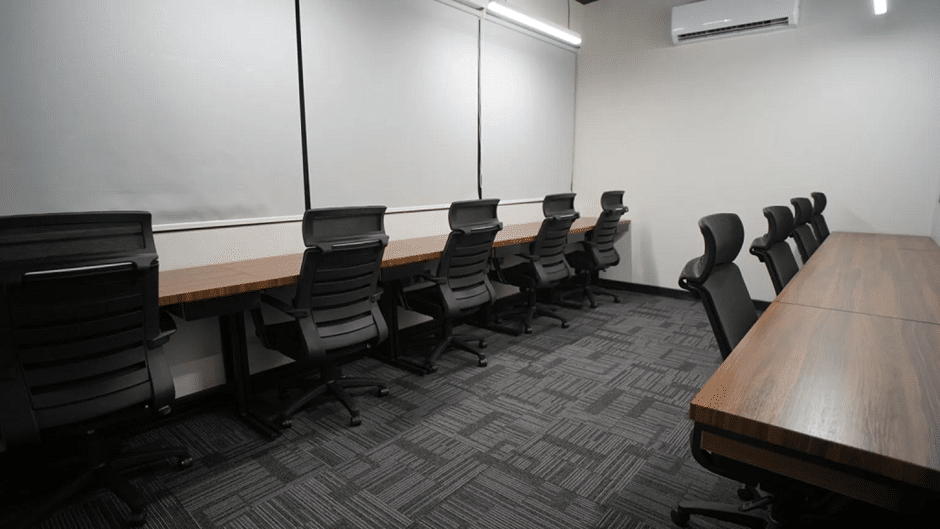 Moreover, there are several other options like you can customize the package for private offices, Office Suites and Full floor suites. Get connecting and you will get the best virtual assistance required.