National Database and Registration Authority (NADRA) has been working for past years to make CNIC and maintain all the family tree records. It is shifting towards the digitalization of records. One of its successful ideas now is providing its users with online and SMS facilities to verify their family tree.
NADRA
The National Database & Registration Authority is indeed an autonomous and independent Pakistani government institution. It oversees government databases and statistically administers the sensitive registration database of all Pakistani citizens.
NADRA has become a forerunner in software development, data warehousing, and network infrastructure, thanks to its research and development activities.
NADRA launched various programmes in the past few years for its customer's facilitation; like checking Nadra ID card status and verification of CNIC and the other is making a facility of checking family tree and then verifying it through SMS and its mobile application This step is best for citizens to check easily by sitting in their homes and offices and beneficial in these Covid days.
How to Check and Verify Family Tree Through SMS
NADRA has now introduced the SMS service for the public to easily check the NADRA family tree by following some easy steps. Following are the steps that should be present in mind while checking and verifying family tree through service:
Firstly, check that CNIC is registered.
Now take the CNIC and enter the CNIC Number in a text message with or without dashes, and send it to 8008.
After some time, you will get the message reply with all the registered names of the family members.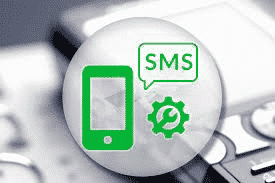 Verification was done with the help of this family tree given through SMS. Even if you are not the head of the family, you can still check the family tree and confirm whether an illegal person is registered or not with your family and can then report it too.
Aim of this Step
The goal of creating an SMS service for the family tree was to track down any people who had registered unlawfully. You have the option of reporting any illegally registered individuals who are not in your family yet appear in your family tree.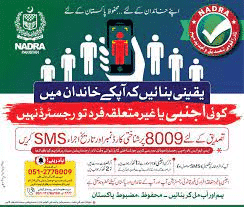 Once the re-verification effort is officially launched, you can also re-verify the family's tree head. NADRA has also set a hotline with a capacity of 10,000 calls and SMS with a daily capacity of 150,000 SMS.
You do not need to take time from work to visit the NADRA office. It is a time and energy-saving service for residents who want to examine the details of their family tree. There's no need to line or wait for your time to acquire these details any longer.
NADRA App
NADRA has launched its NADRA family tree verification application for its citizens to check any information online. They do not have to worry about going to the NADRA office now and then to get just small information. The following features include in the app:
Searches for NADRA's office by city, name, or address
Provides driving directions to NADRA's office.
Makes an immediate call to the NADRA's office of choice.
Records the postal address of the NADRA's office location.
Records NADRA's centre operation hours.
Sends an email with NADRA's office information.
Sends an SMS message with NADRA's office information
Conclusion
NADRA is an autonomous organization that works for citizens' welfare and maintains and provides records of citizens to the government and people. It had recently launched this online service for checking and verifying the family tree of citizens for their ease. This article has explained how to use this service and its benefits to the citizens.