Suzuki Cultus being the traditional and classical car manufacturing company, has launched its new model of Suzuki cultus. The Suzuki cultus 2023 is the latest model providing the comfort and ease of your journey.
The car with engine displacement and power of 998cc and 67hp provides the best performance. It can accommodate five persons and is the best pick for families. The modern structure and chassis with comfortable seating capacity and smooth driving are all you need in a car. The cultus average fuel capacity and other special features make it one of the most suitable cars.
Interior
The interior is furnished with leather seats, LCD situated at the front, an air conditioner, an integrated sound system that makes it perfect, and the most comfortable interior. The immobilizers and airbags are installed in later variants of Suzuki cultus.
Immobilizer reduces the chance of theft as it avoids ignition from unauthorized keys. The spacious interior and luggage space make it stand unique. Moreover, comprehensive visibility and high seating provide an eternal comfort of the journey.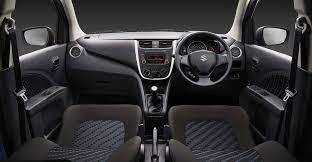 Exterior
The stylish and modern chassis of Suzuki cultus is designed in aerodynamic shape. The exterior design has also been updated in later variants. The use of high and ultra-high tensile steel fibers provides its strength and makes it light weighted.
The exterior of variants VXL and AGS is designed upon (TECT) total effective control technology.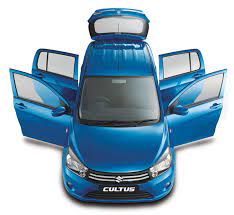 Performance
The Suzuki cultus is equipped with technologies that fit right in this modern world. The auto gear shifts and series of K engines show great performance not only during your long drives or rush hours. The cultus fuel tank capacity of 35 liters.
The Suzuki cultus fuel average is about 19.5 km per liter.
Colors Available
The different colors available in Suzuki cultus are given below:
Pearl black
Graphite grey
Silky silver
Solid white
Pearl red
Cerulean blue
Specifications
| | |
| --- | --- |
| Features | Specs |
| Engine | |
| Engine displacement | 998 cc |
| Power of engine | 67 horsepower (hp) @ 6000 RPM |
| Maximum torque | 90 Nm / 3500 RPM |
| No. of valves | 12 |
| No. of cylinders | 3 |
| Valves per cylinder | 4 |
| Valve mechanism | DOHC / 12 valves |
| Cylinder configuration | Placed inline |
| The compression ratio of the engine | 11 |
| Transmission gearbox | Speed 5 |
| Type of transmission | Manual |
| Top speed | 180 km per hour |
| Fuel Specifications | |
| Fuel type | Petrol |
| Mileage (city) | 15 km per liter |
| Mileage (highway) | 18 km per liter |
| The fuel system of the engine | Multipoint injection |
| Fuel tank capacity | 35 liters |
| Boot space | 254 liters |
| Dimension | |
| Kerb weight | 785 kg |
| Ground clearance | 145 mm |
| Height | 1540 mm |
| Width | 1600 mm |
| Length | 3600 mm |
| Number of doors | 4 |
| Seating capacity | 5 |
| Wheelbase | 2425 mm |
| Type of steering | Rack and pinion with an electric motor |
| Min. turning radius of the steering | 4.7 meters |
| Power-assisted of steering | Electronic power |
| Wheels and Tyres | |
| Tires | 165 / 65 / R14 |
| Pitch circle diameter | 4 mm * 100 mm |
| Wheel size | 14 inches |
| Front Brakes | Ventilated Discs |
| Rear brakes | Drum trailing and leading |
| Front suspension | Macpherson Strut with Coil Spring |
| Rear suspension | Torsion Beam with coil spring |
| Displays | |
| Air conditioner | Available |
| Cup holders | Available |
| Immobilizer | Available |
| Folding rear seat | Supported |
| Power steering | Supported |
| Power door locks | Supported |
| Power windows | Supported |
| Power mirrors | supported |
| Child lock | Supported |
| Speakers at front | Supported |
| Defogger | Available |
| AM and FM | supported |
| CD and DVD player | Supported |
| Remote Boot and Fuel-Lid | supported |
| Steering adjustment | Supported |
| Airbags | Not available in VXR |
| Interior lighting | Installed |
| Heater | Installed |
| AUX and USB | Supported |
| Tachometer | Supported |
| Keyless entry | Supported |
Variants
Suzuki cultus comes in three variants given below.
Suzuki cultus VXR.
Suzuki cultus VXL.
Suzuki cultus AGS.
Suzuki cultus VXR
The Suzuki Cultus VXR is the first variant launched on 22nd April 2017. The variant comes with all the explained specifications given below. However, the Suzuki cultus VXR price in Pakistan varies with the later variants due to advanced specifications.
Suzuki Cultus VXR does not support left or right airbags. It does not come with rear wipers, climate control, rear AC vents, traction control, armrest, rear speakers. The car does not support a cassette player, sun or moon roof, front lights for fog, or steering switches.
The interior does not come with leather seats, heated or power seats, front and rear cameras, and navigation systems.
Suzuki Cultus VXL
Suzuki Cultus VXL specifications have some updated technologies given below. The engine and remaining other specifications are the same. Cultus VXL price in Pakistan is also economical.
The Suzuki Cultus VXL interior is equipped with airbags to protect from accidents, CD and DVD players for entertainment, and steering adjustment. The smooth and comfortable fabric covers of seats provide convenience and ease of journey.
Interior lighting further enhances the features of this following variant, VXL. The VXL is also equipped with spacious luggage capacity provides enough capacity to hold shopping bags or luggage for picnics.
Updated Specifications
| | |
| --- | --- |
| Features | Specs |
| Right and left airbags | Installed |
| Alloy wheels | Installed |
| Power windows | Supported |
| Anti-lock brakes (automatic) | Supported |
| Fuel mileage (city) | 14 km per liter |
| Rear speakers | Installed |
| DVD player | Not supported |
| Front lights for fog | Installed |
Suzuki Cultus AGS
The Suzuki Cultus AGS is the latest version of cultus 2023. The car comes with more updated specifications and features. The most interesting part is that it provides both manual and automatic driving modes.
The spacious interior and stylish exterior make it the best variant. The K-series engine ensures excellent performance. The energy and vibe you feel by starting the car are amazing in this cultus new model.
Fuel efficiency, drive-by-wire technology, automatic anti-lock brakes, and other specifications are present, which were absent in the previous variant of VXR. The progressive and stylish exterior and modern grille design at the front cannot be neglected.
The wide rear provides a wide view and stunning expression. The comfortable interior and smooth fabric make its users feel the richness of its comfort. The AGS variant comes with automatic manual transmission provides ease of driving.
The two-pedal Suzuki cultus AGS variant now eliminates the stress of heavy traffic as it does not have a clutch pedal. The 2-pedal technology also ensures fuel efficiency and uncompromised fuel mileage. It offers high technology at a budget-friendly price.
Suzuki cultus AGS is supported with an immobilizer that prevents the ignition from unknown or unauthorized keys, acting as a significant anti-theft characteristic. The SRS (supplement restraint system) airbags protect from accidents.
The ABS technology prevents the freezing or locking of tires during an emergency and provides stability. The exterior is based upon TECT (total effective control technology), providing protection and disseminating impact energy. Ultra-high tensile steel fibers manufacture the robust crashworthy cabin of the car
Updated Specifications
The updated specifications are listed below.
| | |
| --- | --- |
| Features | Specs |
| Adjustable steering | Supported |
| ABS (automatic anti-brakes system) | Supported |
| Left and right airbags | Installed |
| Bluetooth | Supported |
| MP3 interface | Supported |
| Central locking | Installed |
| Electronic power steering | Installed |
| Powered windows | Supported |
| Electric side mirrors | Installed |
| Fog lamps | Installed |
| Display | Multi info |
| Folding seats (rear) | 60:40 |
| Chrome grill garnish | Installed |
| Hand-free phone | Supported technology |
| CD player | Installed |
Accessories
The accessories provided by Suzuki cultus are illustrated below.
Top cover
The top cover protects from harm to the environment like scratches, discoloration, cracks, or fading of color. It also protects against extreme weather conditions like the rainy season or mud.
Low grill set
The low grille garnish set enhances the beauty and stylish look of the car.
Mudflap
The mud flaps keep the car cleaned by catching the dirt or mud stuck on the car from roads.
Floor mats
The floor mats keep the car clean as well. If you wear dirty shoes and are in a hurry, don't worry, Suzuki cultus got you sorted by its floor mats. Do not forget to clean them when they get really dirty.
Rear upper spoiler
The rear upper spoiler indulges the airflow at the vehicle's back. It is meant to prevent and disrupt lift which is the lift effect produced by the airflow at the car's back.
Seat covers
The elegant and comfortable seat covers provide a fascinating look and comfort. The dark colors of the seat cover provide a decent and elegant look and synchronize with other parts of the car as well.
Steering cover
Enhancing the interior by the steering cover provides an elegant look and keeps the car protected and well intact.
Suzuki Cultus Key Features
Some of the key and unique features of Suzuki cultus 2023 are explained following.
Immobilizer Device protects from theft as it avoids ignition from unknown keys. Dual SRS airbags protect from accidents. They are installed at the front of the driver's and passenger's seats.
Alloy wheels provide great strength to wheels and are softer and ductile.
Auto Gear Shift (AGS) enables dual-mode automatic and manual driving compatibility and efficient fuel average.
Pockets at the front and rear door are tray-type storage for books or magazines. Gloves placing holder as well. Magnanimous boot space for luggage loading. 2 bottle holders at the front and one in the center.
Electronic lock controller provides keyless entry—electronic windows of all doors. Power steering and power mirrors offer ease of journey.
Suzuki Cultus 2023 Price in Pakistan
The Cultus price in Pakistan 2023 varies according to the variants.
| | |
| --- | --- |
| Suzuki Cultus Variant | Price in Pakistan |
| Suzuki cultus VXR | PKR 3,718,000 |
| Suzuki cultus VXL | PKR 4,084,000 |
| Suzuki cultus AGS | PKR 4,366,000 |
The article concludes all you need to know about the Suzuki cultus and its variants.