Pakistan has gained a huge tourist attraction around the globe from previous years. And northern areas have gained a lot of deserving hype. The attraction doesn't stay on an international level, but is equally the same under Pakistan too.
Pakistan usually faces extreme humidity and heat every year, and it is getting higher. Meanwhile, winter just lasts for 2 to 4 months. This round figure happens especially in big cities of Pakistan.
So the people from big cities crave to experience winter and they decide to visit northern areas. The temperature mostly remains colder in northern areas of Pakistan and then directly drops extremely down in the time of winter.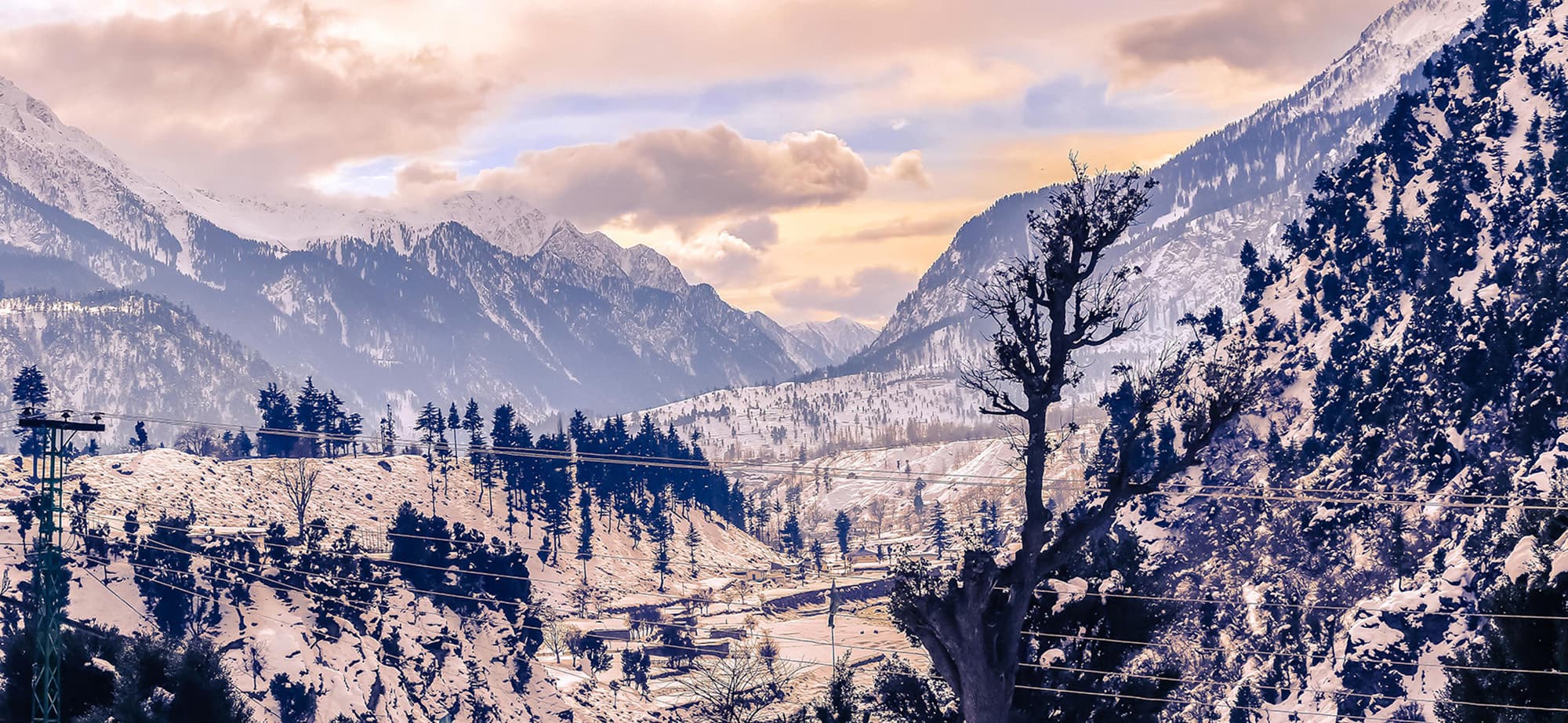 The people of northern areas welcome every visitor warmly, with love and generosity. It is safe to say that if you have a knack for adventure and dearly want to explore the country, then this coldest place on earth is must-visit for you. You must visit these places once in a lifetime.
We have listed down some of the coldest places on earth located in Pakistan to visit this winter, as not everyone can't afford the trip on an international level. So why not get benefits from our own beloved country?
Gilgit Baltistan
Gilgit Baltistan, a magical northern area of Pakistan and is a region administered by Pakistan as an administrative territory and consisted on the northern side of Azad Kashmir.
And when this question pops up that which is the coldest place in pakistan then it can surely be the glacier parts of Gilgit Baltistan. It is also known as the coldest place in pakistan and the coldest place in pakistan in summer.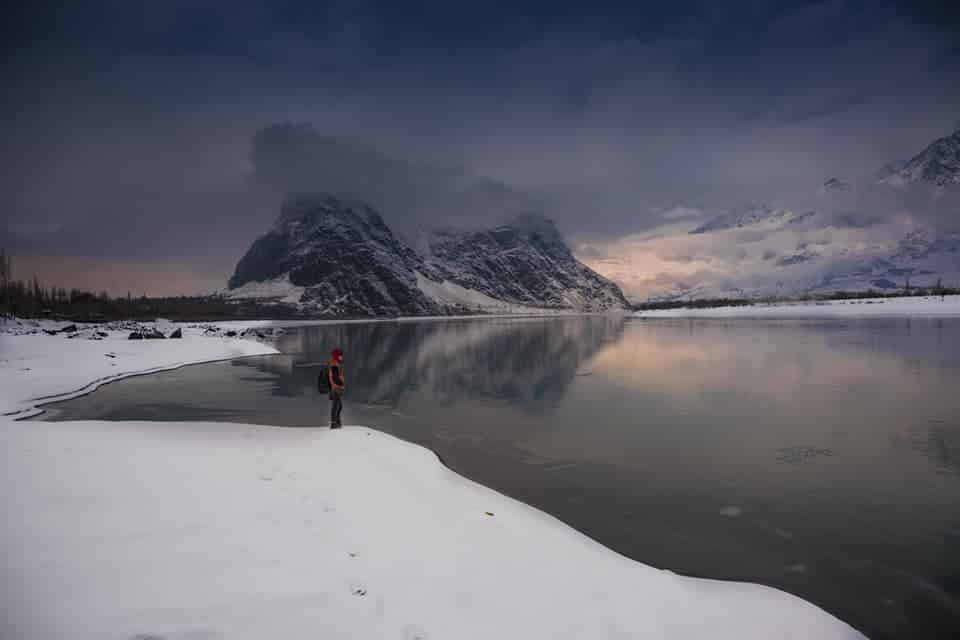 The temperature of this area normally remains below -20. As there are many glaciers and mountain ranges, such as the Karakoram, Hindu Kush, and K2.
Those who have visited Gilgit Baltistan know how cold that region is, especially in winters. It has the power to freeze your bones, and it's better to be well-occupied to keep yourself warm.
Skardu
The second coldest place in Pakistan is Skardu, located in Gilgit Baltistan region.
Skardu is famous because of extreme cold there, its temperature normally remains -20 but as soon as winter came it decrease almost -10. The temperature's extreme up and downs happen because of the mountain range in there and it also serves as an important region due to its proximity to the Karakoram mountains range.
It has a charm to attract hundreds of climbers every year to hike in mountains and many travelers come to visit this wild, serene, and full of nature place.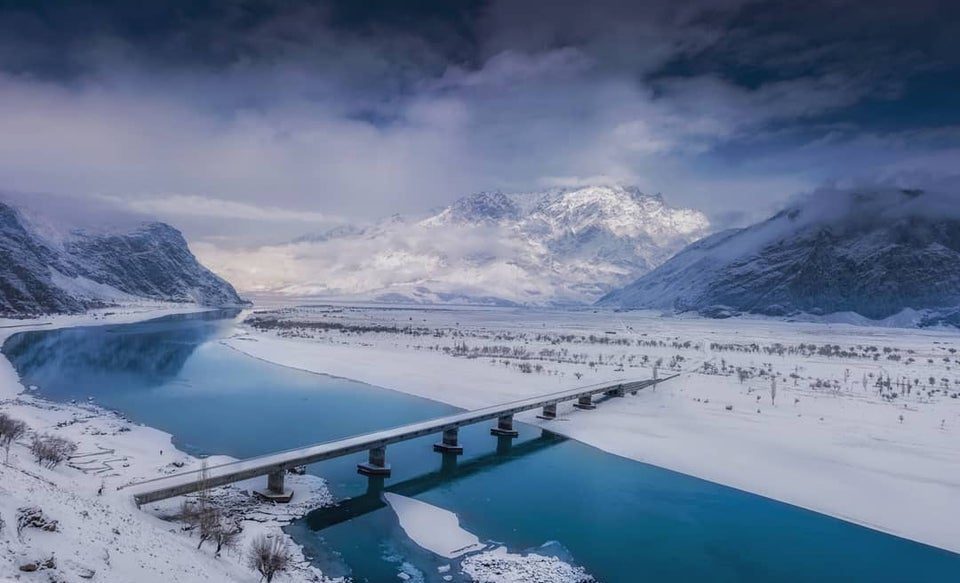 In springtime, you can also experience the most beautiful sights there. But winter is extremely harsh and difficult to bear in Skardu. It also provides the path to the highest peaks of Pakistan.
Astore
Astore, a beautiful place to visit when you plan to visit northern areas of Pakistan. It is a less publicized area as people don't go there more often because of less information about this area.
Astore, which is the coldest place in pakistan in sumer too, mainly faces moderate weather conditions in summer. But when the time of winter came, the whole area gets covered in snow, extremely thick snow, recorded up to 2-3 feet and the temperature goes down up to -16.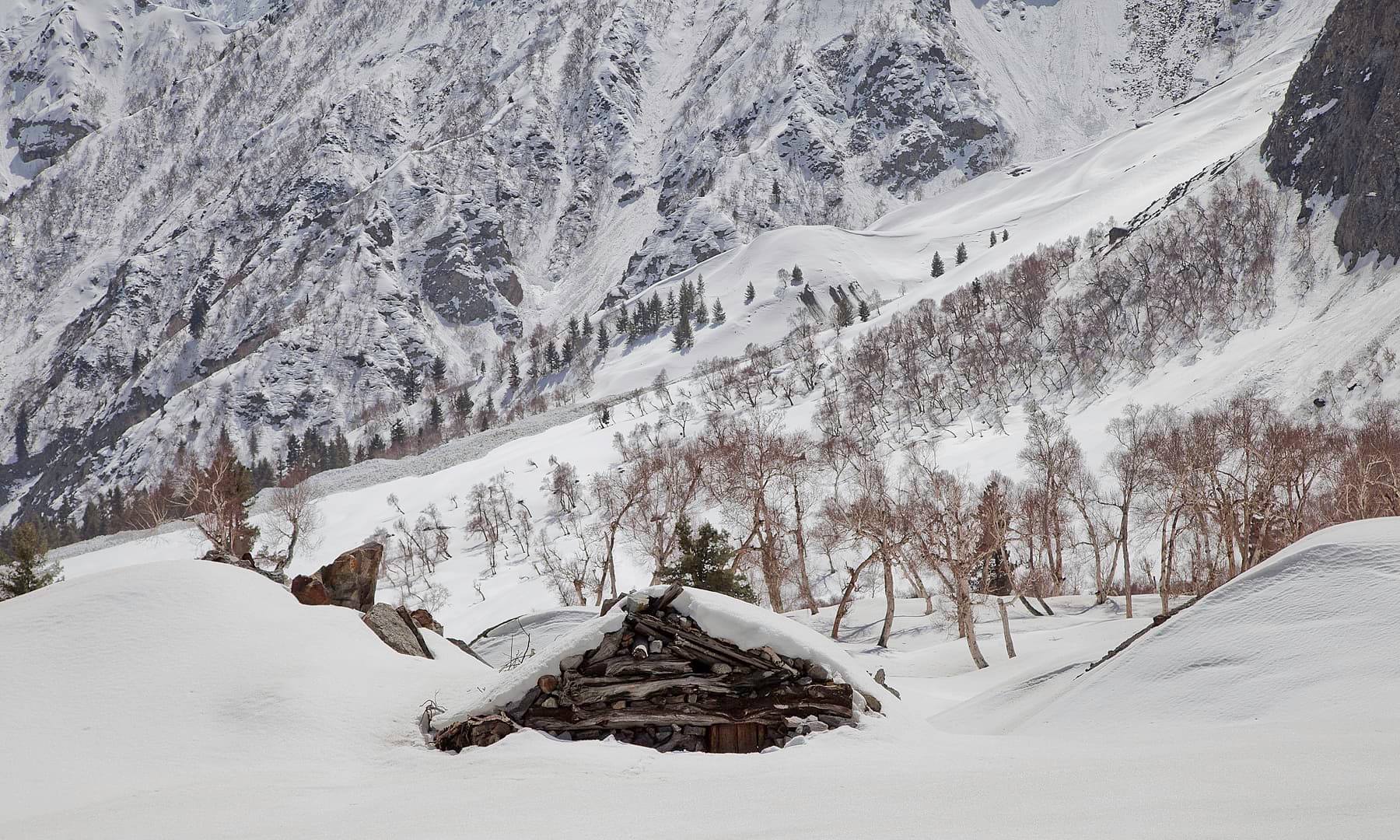 As many people don't have much knowledge about this place, you can be the first to visit it, and explore the real and peaceful area, but make sure that you carefully choose it, because it is the most coldest place in pakistan and it can lead you to any disaster too.
Kalat
Kalat, a historical town which is the coldest place in pakistan, is located in Kalat district, Balochistan, Pakistan. It is known as Kalat-e-Brahui and Kalat-e-Sewa.
Kalat has a cold deserted climate which keeps this area cold all over the year and there happens no rainfall throughout the year. The temperature of Kalat remains 14.1 on average.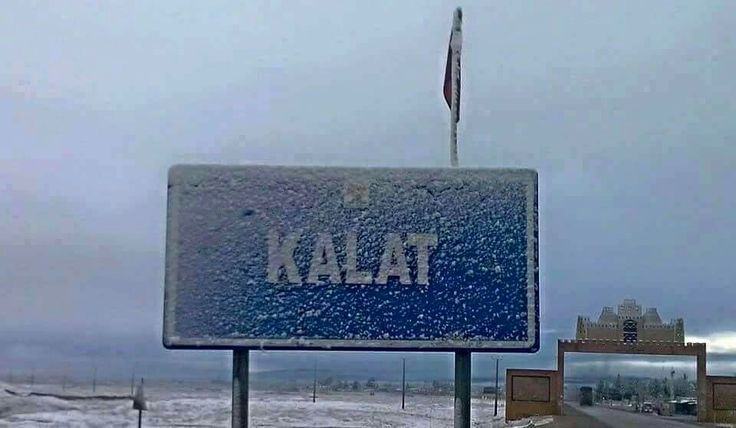 Kalat is also called Qalat and is situated in the heart of Balochistan. Sadly, it is not so common in the coldest place in pakistan and is deceased by tourist attractions.
Parachinar
A tiny town aside from the Khurram district called Parachinar, located in the Khyber Pakhtunkhwa, Pakistan.
Parachinar is as beautiful as its name. It sounds sweet to the tongue but is the most coldest place in pakistan due to its proximity to the colder region of Kabul.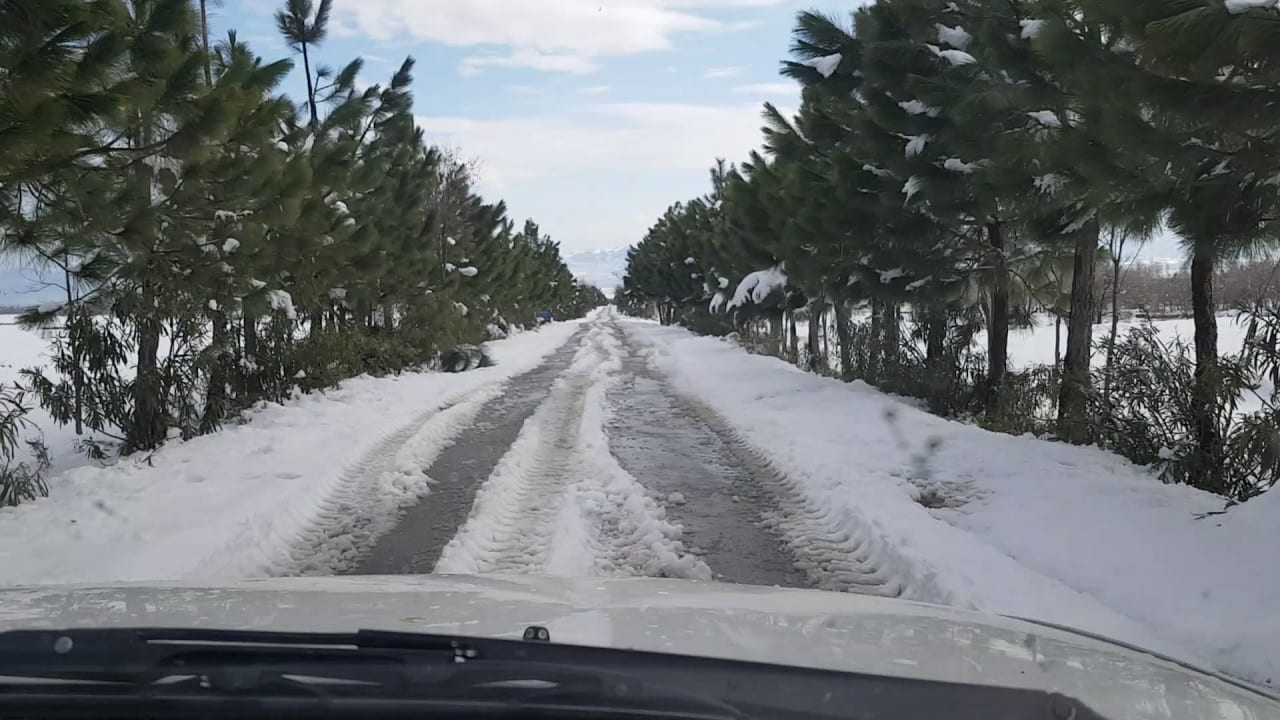 The weather of Parachinar remains pleasant and normal during the summers, but as soon as winter came, the temperature drop down to -10 and the place become colder and harsher day by day.
The snowfall remains continuously there and the whole area gets covered in snow and frosts occurs on most mornings.
Malam Jabba
One of the most visited tourist attractions is Malam Jabba. A hill station and a ski resort are known for their magnificent trekking areas and picturesque mountain views. Located near the Hindu Kush mountain range in Swat Valley.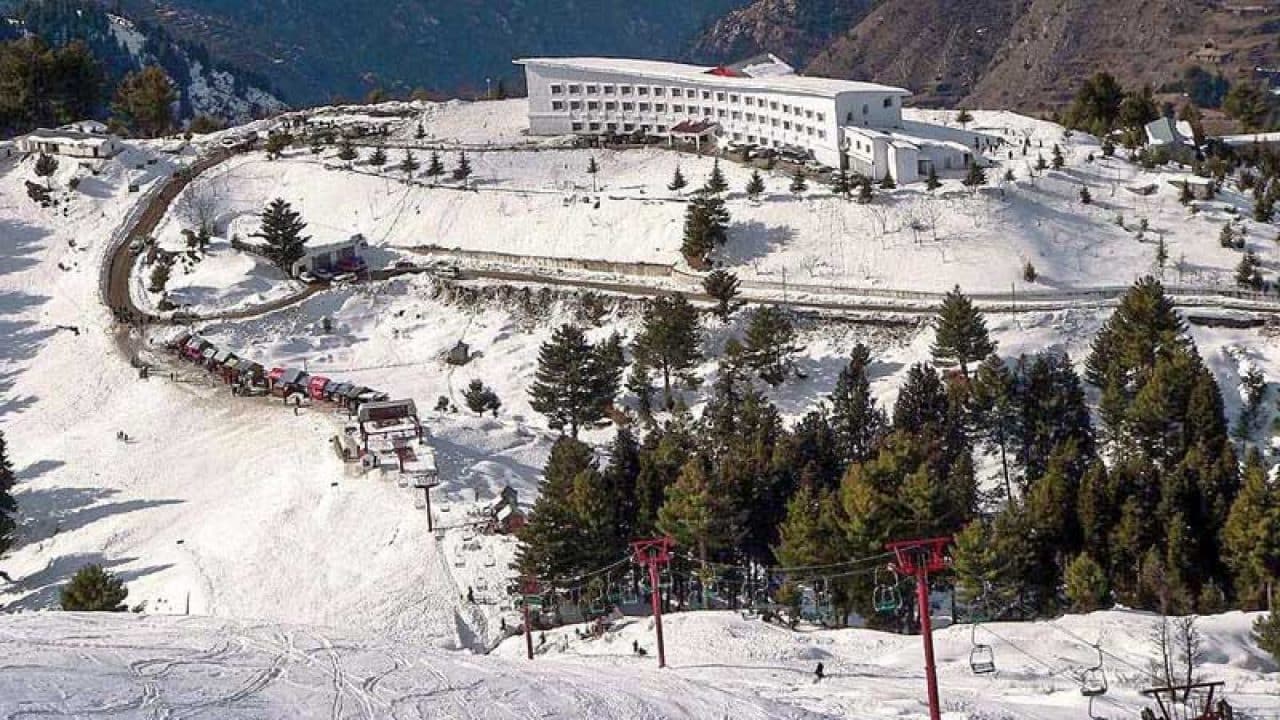 The temperature remains 31 around the summer and drops to directly 11 in winter. Every tourist can visit this place according to their season preferences.
Hunza
Hunza is one of the most serene, magical, wild, and sheer beauty of Pakistan. Located in the Gilgit Baltistan region and nestled in the grand Himalayas and Karakoram's majestic mountain range.
Its magnificent forts and specially Khujerab Pass (Pak-China border) attract people to come and stay there. The temperature remains low around Khunjrab pass and happens to be the coldest place in pakistan in summer.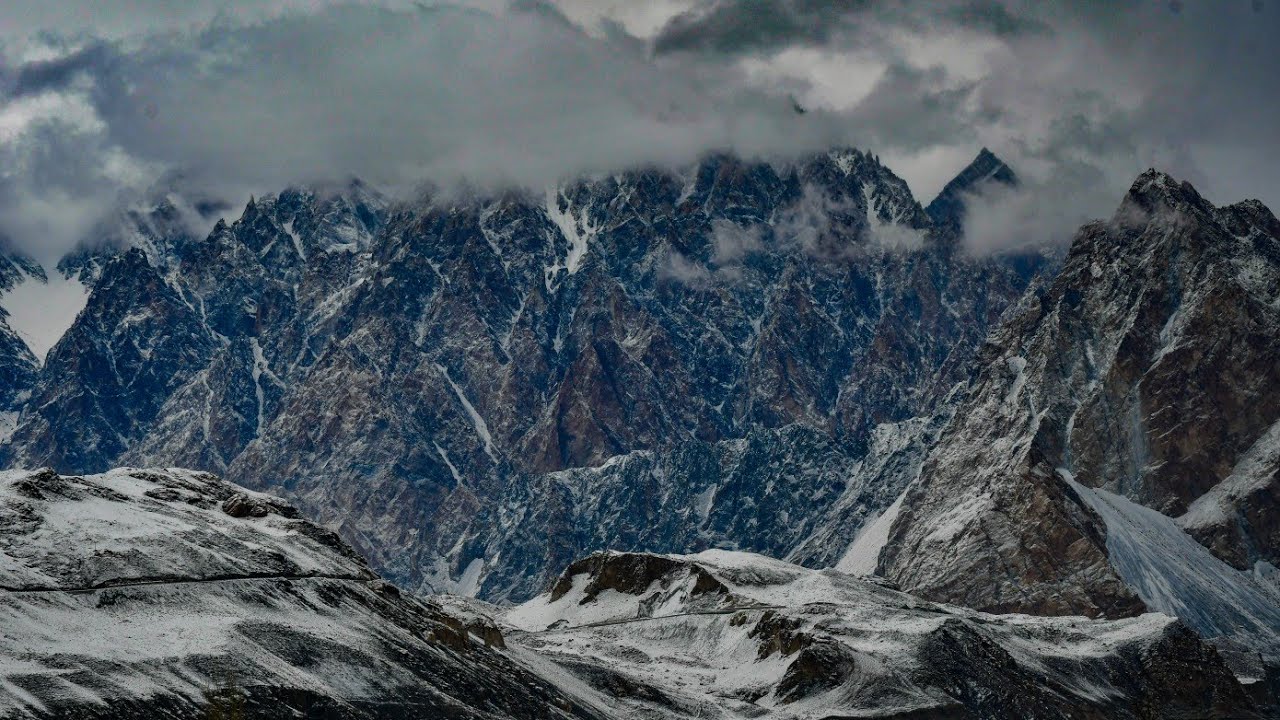 But this heavenly place has so many more things to offer, too. It welcomes every human being wholeheartedly and shows its magic in every passing minute, which left people in awe.
Hunza is also entitled 'Heaven on earth', which is a hundred percent correct according to its beauty and environment. And also a mountain valley of Gilgit Baltistan. Because of the mountain ranges, its temperature gets cold around a year.
That's why it came in the list of most cold place in pakistan. But you can experience the lush green side of Hunza in summer despite the low temperature.
Chitral
Chitral is a very famous and pleasant place to visit. Situated on the Chitral river in the northern area of Khyber Pakhtunkhwa. Chitral is also the capital of the Chitral District.
One of the most coldest place in pakistan Chitral is famous due to its interesting culture, hospitality, and pretty dresses. Chitral has a historical background and is a very old Greek Civilization. It is like a small village because the houses are small and built on a hillside.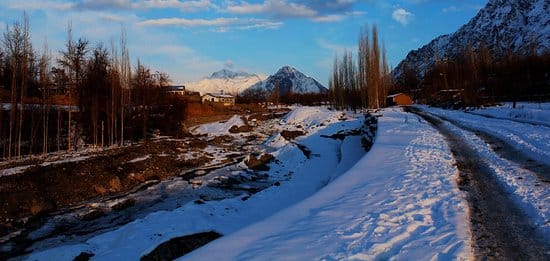 The beauty of Chitral sparks in the summer season and then gets covered white all over in winter.
Conclusion
It is said that 'A person can not remain same after travel'. Now you would wonder why it is said? Then you just have to travel around the globe and find the answer for yourself.
You can easily start to travel from some of these natural beauties and coldest places on earth located in Pakistan and cold places on earth located in Pakistan.
These places are not only famous because of the climate condition but also for the natural beauty, lush greenery, sweet homes, impressive hospitality of people, freshwater rivers and lakes, different cultures and can experience the charm of all seasonal beauty to the fullest.
Have a happy traveling.