Newly launched smartphone brand DCODE hosts a coveted Business Partner Connect event, unveiling its top-tier product line; Cygnal, Bold, Cypher and X.
This Pakistani origin brand that is revolutionizing smartphones is run by Premier Code Private Limited and is the emerging market competitor for high-quality devices and affordable innovation-driven technology. After a viral digital launch, DCODE released its firstretail.

After a successful media campaign, the d DCODE eat Royal Palm, Lahore.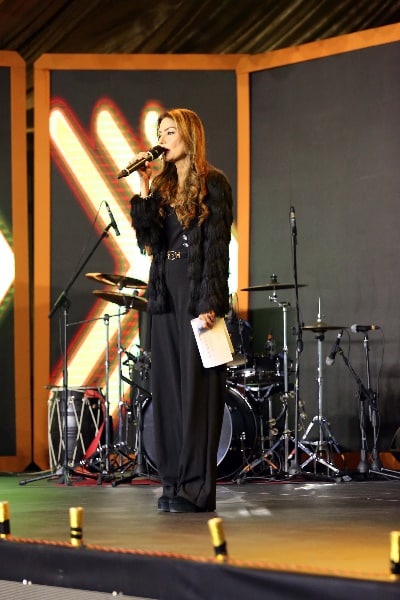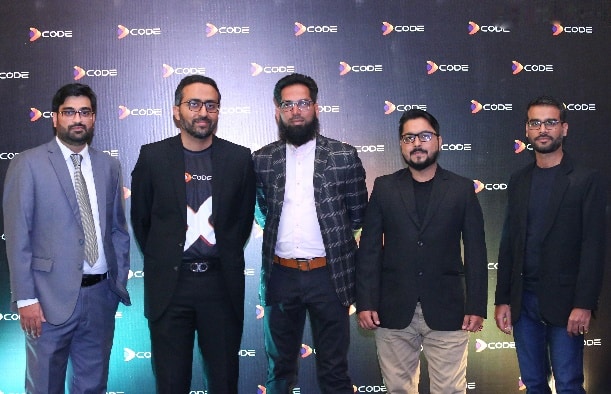 Syed Muhammad Naqi – CEO with team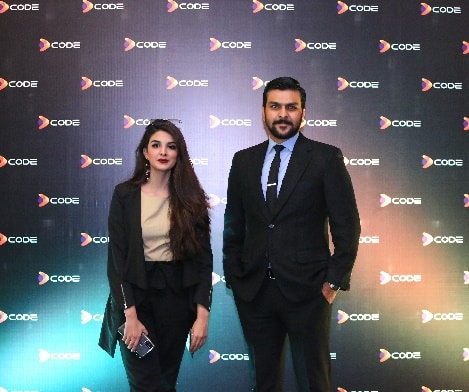 Furmal Fareed – Marketing Lead with Rana Waqas Akhter – Retail Manager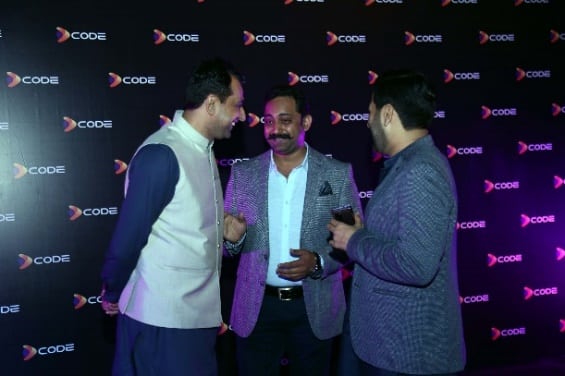 Umair Shahid – Head of Sales Central & North
The CEO Syed Muhammad Naqi expressed gratitude to his team, business partners and the users for making DCODE the fastest emerging smartphone brand in Pakistan. Speaking at the event, he said that."DCODE aims to lead the tech transformation where Pakistan is not just seen as a proliferating consumer market but a world-class manufacturer for smart devices. The success of our indigenous brand showcases our potential to effectively compete in the global arena"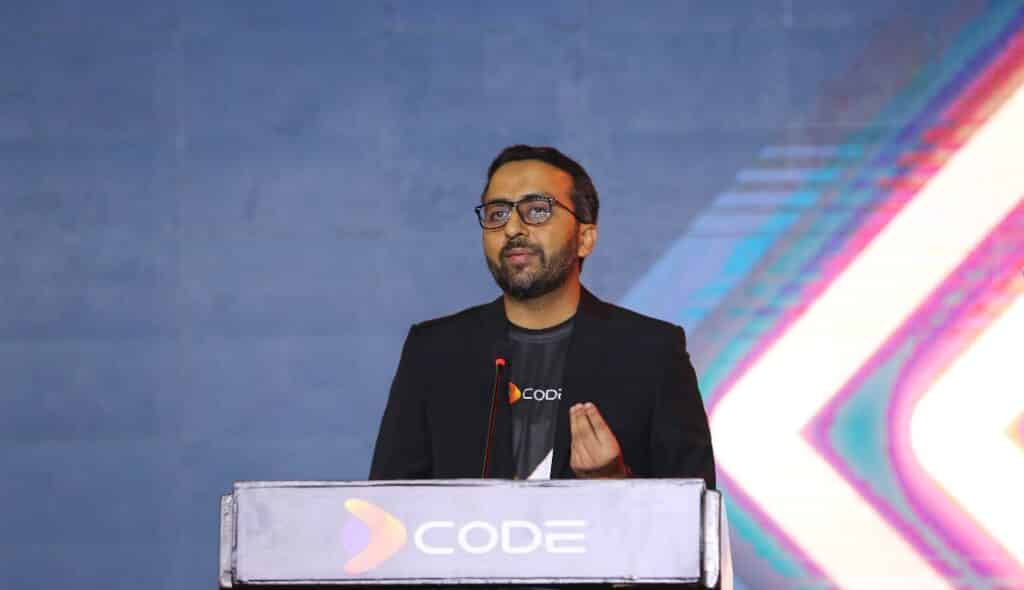 Syed Muhammad Naqi – CEO
an exciting start to the event with a captivating brand video, the product managers Aumar Abbassciy and Shahid Imam showcased the 4 models that have taken over the mobile market.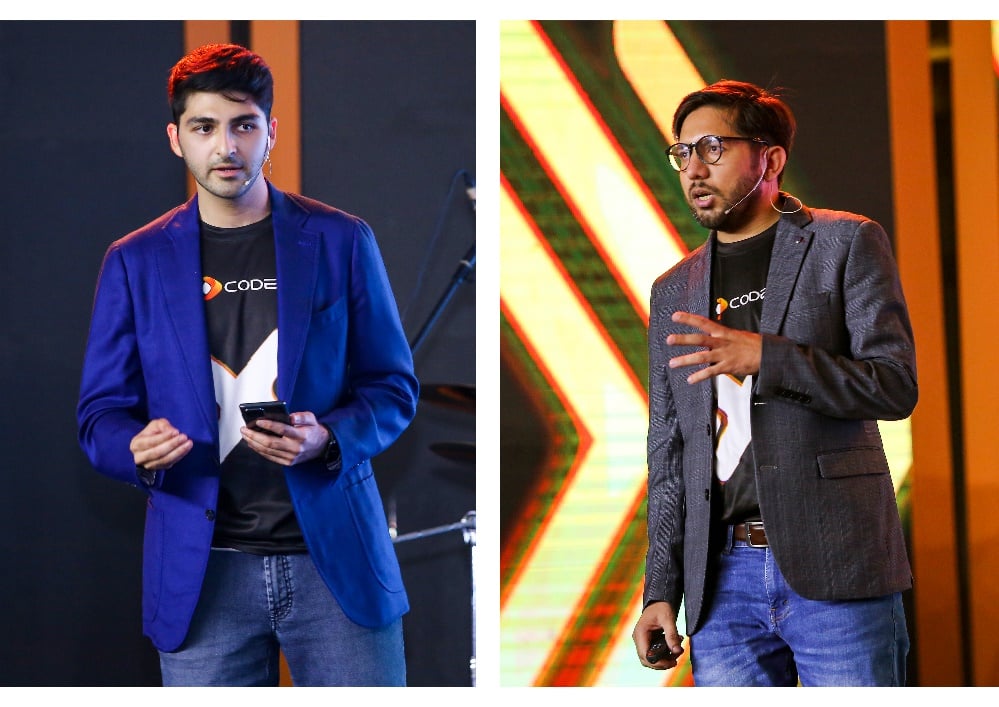 Aumar Abbassciy – Product Manager Shahid Imam – Product Manager
The audience was told that DCODE Cygnal, Bold, Cypher and X feature bold designs, long-lasting batteries, HD+ screenssuper-pixel s and , rhouse smart devices that cater to all needs and are equipped for all types of users.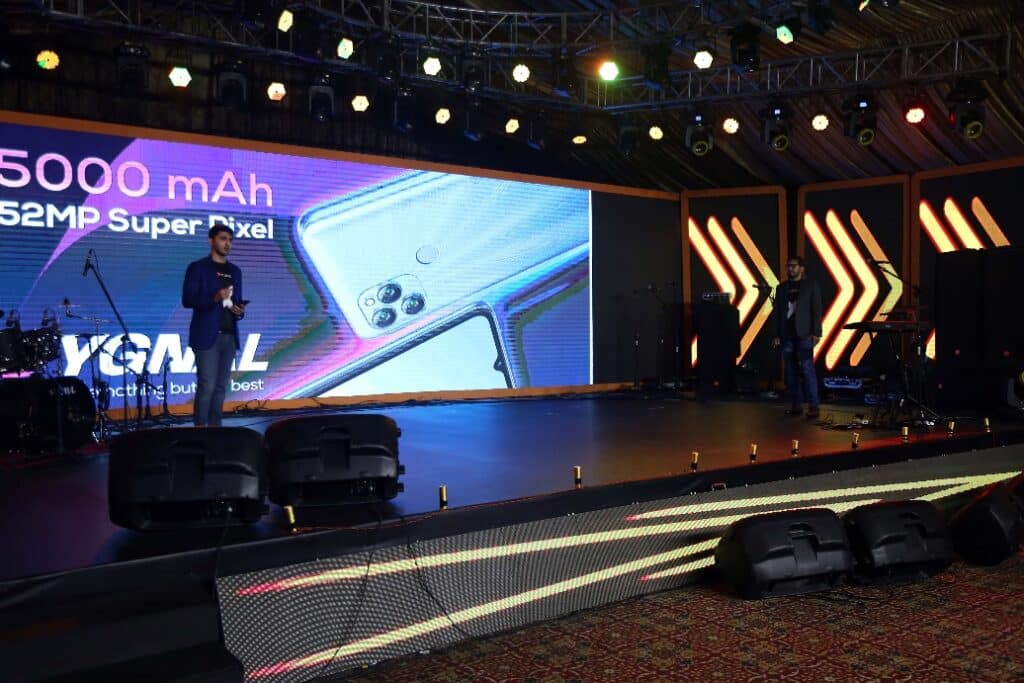 All 4 product lines were further talked about in detail from entry-level to premium in a product presentation that was given to the audience.
DCODE Cygnal, the entry-level model, for instance, is excellence personified they said, through its impressive 6.52″ HD+ IPS Drop Notch display powered by MediaTek Helio A20, 3 GB RAM, 32 GB ROM, and a massive 5000 mAh battery. Cygnal's 13 MP Triple camera setup, 8 MP front camera lens, and 52MP Super Pixel mode ensures high-quality imaging and user-friendly display in a power-packed casing. Additionally, features such as dual sim, fingerprint, face unlocking and , make it a robust smartphone for everyday use.
Similarly, DCODE X, the premium model, has a 6.67″ FHD+ Punch Hole display powered by MediaTek Helio G95, 8 GB RAM, and 128 GB ROM which makes it the ideal gaming device. It is also the first smartphone in its class to include an AI Penta camera setup with a 64 MP main lens. The 64MP AI Penta Camera captures excellent detail in both daylight and low-light conditions. The DCODE X's 32 MP selfie camera does not disappoint either, with its resolution and selfie modes that take their selfie game to the next level! DCODE X features a premium glass and industrial grade aluminium finish, in addition to a market-leading camera setup.
Following the detailed presentation on their product line, a factory video was also revealed to showcase the manufacturing and assembling of DCODE at their factory in Karachi.
The event further continued with speeches from the Head of Sales Central & North, Umair Shahid and Head of Sales South, Kashif Kafil where they motivated the dealers to put in their best performance for mutual growth.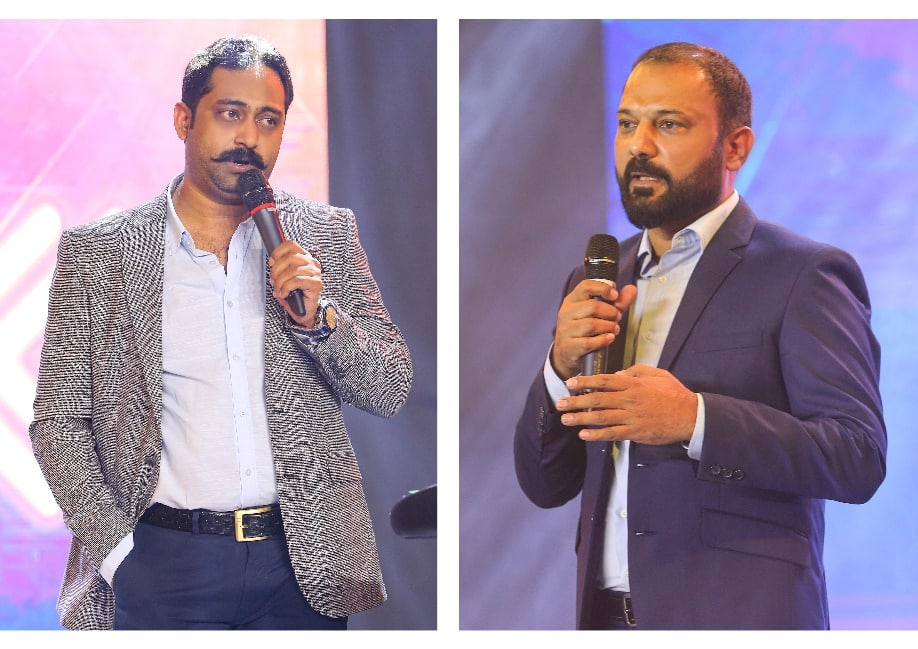 Umair Shahid – Head of Sales Central & North Kashif Kafil – Head of Sales South
This was followed by an award ceremony where the CEO Syed Muhammad Naqi, the GM Usman Tariq and the Member Board of Directors of Premier Code, Shah Arshad Abrar handed out awards to the best performing dealers. The officials also gave out prizes to lucky draw winners from the audience.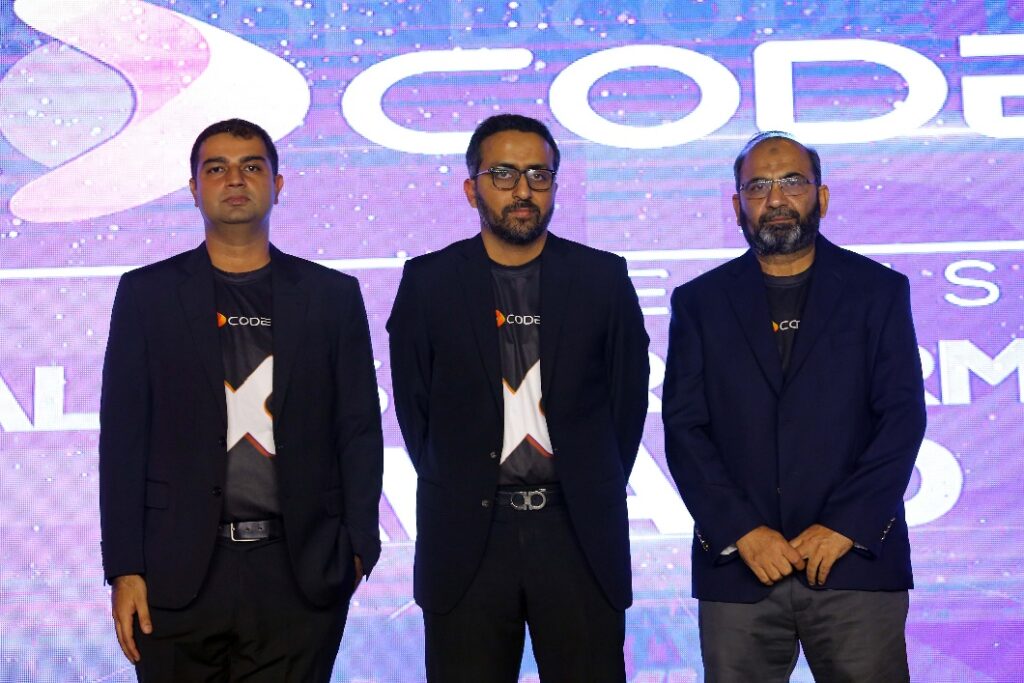 Usman Tariq – GM, Syed Muhammad Naqi – CEO, Shah Arshad Abrar – Member Board of Directors, Premier Code
Usman Tariq – GM, Syed Muhammad Naqi – CEO, Shah Arshad Abrar – Member Board of Directors, Premier Code
Once all those on stage got seated, an LED performance got lined up, followed by dinner and an exuberant concert by Sahir Ali Bagga that got the crowd really excited.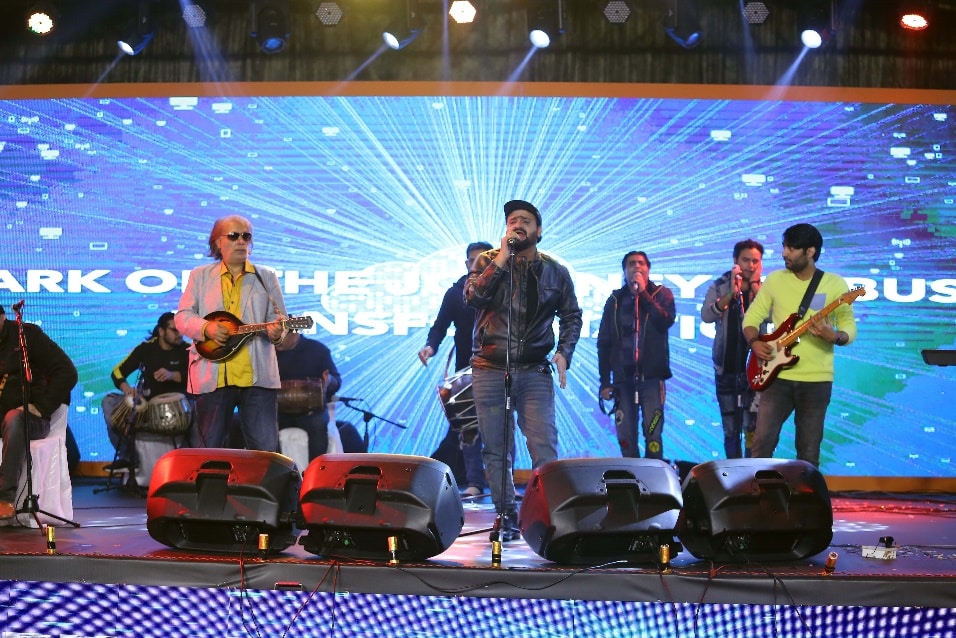 The event ended with DCODE catapulting itself as a noteworthy competitor in the smartphone industry and ushering in a new era of tech accessibility and affordability for the people of Pakistan.
DCODE operates under the tagline 'Passionately Pakistani, Ambitiously Global' and embodies the next phase of smartphone technology. DCODE smartphones offer exceptional software performance and multi-specifications at a market-competitive price point making them low cost and high-value devices.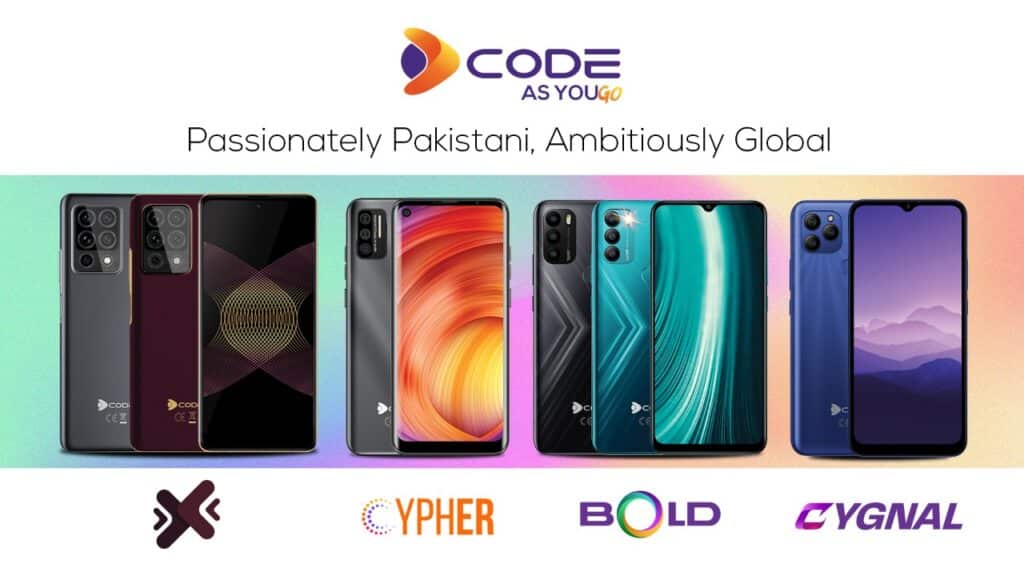 This exciting smartphone range by DCODE is taking the tech industry by storm. The smartphones are available in all major mobile outlets. You can learn more about the product line, smartphone features and specifications by visiting their website https://dcode.com.pk/