In an effort to revitalize its travel and tourism sector, Oman has announced visa-free entry for tourists from 103 countries. Visitors from these nations can stay in Oman for up to 14 days without a visa, confirmed the Royal Police (ROP).The decision, aimed at attracting more tourists, was announced by the country's authorities.
Eligible Countries
The eligible countries include all European Union nations. Additionally, Indian tourists can obtain a visa on arrival if they possess a valid entry visa from the Schengen, USA or Japan. They may also be eligible if they hold a resident permit from one of the GCC countries. Moreover, anyone working in a profession specified by the Omani government is also eligible.
Travelers from 103 countries can extend their visa free stay in Oman by paying a fee for the extension. These include, European Countries like Spain, Italy, Germany etc. Scandinavian Countries including Norway, Denmark Sweden. The list also includes Non-European countries such as South Africa, Japan, Thailand, Brazil etc. Moreover, Indian tourists can obtain a visa on arrival in Oman if they hold an entry visa from the US, UK, Canada, Schengen Zone, or Japan, or have a resident permit from a GCC country and work in a specified profession.
Oman's passport is not among the most powerful in Visa Guide World. Despite efforts to attract more visitors. The index, which considers factors such as visa free travel eligibility, currently places Oman's passport in 108th position with a score of 34.25%. Holders of Omani passports can travel without visas to 37 countries.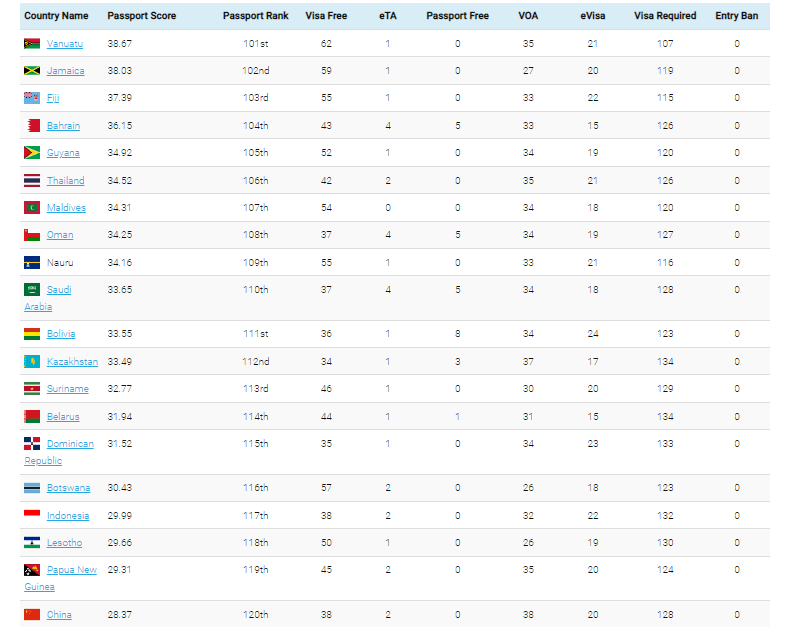 Oman's travel and tourism sector suffered significant financial losses due to the COVID-19 pandemic. According to the World Health Organization (WHO), the country has reported 399,449 COVID-19 cases and 4,628 deaths since the start of the pandemic.
Despite these challenges, Oman managed to welcome a considerable number of international tourists. Arabian Business reported a 348% increase in tourists last year compared to the previous year, when COVID-19 restrictions were still in place. The occupancy rate also saw an improvement, reaching 53.7 percent, a significant rise from 40.9 percent during the same period the previous year.