Paypal is an American organization that is operating an online payment system in most of countries worldwide that supports the online money transfers as well as serves as one of the best electronic alternative to the traditional paper methods such as money orders or cheques.
In December, 1998, the company "PayPal" was established as a Confinity. Soon, in March 2000 this Confinity was simply merged with the X.com. X.com was founded by Elon Musk that later changed its name as PayPal in the year 2001.
Paypal Account Accessibility in Pakistan
Many of the Pakistani did not know how to make a Paypal account in Pakistan. However, if, you want to know about it, make sure you follow the whole guidelines mentioned in this article because this article will help you to identify all the working and authentic ways to get the workable Paypal account in the best way.
Paypal was highlighted in Pakistan back in 2019; however, when the company declined the Government's offer to initiate its services in Pakistan, all the plans regarding that remained hindered.
Pakistan has the fourth largest community of freelancers. These freelancers along with the SMEs are contribution to the economy of Pakistan; however, only the freelancing market brings over $1 Billion to Pakistan via many sources.
The payments method for them to get the pay in dollars while sitting in Pakistan could easily be handled and operated through Paypal, this is the reason why the Pakistani Government wants this service in the country of Pakistan.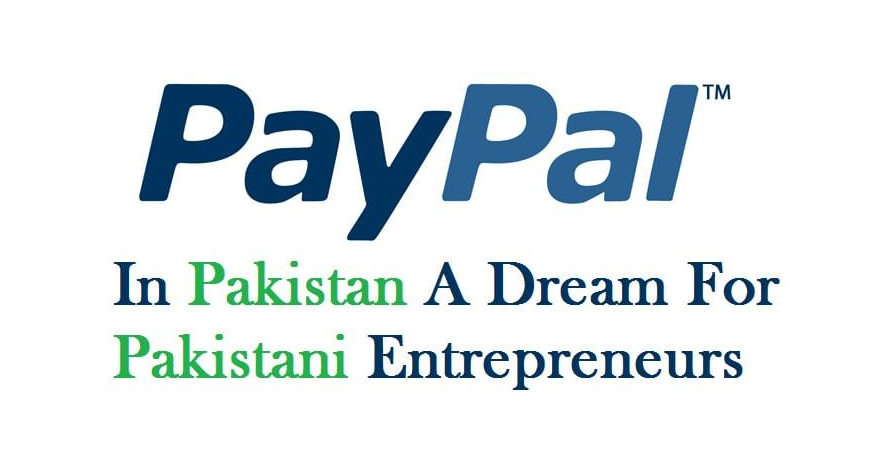 About millions of people are working as a freelancer in Pakistan and the services that they are providing are not only limited yet these are across the border.
PayPal is efficient as it charges a fee in an exchange for the services just like one-click transactions or password memory. It is one of the most secure as well as the fastest ways to send like transfer and receive the money online.
PayPal provides its payment services in more than 200 markets; however, it has 361 million active, legal registered accounts. Another major benefit of this account is that you can hold currencies in multiple types and can send or receive the money.
According to the sources, you can hold funds in about 25 currencies worldwide but only if you have a registered PayPal account.
You can simply use the PayPal on your smartphone. PayPal app is also available both the android and IOS.
There are enormous benefits of Paypal as it has flexibility for sellers, quick speed for transferring of money within 24-hours, low transaction fee, easy to keep records, online acceptance for e-commerce websites, safe buying, high account privacy, and many more other benefits are there that a person can avail if he/she has paypal account.
Freelancers and E-commerce Traders need Paypal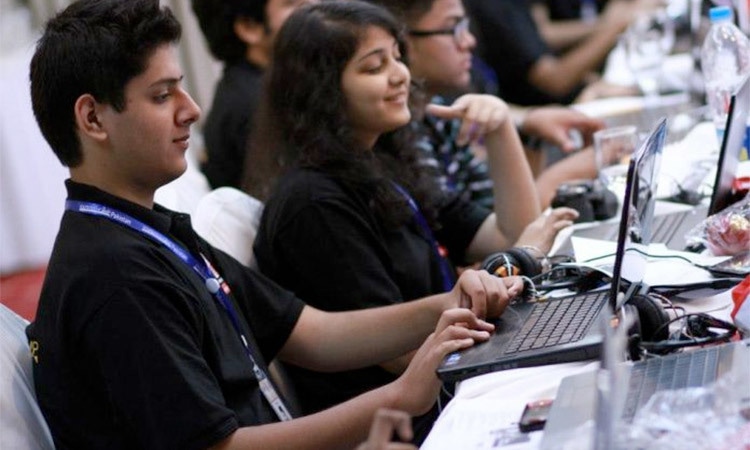 There is a common question that most of the Pakistanis asked that why International E-commerce players and Freelancers need PayPal? The answer to all is very simple as they need it for their convenience in order to work internationally while providing services to international clients.
The sell and purchase of the products across the borders from local areas of Pakistan becomes convenient to receive or send payments through Paypal as it allows holding the funds in many types of currencies also.
Steps to make a Paypal Account in Pakistan
The steps to follow in order to make a Paypal account in Pakistan are very simple and easy. You need to fill a sign up form on Paypal but if, you have any of your relative living abroad and has a Paypal accpunt then you do not need to fill up a sign up form.
How to make paypal account in pakistan without credit card? Is the most common question asked and for this the given steps will help you to understand how you can get the access to a Paypal account.
PayPal Sign Up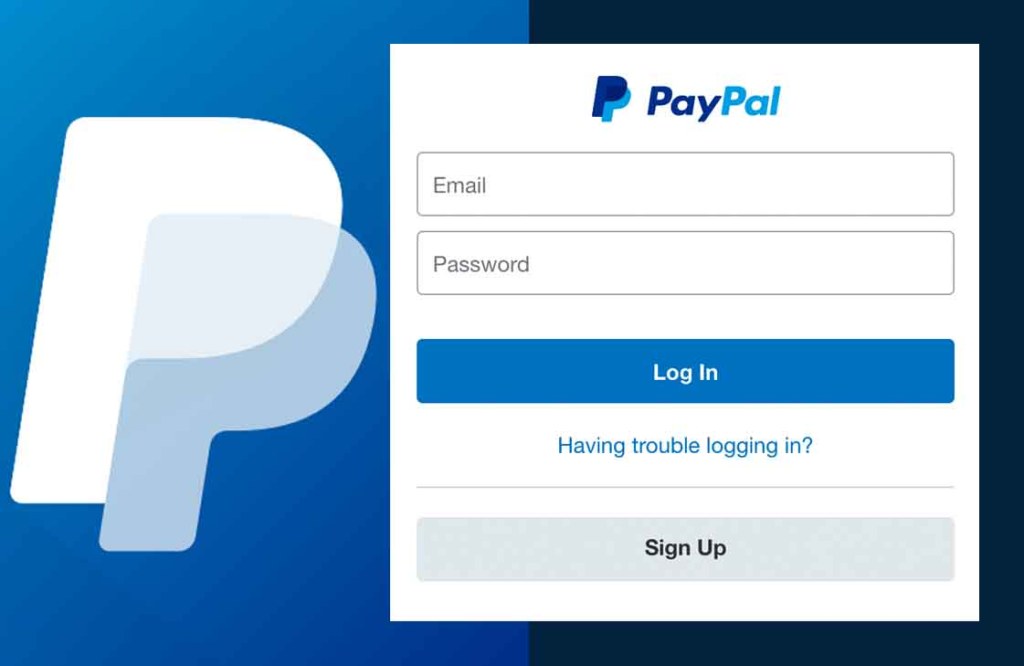 In order to create a PayPal account the following guidelines should be followed, so the steps for that are as follows:
First you need to open the PayPal website.
Then click on the option of Sign Up for free.
After that you need to click on Personal Account or on the business it depends on your needs; however, after that click on the option of "Next".
Enter your email address and create a password. Choose a strong password so that nobody else can access your PayPal account.
Now you need to enter your valid and active email address, it will help to verify your account.
Simple fill out all information required on the site to create your PayPal account.
In order to fill all the requirements make sure that you must have a valid address like of any country where the PayPal is operating just because PayPal does not operate in the country Pakistan. (You can simple ask for any of your family member, or relative who live abroad and whom you trust).
Moreover, after filling all the requirements with relevant information, all you need to confirm is your valid and active email address. Confirming the email address is very essential in order to receive payments.
If you are not sure than you can also confirm your email address by just going into your mail or by signing in to it.
Now click on the option of "Yes, this is my email" as this button is for email message in order to confirm your email id.
Here you can easily create a business account as well personal at PayPal as it offers two options in the business account category. You can easily create Paypal account in Pakistan by following these steps.
Moreover, in these categories, one is the standard account and the other one is a pro account. And in the standard account the customers must route through the PayPal to check out.
If you want to make Pro accounts than you will get all the control as you can design the checkout process according to you. There is a cost for this account; however, the other account is the best for users that is the standard one because it is free of cost and also a good option for those who are buying or selling many things via eBay.
How to make verified Paypal account in Pakistan? Is a question that is answered easily be the above given steps as through signing up on Paypal official account via their website and getting an email on your official email id.
Paypal account in Pakistan sign up will be easy for those who will follow the proper guidelines as mentioned above.
Payoneer Account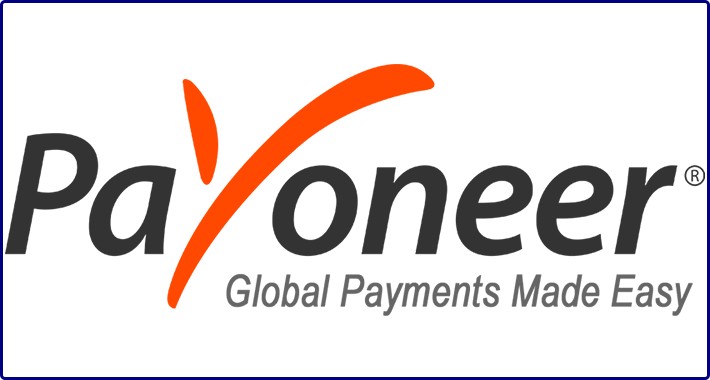 Payoneer Account is also one of the methods to receive the payments from the international clients while in Pakistan. This account is accepted in more than 150 countries and also with about 150+ currencies; however, it has made it accessible for all.
Payoneer is available in Pakistan and many people are using it. This is an authentic platform that helps people to transfer their international payments or money.
However, there is a key difference between the Payoneer and the PayPal that is in the transfer fees, network relationships, Security. Payments done through PayPal are considered as more secure according to the official sources and when it comes with lower fees than Payoneer is a good option for transaction.
Transfer speeds of PayPal occur within about 1-2 business days; however, Payoneer transactions occur as within 0-3 business days.
Xoom

Xoom is also a successful PayPal Service that easily enables the users to electronically transfer their funds and also allows its users to send the money, pay their bills as well as reload mobile phones from the US- United States and Canada to 131 countries.
This service is a money transfer service that is owned by the PayPal which also has its operation successfully running in Pakistan.
Moreover, back in 2018, when the Government of Pakistan was collecting donations for the building of two dams they used Xoom also to receive the donations from people.
PayPal System
Numerous individuals are inexperienced with this Paypal system and they get scammed to tricksters by purchasing PayPal Account that is fake. You can make and access your PayPal in Pakistan. You simply need to finish a few stages to guarantee secure installment into your PayPal account.
The majority of the Pakistanis are utilizing PayPal through this strategy. They utilize their Payoneer Debit Master card to confirm the information exchange and can get to their PayPal account from Pakistan.
PayPal isn't restricted in Pakistan, it's simply PayPal doesn't work in Pakistan yet however individuals are confident that PayPal will begin its activity in Pakistan.
Presently you realize every one of the means to make PayPal account in Pakistan and you likewise realize how to pull out assets from PayPal account in Pakistan. In case you're a consultant or simply beginning an organization that will sell its administrations or items globally then Payoneer is your smartest choice. Pakistanis are eager to get the access to this account as the number of freelancers in the country is increasing rapidly.